macedonia on 12/23/2012 at 08:59AM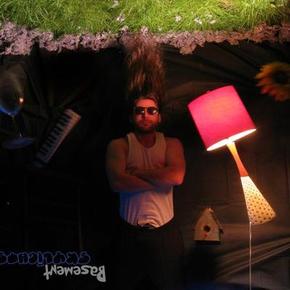 While this represents a drop in the bucket of the endless abyss of tunes from the Free Music Archive, these ten tracks represent the artists, songs, and labels that I kept coming back to this year. Big shouts to Bad Panda Records for becoming my new favorite netlabel; they were responsible for a number of heavy rotation tracks for me on the FMA. Respect is also due to blocSonic for another great year (that DJ Harrison album is a MONSTER).
At the request of the site's editors, you can find a little more information about me below.  Hope that you enjoy the mix and I'm looking forward to what 2013 has to bring in the world of Creative Commons and the FMA. Happy Holidays, everybody...
--
Loving husband and doting father.  World Music Community Blogger for the 52nd Annual GRAMMY Awards.  Contributing writer to ReviewYou.com and Impose Magazine.  Host and producer of Radio BSOTS (Both Sides Of The Surface), a music podcast celebrating seven years of representing for independent hip-hop, soul, funk, and electronic music.
Via ccCommunity » Visit Blog
» 0 COMMENTS
macedonia on 06/03/2012 at 07:54PM
Just posted Radio BSOTS episode #124 online, which features nothing but tunes from the FMA.  Long overdue.
If you care to download, just head to the show notes.  You'll find one of the featured songs below...
» 1 COMMENTS
macedonia Is a Fan Of...
Max Tundra
,
Custodian of Records
,
Opio
,
Food For Animals
,
EPMD
,
Dorian Concept
,
Lonnie Holley
,
OCDJ
,
Nikki Giovanni
,
Four Tet
,
Phantogram
,
DJ Ilya Monosov and the Hedonic Islands
,
Comfort Fit
,
Thavius Beck
,
Tha Silent Partner
,
Apes on Tapes
,
Yoko Absorbing
,
Cursor Miner
,
DJ Donna Summer
,
Mike Doughty
,
Cex
,
Lushlife
,
Anti-Pop Consortium
,
Action Davis
,
Duke Hugh
,
Tab
,
Manuele Atzeni
,
J Dilla
,
Suhov
,
Gary Wilson
,
Dälek
,
Black Ant
,
Anitek
,
Negativland
,
Bob Ostertag
,
Baths
,
St. LaRok