You came this way:
Home
>
jason
>
Blog
>
Florida's White Moon & Space Voyageurs from Arkansas
jason
(FMA Admin)
Mini Profile
jason on 01/27/2011 at 05:39PM
From their basement headquarters in Fayetteville, Arkansas, the psychedelic rock band Voyageurs explore new worlds through sound. Voyageurs recently joined the Free Music Archive with three full albums: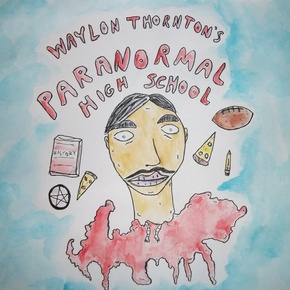 Voyageurs also tipped us off to White Moon Recordings, a label specializing in a range of home-recorded music -- mostly rock with some folk and electronic sounds in the mix. It's a freeform approach that WMR founder Waylon admits is inspired in part by WFMU. Waylon is based in Lake Butler, Florida, where he records solo and as Waylon Thornton and the Heavy Hands, a duo with his wife Meg. They've got a real Cramps-y swamp-rawk vibe goin on in the fuzzed out Goner blues-punk vein, while some of the solo stuff reminds me more of the breezy lo-fi pop coming out of the Bay Area these days -- artists like the Fresh & Onlys, Sonny & The Sonsets, the backporch folk phase John Dwyer had as OCS (pre-"Oh Sees").
Dig into the White Moon discography at FMA and the WMR tumblr for more by these artists and a range of musically diverse yet somehow likeminded fellow sound travelers, including Toms River New Jersey's own fuzz-pop duo Ba Babes!