Mini Profile
jason on 04/11/2009 at 02:33PM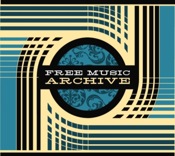 Welcome to the Free Music Archive, a social music website built around a curated library of free, legal audio. It's a work in progress, and your participation will help us continue to grow.
So before you stray too far, why not Sign Up and create a profile? That way, you'll be able to create and share mixes, blog, post comments, save favorites, and connect with friends. If you're already logged in, you'll see a "profile" button at the top of the screen. Edit your profile by clicking the Edit pencil, and hit "save" when you're done.
Looking for a place to get started? WFMU compiled a couple Free Music Archive samplers together last year, here's Volume 1 and here's Volume 2. You can listen to a sample track below, and hit + to pop-out a playlist for continued listening while you cruise the site.
WFMU is the Jersey City non-commercial station that came up with this whole idea, but we are just one of several major curators who are collaborating on this project.
Fellow curators include radio stations like KEXP (Seattle) and KBOO (Portland OR), webcasters like DUBLAB (Los Angeles) and Halas Radio (Israel), netlabels (Comfort Stand), venues (ISSUE Project Room), and amazing online collectives like CASH Music. Though we all share a common goal, each curator brings a unique mix of audio to the site. "Browse By Curator" up top and get a sense of where each curator is coming from. We'll be announcing more curators in the coming weeks, as we also invite artists and labels to manage their content. Please get in touch if you'd like to participate.
This site is in BETA; this is just a starting point. There are many features on the to-do list. Web development trecherous. If we didn't know that before (we did) we know it now better than ever. We thank Eliot Spitzer and the New York State Music Fund for making this site possible to begin with. And we've been blessed to have had the opportunity to work with the amazing people at Cuban Council, who've designed and coded the FMA that is fun, intuitive, and incredibly powerful.
We're working towards an open source model, and your feedback will help us get there. We'll also be honing our Help/FAQ pages based on your input, so please let us know what you think!
artwork cc by-sa 3.0 Greg Harrison
p.s. follow us on twitter