You came this way:
Home
>
jason
>
Blog
>
Tatiana on Free Music in Brazil: Interview & Mix
jason
(FMA Admin)
Mini Profile
jason on 07/07/2012 at 02:00PM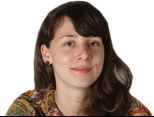 Tatiana de Mello Dias writes about digital technology and free culture for O Estado de S. Paulo, one of Brazil's largest newspapers. She is also the co-author of Psicodelia Brasileira, a blog and academic book about Brazil's first psychedelic movement.
There is a new movement in Brazil defined not so much by a sound but by the values of free culture. Tatiana has previously tipped us off to artists like BNegão & Os Seletores de Freqüência and articles spotlighting some of the best "file-sharing-friendly" Brazilian musicians.
I asked Tatiana for a little insight into Brazil's contemporary copyleft movement, and a mix of some of her favorite new sounds from filesharing-friendly artists.
FMA: Why is there so much great filesharing-friendly music coming out of Brazil? Is it just that there's a lot of good music in general, and naturally some of it is free?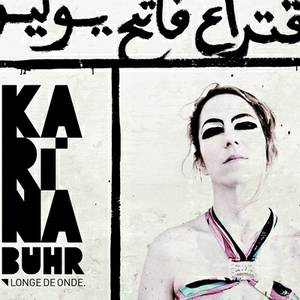 There is a lot of good music, sure, and I think Brazilian people are very open to different sounds. But we also have an old and corrupt copyright system. There is one collecting society called ECAD (Central Bureau of Collection and Distribution) which is the only one responsible for collecting all the music royalties in the country. This office doesn't have any supervision, and artists complain that they don't receive royalties; at the same time, ECAD celebrates record-breaking revenues. After an investigation, ECAD's directors were indicted for corruption.
The Brazilian copyright law is old (it was written in 1998, before Napster!) and very, very restrictive. Brazilian people can't even copy music from CDs to their iPods because any "copy" is legally prohibited. We don't have fair use. The musicians aren't paid; so why should they work withing the old copyright system?
Brazilian artists discovered that they could be independent and distribute their songs free on the web, and they can make money selling LPs and playing concerts. 
 FMA: Some of these artists use CC to clarify how they do and do not want their music to be distributed, but from what I've seen, the majority don't use any license. Does this mean they don't actually want their music to be shared, or does it reflect something in the general attitude towards copyright in Brazil? I'm thinking of the documentary "Good Copy Bad Copy" which has a great segment on Techno Brega, music that is based around copying and the idea that music is "born free."
In general, Brazilian artists are file-sharing friendly because the industry doesn't support them. They had to find a way to reach the public without intermediaries - technobrega did this and the artists found their own way to make money. Brazil has a deep informality. The economy is informal, the social relations are informal, most of the jobs are informal. People aren't used to formalized things.
And yes, the majority of artists don't use CC. I think there are two possible reasons. 1: The artists don't know about CC. It doesnt mean that they don't want to share their music freely. Actually, almost all the new artists in Brazil put their new albums up for free on the web for promotion. If you ask them, they'd say they are file-sharing friendly, but you can't see the CC logo on the site. 2: fear. A CC license institutionalizes that the album must be free. If the artist goes mainstream, the CC licence could be a problem to a major label.
Many artists who used to distribute their songs in the old system and are afraid to put them free on the web. They just follow the music industry line without thinking. They don't know how the web works.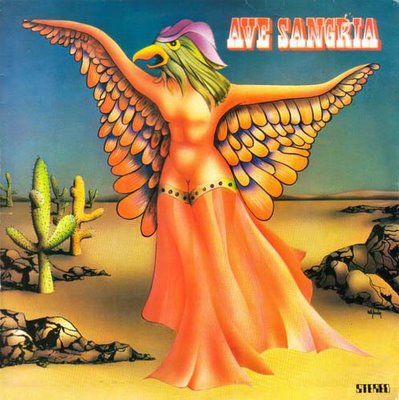 FMA: When people think of music in Brazil, they often think of samba, bossa nova, tropicalia...but there's so much more. You've co-authored a book on the psychedelic era, for example. What new styles of music are you excited about in Brazil, and what are some good online and/or physical places to find it?
I love psychedelic music from the 60's and all the bands which are influenced today. Brazil has a rich music past that has been preserved by the internet - otherwise many artists would remain in the obscurity. From the 60-70's, you should listen to Ave Sangria and Lula Côrtes and Zé Ramalho, from the northeast, and Som Imaginário, from Minas Gerais. Brazilian psychedelic music is live today with artist like Supercordas and the crazy Psilosamples.
Today I'm specially excited with the afrobeat/jazz fusion. The instrumental music has been more recognized. In Sao Paulo you can find a good show every day. I think Bixiga 70 is responsible for this. They started the band in early 2011 and reached a big audience within just a few months. I also recommend Sambanzo, Marginals, and  Letieres Leite & Orkestra Rumpilezz, a big jazz band from Salvador. They are highly influenced by African music.
You can also find afrobeat influence from rap (Criolo) to Brazilian popular music (Céu). Criolo and Céu are awesome, great artists with a great taste. They recently released albums influenced by samba, dub and afrobeat. Oh! You should also listen to A banda de Joseph Tourton, an instrumental rock band from Pernambuco:
You can find new artists in blogs like http://www.meiodesligado.com and http://euovo.blogspot.com.br (in Portuguese).
FMA: What are some of your favorite contemporary artists who are using CC?

As I said, most of the artists don't use CC. Lucas Santtana is an activist - all his work is licenced under a CC licence. Mombojó and BNegão are using CC in their albums. Gilberto Gil also uses CC in some works.
FMA: Gilberto Gil embraced Creative Commons during his time as Minister of Culture, but last year, Brazil's new Minister of Culture Ana de Hollanda removed the CC logo from the Ministry of Culture's website. What is the latest on the government's attitude towards CC / sharing, and is there a sense that there's going to be a clamp down?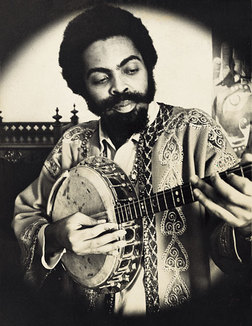 The Brazilian copyright law is going to change - but we don't know just yet. The first version of the reform, made by Gilberto Gil's sucessor, Juca Ferreira, had a lot of improvements. It would be much more open (Brazil could have "fair use," like the US). The law also said that ECAD should be supervised by the government. The proposal was discussed in 2010 in a Wordpress open platform and the final text was sent to the government at the end of 2010. But when Dilma Roussef became president, she named Ana de Hollanda as minister. Ana's first action was remove the CC logo. After that, she decided to reanalyze the copyright reform.
The government hasn't released a final version of the revised copyright law, but I read an earlier version. It includes a notice and takedown mechanism and creates a central institute to register all the creative works in Brazil. I don't think this is a good thing.
At the same time, other sectors of the government are proposing other versions of the law. The senators who indicted ECAD said that Brazil urgently needs a brand new copyright law. They proposed a version of the law which includes a new government institute to control ECAD. It's weird because both sides are from the same party, PT, the party of the government...Brazil is funny.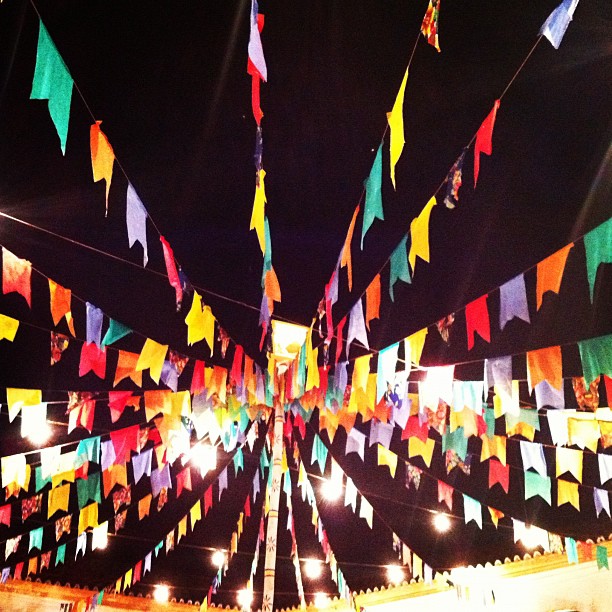 photo: "São João" by Karina Buhr
>> Download Tatiana's mix of filesharing-friendly music from Brazil