You came this way:
Home
>
jason
>
Blog
>
Blake Fleming (Laddio Bolocko, Dazzling Killmen, Mars Volta) new percussion odyssey "Smells Like This Heat"
jason
(FMA Admin)
Mini Profile
jason on 09/25/2012 at 01:20PM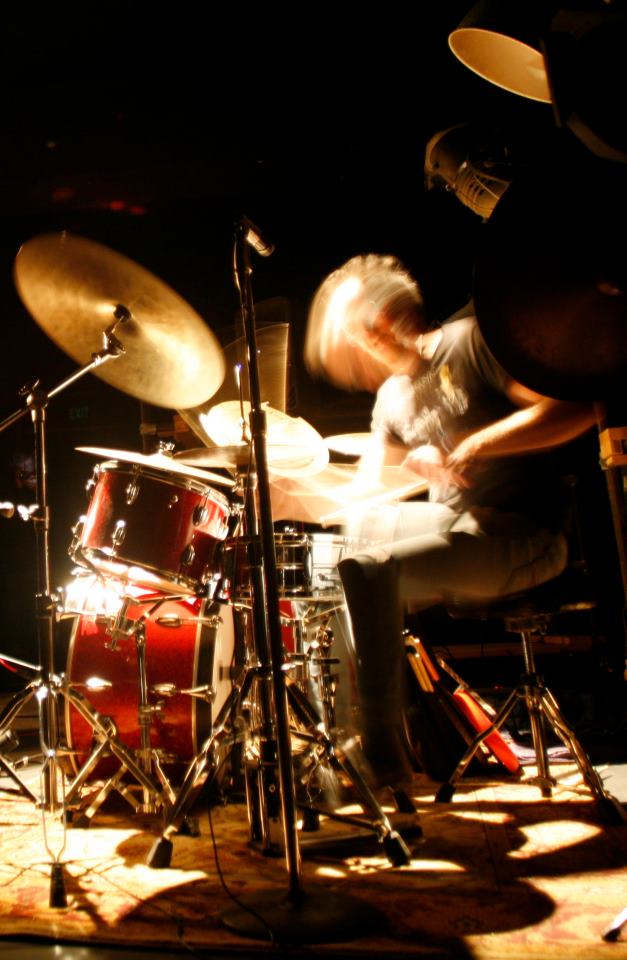 Blake Fleming is a founding member of Laddio Bolocko, Dazzling Killmen, The Mars Volta, and Electric Turn To Me. But those are just a few of the many highlights in this adventurous drummer's musical journey.
"Time's Up" is Blake Fleming's debut solo album. This self-described 'percussion odyssey' is a truly pioneering record composed entirely of intricate drum rhythms: no electronics, no guitars, literally nothing but drums and percussion. Yet somehow the tunes come across as pop songs with hooks that might very well worm their way into your head and make ya shake your extremities. If you need some inspiration before you start shakin, Blake'll show you the ropes in the video for a Kickstarter that would bring this release to your turntable.
Though the vinyl's yet to come, Time's Up was originally released as a cassette and a free Creative Commons (BY-NC-SA) download from Owl Dirt. Run by Andris Balins of Dryhill Studios in Oneonta, Owl Dirt releases vinyl on Owl Records, and cassettes on Blood Dirt Cassettes. Check out a fantastic mix of sounds from upstate-NY after the jump.
Blake Fleming @ FMA | Wikipedia | Facebook | Bandcamp | Kickstarter