You came this way:
Home
>
jason
>
Blog
>
Raw Music International's Kenyan Underground Compilation
jason
(FMA Admin)
Mini Profile
jason on 01/17/2012 at 01:20PM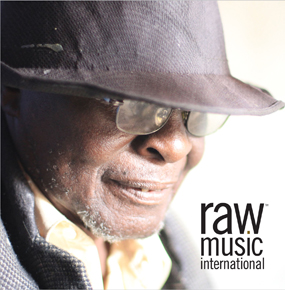 Raw Music International is a new TV series documenting underground music scenes from overlooked parts of the world.  The pilot episode features contemporary sounds of Kisumu, a city in western Kenya.  Clips have begun to circulate through YouTube, and to help spread the word Raw Music International shares this fantastic Kisumu Mixtape.
The mixtape is raw and eclectic, with traditional folk as well as fresh takes on reggae and a heavy dose of hip-hop.  Pictured on the cover is Olima Anditi, a legendary performer now living in the Manyatta slum.  His finger-style guitar playing is like an acoustic solo blues take on Benga, the sound that came to define Kenyan popular music in the 1960's.  RMI producer Cyrus Moussavi tells us that Benga originated in the Kisumu area just as Olima was learning to play, and the 83-year old blind guitarist was a member of several early Benga groups.  Often credited under his Christian name Dickson Olima, he recorded for the likes of Polygram and Kericho's famous Chandarana records.  (If anyone can help us track down these recordings please let us know!)
The Kenyan approach to guitar playing mimics traditional stringed instruments that are native to the region.  Take a listen to the adungu, a 9-string lyre, performed by Peter Logono.  The young musician from the the northwest area of Turkana is a pretty incredible one-man-band; he accompanies himself on a homemade kick drum made of a painted metal wash basin:
Guitar may be the dominant instrument in Kenyan popular music, but Raw Music International reports that Fruity Loops is on the rise.  The PC production suite figures into many of the hip-hop beats on the Kisumu Mixtape, as well as this RMI segment on Urban Music Studios:
Check out the full mixtape here on the FMA, where you can also donate to support the musicians directly; the $100 delivered to Olima Anditi so far is a pretty sizable compared to the $2/day he makes in tips at the local homebrew pub.  RMI reports that more releases are on the way from this pilot episode, perhaps even some vinyl, not to mention future episodes.  Stay tuned at rawmusicinternational.com