You came this way:
Home
>
jason
>
Blog
>
Hayvanlar Alemi's dubbed out Visions of a Psychedelic Ankara
jason
(FMA Admin)
Mini Profile
jason on 02/17/2010 at 02:20PM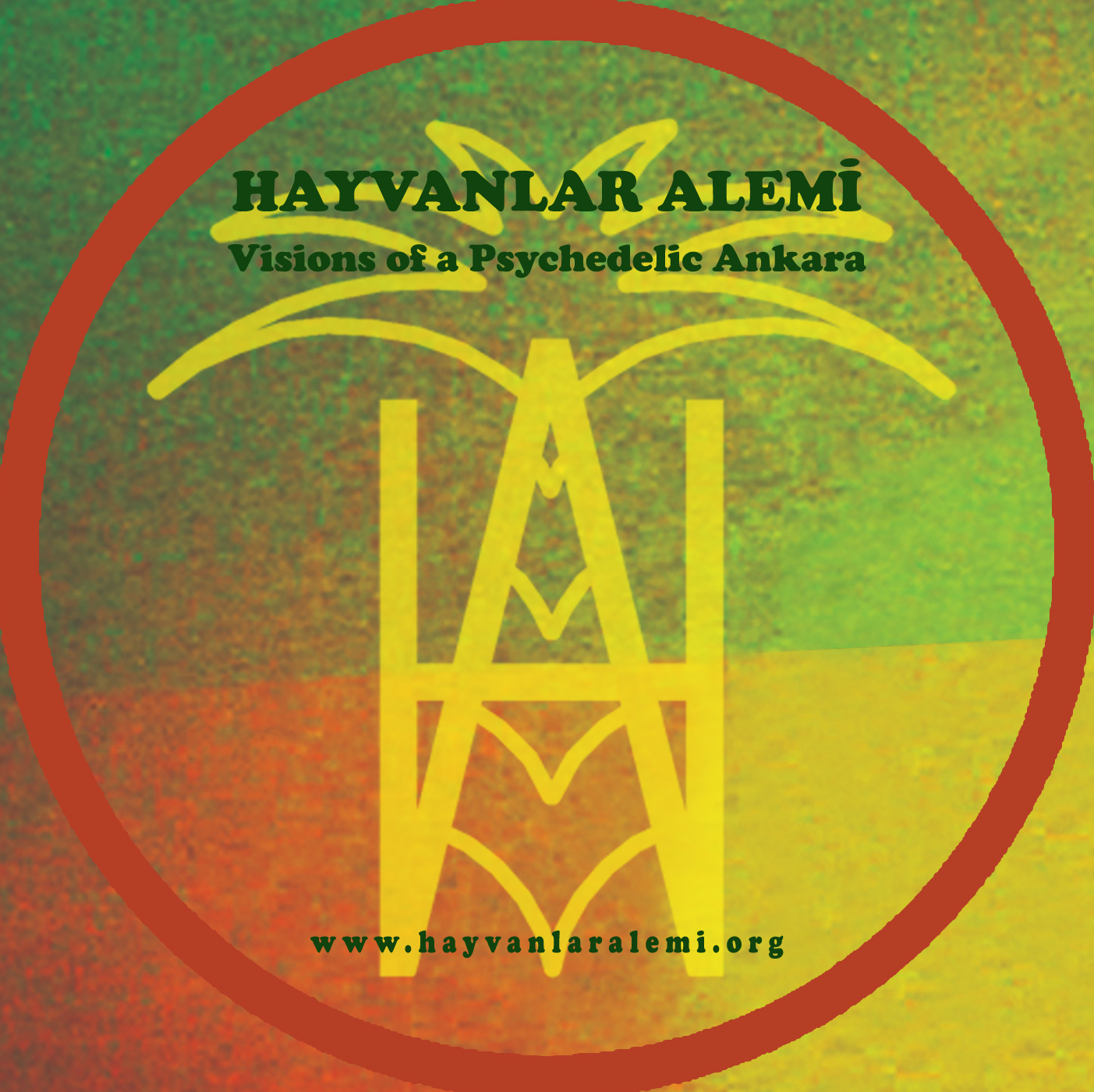 Seems like all the world's a dub these days, and by and large that's a good thing. I've been wading deep into the underwater sounds of DJ /Rupture & Matt Shadetek, Titus 12, and a couple of the world's finest dub-oriented netlabels: LCL (Libre Comme Lair), and Jahtari. A lot of the stuff that's bending my ear lately has veered toward the electronicly manipulated sound. Which is a good thing too. But it's also one reason why it's so refreshing to hear Visions of Psychedelic Ankara, the newest album from Turkey's most awesome contemporary rock band.
I think of Hayvanlar Alemi as a modern continuation of the global psychedelic/folk/rock phenomenon of the late 1960s and early 1970s, an era of when the electric guitar melded with traditional musical influences around the world. Artists like Ersen and Selda in Turkey, Traffic Sound in Peru, Os Mutantes in Brazil, Chrissy Zebby Tembo & Ngozi Family in Zambia, Sinn Sissamouth and Pan Ron in Cambodia...
This first wave of international psych-rock is a major influence on Hayvanlar Alemi's music -- for example, their Demolar 2007-2008 drew inspiration heavy on sounds from "Cambodia, Malaysia, Bolivia and Japan, mutated African guitars, some post-rock ambiance, touches of surf and dub, and a live improv." Dub has always been an element in Hayvanlar Alemi's music, and it's brought to the forefront on Visions of Psychedelic Ankara. I highly recommend checking out all four of Hayvanlar Alemi's free albums here.
I'm working on a mix of dubbed out favorites from the FMA and beyond -- was hoping to make it part of this post but I think I'll take my time with it.
What dubbed out sounds have you been diggin lately? If you're craving more dub, have you checked out LCL (Libre Comme Lair)'s recent adds to the FMA? Holy smokes!