You came this way:
Home
>
jason
>
Blog
>
'Fly Russia' :: New Beats From Moscow And Beyond
jason
(FMA Admin)
Mini Profile
jason on 07/28/2011 at 04:30PM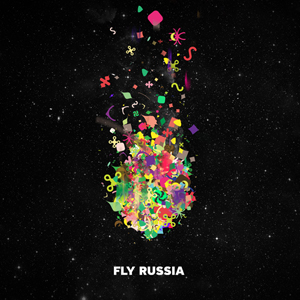 In 2010, the Error-Broadcast label joined forces with Siberian music blog Gimme5 to curate Fly Russia, a compilation featuring some of Russia's finest beatsmiths. Drawing inspiration from hip-hop, bass-heavy dubstep, and a full spectrum of headphone-pleasing electronic sounds, these artists are on to something big and this comp is a perfect introduction. Fly Russia has already inspired an in-depth Pitchfork feature with special guest mixes from the 8bit-infused Pixelord and 80s/punk-inspired DZA, and an LA Times profile.
One of my favorite artists from this compilation is Damscray, aka Albert Khasanov from Orenburg. Human Workshop first introduced us to Your Rainbow Color Changer, with its intoxicating grooves and Middle Eastern-inspired analogue sounds. But Damscray's been at it since age twelve, and he's a real chameleon, appearing as half of Demokracy, Planet Terror, and Original fools and evolving with every release. So far this year, Damscray's already released Make Me Juke, an EP of Chicago-style juke music on Pixelord's Hyperboloid label (Russia's own Hyperdub?), as well as the Blot Method EP on Gimme5's new imprint.
If you have yet to dig into the virtual crates of Error-Broadcast label, they've also released music by the likes of Shlohmo, Comfort Fit, and KenLo Craqnuques, along with brand new releases from Fly Russia's own Pixelord, DZA, and OL. There's also some nice overlap with the new Jumble branch of Russia's FUSElab -- check out their debut compilation here.