You came this way:
Home
>
jason
>
Blog
>
Diary of a Free Album: Bass Music Sessions
jason
(FMA Admin)
Mini Profile
jason on 04/12/2010 at 05:00PM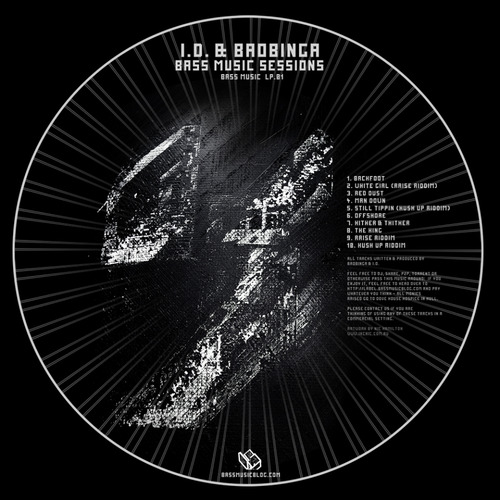 I.D. & Baobinga, a couple of the artists behind Bristol UK's influential Bass Music Blog, are keeping a "diary of a free album" to coincide with the release of their excellent Bass Music Sessions.
The 10-track album is full of top-notch, subwoofer-required tracks that've been dance-floor approved by prominent DJs like Claude Von Stroke, DJ Friction and Buraka Som Sistema. And there was some serious label interest, according to I.D.'s first blog entry, but the duo went the free/donation route -- with all proceeds going to Dove House Hospice in Hull, UK -- as "a bit of an experiment".
So how's it panning out? The statistics are included as part of the diary, and certainly open to interpretation. As of Friday's post, with close to 3000 full album downloads, it seems like 1/10 downloaders also donate, with an average donation of just under £3, totaling just under £900 so far. Not bad, but the blog also factors in pre-release planning, album mastering, promo video and publicity campaign -- all of these are costs (at least in terms of time) spent outside of the actual composition/recording. The diary also logs downloads/donations over time, and in relation to big events like a prominent review in an international print magazine, and posting stems on soundcloud. The biggest moment by far has been the day the album was released, prompting the question:
"Once its out, and the initial burst has worn off, what can you do to get more people interested, spread the word beyond the 'core' few thousand people who generally follow you, are aware of you, and have now either downloaded the album or at least checked it out?  Remix parts is one idea, we'll see how that goes, but there's got to be some more stuff we can do.  Hmm."
...and that's when they reached out to the Free Music Archive, offering to re-license under Creative Commons Attribution-NonCommercial-ShareAlike to encourage you to share this music far and wide. The tracks went up today, first and last tracks are below, but check out the full thing, and be sure to hit the "tip" button if you like what you hear!