You came this way:
Home
>
jason
>
Blog
>
Curtis Hasselbring's New Number Stations Project
jason
(FMA Admin)
Mini Profile
jason on 06/20/2012 at 02:30PM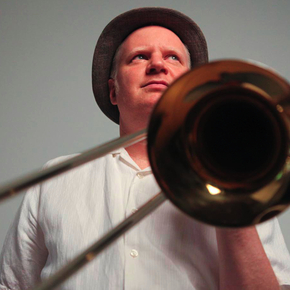 "Green Dress, Maryland Welcome Center, 95NB" is the first recording to emerge from Curtis Hasselbring's new Number Stations project, inspired by the mysterious shortwave broadcasters who transmitted coded messages following World War II.
Curtis Hasselbring (curha.com) is a Brooklyn-based trombonist, guitarist and composer who has released upwards of 60 recordings over the last two decades with everyone from Medeski Martin & Wood to Slavic Soul Party. You may already be familiar with his cut-up solo project Curha, his Decoupage, or his long-running ensemble the New Mellow Edwards. 
For "Number Stations," Hasselbring leads an all-star group that features Decoupage and New Mellow Edwards members including Mary Halvorson (guitar), Chris Speed (clarinet), Matt Moran (vibraphone), Trevor Dunn (electric bass), Ches Smith (drumset) and Satoshi Takeishi (drumset).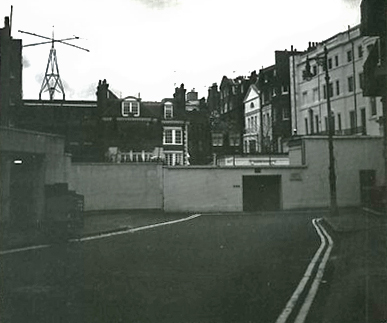 Each musician "becomes a number station," according to Hasselbring's vision for the project, starting off with a five note motif that emulates the five digits used by many of the numbers stations. "The composed material serves as a sort of headquarters that, via both written material and improvisational directions, manipulates the players into forming alliances." (Read More).
The first performance of Curtis Hasselbring's "Numbers Stations" takes place this Friday June 22nd at NYC's 92YTribeca.