You came this way:
Home
>
jason
>
Blog
>
Bones, Drums & Bass: Crawl is 1-Man Texas Doom
jason
(FMA Admin)
Mini Profile
jason on 03/22/2012 at 01:30AM
Crawl is a one-man experimental sludge project from San Antonio. With his vocal mic shrouded in a parastacoidean mask, Emperor Crawl plays drum with one hand while controlling a bass string instrument made out of actual bones. He likes to build things, he says, and to run this sound through a wall of amps. The result is eloquently blackened doom with nods to Khanate's Things Viral and Sunn O)))'s Black One.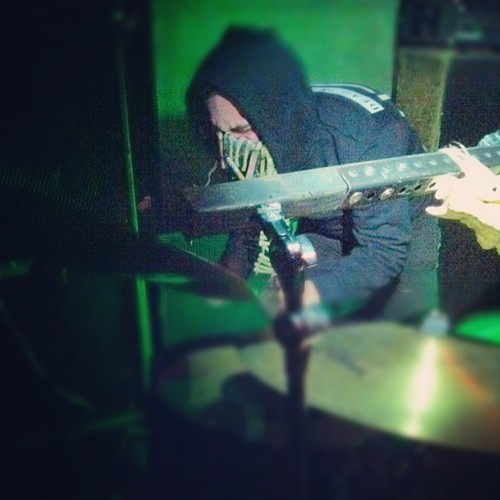 I was fortunate to witness Crawl's incredible live performance at Sux by SuxWest, Austin's second-annual anti-sxsw noise festival. I'd originally biked to way out Bernadette's for Rat Bastard and the supremely funky Olneyville Sound System, who were at the top of their game in duo form. Crawl's set was an unexpected highlight of my time in Austin, and left the entire room stunned. After our applause faded into an uncomfortable silence (yo where's the DJ?), Emperor Crawl removed his mask to let us know that he does not have any merch— but! There is this demo recorded in 2010 that you can download for free on bandcamp. After the show ended, I asked where to find it, and learned that Crawl is a bit of a free music advocate. Even once he gets to doing physical releases, we'll always be able to download and share Crawl mp3s. So I told him about the FMA, and of course it's with his belessing that the Crawl Demo is online under a CC Music Sharing license. Go forth and spread the word of Crawl!
A photo of Crawl's bass string instrument and video of an earlier Crawl performance after the jump...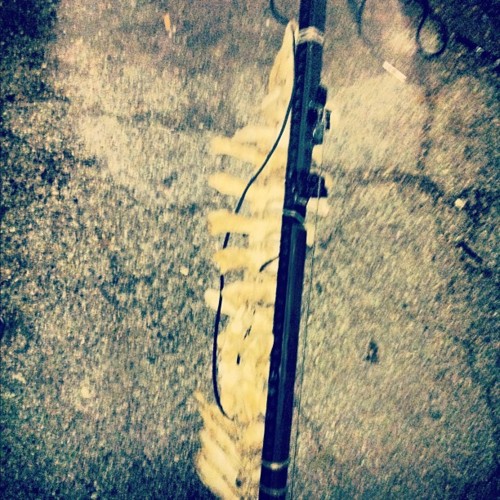 (Photos from March Creative Commons BY Jason Sigal // Video from February via Acolyte)



NEW VIDEO added 3/22