Mini Profile
jason on 11/30/2010 at 06:00PM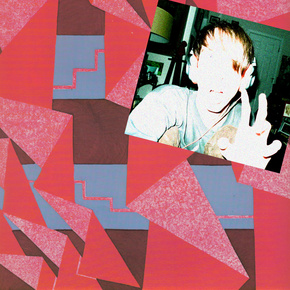 Last week, Atlas Sound (the solo project of Deerhunter's Bradford Cox) released four free volumes of "Bedroom Databanks" in as many days via the deerhuntertheband blogspot. He'd used the blog to clue the world into the prolific, insatiably creative inner workings of his mind before, but never to this extent. These 49 new recordings were all made in 2010 (except maybe for a "Talent Show audition" allegedly recorded in 1975 [before Bradford was born]). And they're really good, ranging from instrumental soundscapes to folk songs, with nods to Bob Dylan, Kurt Vile and Royal Trux (some of my favorites below).
On the 5th day, Sony Music -- who have nothing to do with Bradford Cox -- sent a DMCA takedown to Mediafire (the junky filehosting site who'd been hosting the .zips) claiming that volumes 2, 3 and 4 were "copyrighted sound recordings owned or exclusively distributed by Sony Music," and *poof* like that they were gone.
"Apparently Sony Music owns my bedroom," Bradford Cox wrote in a blog post (itself since removed) as he re-upped the files. Sony "apologize[d] for the inconvenience" today, citing "a mistake," and thankfully they were not able to destroy every last remaining copy, so the databanks survive!
But it's still frightening to think that this could even happen in the first place. As The Guardian noted, Sony's takedown order recalls February's "Music Blogocide," in which previously approved tunes (in fact, entire blogs!) were removed by the industry's own law-enforcing bots, trampling not only over fair use but over the interests of the music industry's promotional arm that had approved the tunes in the first place (ye olde left hand knoweth not what the right hand doeseth). I had a lot more to say about all that over here.
Maybe this just is a friendly reminder from the music industry to savor the music...To that end, if you haven't had a chance to check out Deerhunter's Halcyon Digest (yet another Bradford Cox 2010 recording/release!), it's gonna be topping a lot of year-end lists—get to it!