Mini Profile
jason's Blog
jason on 05/05/2012 at 01:11PM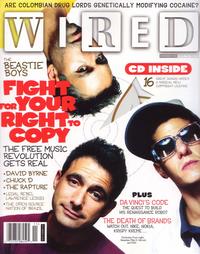 I was devastated to learn that Adam "MCA" Yauch left us on Friday. His life is full of moments to celebrate: License to Ill-era shenanigans on Japanese TV; the dense sample-based lyricism of Paul's Boutique; his return to the bass on Check Your Head and Ill Communication informed by the decade of musical exploration that followed the group's formation in NYC's hardcore scene.
The list of musical accomplishments could go on and on, but Youch used his position to advocate for causes he believed in. He organized the Free Tibet concert and more recently supported the Occupy Wall Street movement. He was not only a video director and filmmaker—including a 2008 documentary on rising high school basketball stars centered around Harlem's legendary Rucker Park—but a supporter of worldwide independent film. In 2008 he founded Oscilloscope Laboratories, releasing fifty films so far including Exit Through The Gift Shop, documentaries on Scott Walker, Youssou N'Dour, and William S. Burroughs.
One of the causes Adam Yauch fought for was your right to copy. The Beastie Boys began working with sample-based music before the Biz Markie lawsuit sparked the development of a sample-clearing industry. Although many of the samples on Paul's Boutique were cleared at the time at an expense of $300,000, if it were produced under today's copyright regime, some of those individual samples would have run a hefty $3-mil and the 2.5x platinum record would have lost $20 million dollars. In other words, it's not possible to make a record like that any more.
The Beastie Boys were early advocates for Creative Commons, and released today's featured track, "Now Get Busy," under the NonCommercial Sampling Plus license. The license was developed by Creative Commons in collaboration with Negativland, and though it was recently retired, it was a truly pioneering effort.
"Now Get Busy" kicked off 2004's Wired Magazine Creative Commons compilation The WIRED CD: Rip, Sample, Mash, Share alongside David Byrne, Chuck D, Spoon, Gilberto Gil, Le Tigre and many more. Less than two years after the launch of CC's first licensing suite, this was a high profile introduction to the movement, and the Beastie Boys were featured on the magazine's cover as digital music pioneers. In an interview with Eric Steuer, the Beastie Boys discuss why they were quick to embrace Internet radio and promotional mp3 downloads via their Grand Royal label, and Yauch shares his perspective on sampling as an art form:
"It's totally context...because not every sample is a huge chunk of a song. We might take a tiny little insignificant sound from a record and then slow it way down and put it deep in the mix with, like, 30 other sounds on top of it. It's not even a recognizable sample at that point. Which is a lot different than taking a huge, obvious piece from some hit song that everyone knows and saying whatever you want to on top of that loop. An example that's often brought up in court when we get sued over sampling is a Biz Markie track where he more or less used a whole Gilbert O'Sullivan song. Because it was such an obvious sample, it's the example lawyers use when trying to prove that sampling is stealing. And that's really frustrating to us as artists who sample, because sampling can be a totally different thing than that." (read more)
We asked for favorite MCA moments over at our Facebook page, and got some great tips along—feel free to chime in!
» 0 COMMENTS
jason on 05/03/2012 at 10:55AM
Axial, from São Paulo, melds traditional music of Brazil, Haiti and Africa with contemporary electronic and electroacustic sounds. The result is a bit like Björk mixed with Ceu. The group consists of core members Sandra Ximenez (vocals, keyboard), and Felipe Julián (bass, computers, production), with Yvo Ursini (guitar) and Leonardo Muniz Correa (sax/clarinet).
"Papaloko" is the opening track to Axial's 2004 debut LP, "Vol 1." Axial have since released two more albums under the Creative Commons Attribution-NonCommercial-ShareAlike license: Simbiose [2011], Senóide [2008].
Axial's website includes many side projects like a live soundtrack to Buster Keaton silent film and podcasts about digital culture. Their latest project, Bagagem is a free software for music distribution used by fellow contemporary Brazilian artists like Chico Correa (who Axial cover on their latest album)
Via Free Music Archive » Visit Blog
» 0 COMMENTS
jason on 05/02/2012 at 12:00PM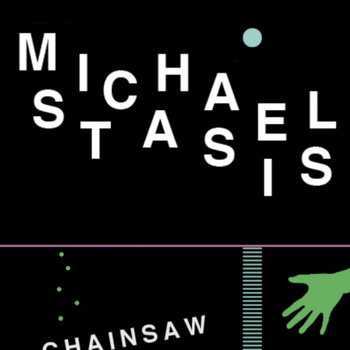 New music from Michael Stasis: "Brown Cow" is a mid-fi avant-pop tune on a Neu-style groove. It's available on his new album Chainsaw, released last week by Megazine Magazine, where you can also grab an autographed Michael Stasis poster.
Michael Stasis has somewhat of a cult following thanks to his limited-run cassette releases dating back to the early part of the last decade. I first heard him through Nadav of Phoning It In, who knew I'd dig the home-recorded psychedlic folk-pop. His music can be hard to track down, but in 2009 I was lucky to find a few copies of his self-titled cassette on Natural Resources behind the counter at Other Music, and we offer a couple tracks from Michael Stasis' cassette releases on the FMA here.
Last year, Michael Stasis compiled a bunch of his older lo-fi experimental recordings into a freely downloadable collection entitled RIP (2003-2009).
He's since moved to Oakland (from Philly/NY) and upped the fi to mid- for a slew of fantastic releases like Innernet Blues and In the Shadow of the Dairy Queen.
Via Free Music Archive » Visit Blog
» 2 COMMENTS
jason on 05/01/2012 at 12:00PM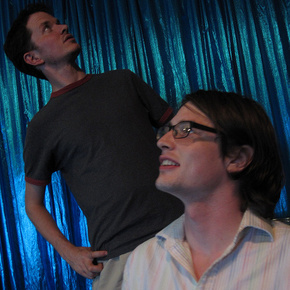 Every time I reach for a jelly bean, "I Can't Stop Eating Sugar" by Ed Schrader's Music Beat pops into my head: "When you can't stop doing something / Brother you must stop yourself." And every time my mind is broken by the sound, "My Mind is Broken By the Sound" comes to mind.
Wham City's Ed Schrader is the host of The Ed Schrader Show and The Ed Schrader Podcast. He is also the voice of David Bowie trying his hand at standup comedy. Ed Schrader's  music began with his stories to be told, a floor tom, a little bit of reverb on the vocals, and a three-year tour of the USA. Joined by bassist Devlin Rice (Nuclear Power Pants), Ed Schrader's Music Beat brings to mind minimalist Swans songs stripped to their essence with wit, concision, and a message.
This recording comes from a live performance on WFMU's Talk's Cheap this fall (video). The Music Beat's Jazz Mind LP is out now on Load Records.
READ MORE
Via Free Music Archive » Visit Blog
» 1 COMMENTS
jason on 04/25/2012 at 09:00AM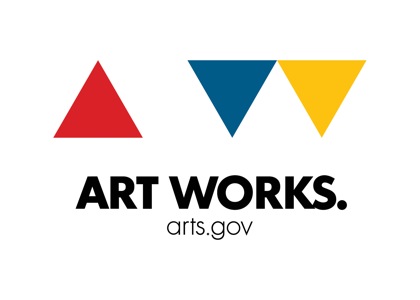 Today, the National Endowment for the Arts announced that the Free Music Archive is one of 78 not-for-profit organizations across America to receive an NEA Arts in Media grant. The FMA is recommended for a $75,000 grant to support the Re:Mix Media project.
Re:Mix Media is a series of three programs planned by the Free Music Archive to engage audiences in the appreciation, discussion, and creation of music and arts in the digital environment. Three programs will use the FMA's interactive platform to create multimedia art and provide access to those art works: 
Re:imagine is a series of themed multimedia contests and workshops to encourage hands-on engagement through the creation of new works inspired by Creative Commons and the public domain.


Tracks to Sync is a monthly mix of music curated with the online video producer in mind. The blog series encourages healthy collaboration between media producers and artists through access to alternatively licensed music and educational resources.


State of The Arts is a monthly program that intersects radio, blogs and live discussion to address applications of creativity involving music in the contemporary digital setting.
The FMA is an interactive music library that by its very nature encourages collaboration. The Re:Mix Media Project will help us take these interactions to the next level through programming that harnesses the potential of the digital era. We are honored to receive the NEA's recommendation in the Arts in Media category, and look forward to working with you to Re:Mix Media!
For a complete listing of projects recommended for Arts in Media grant support, please visit the NEA website at arts.gov. Here's NEA's official announcement as well as our own press release if you'd like to help spread the word. And while we prepare to celebrate our third birthday, here's an "Anniversary Song."
Via Free Music Archive » Visit Blog
» 4 COMMENTS
jason on 04/20/2012 at 03:40PM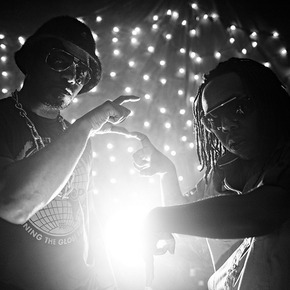 Shabazz Palaces are a Seattle-based hip-hop group led by Ishmael Butler aka 'Palaceer Lazaro' (once 'Butterfly' of jazz-rap group Digable Planets) and multi-instrumentalist Tendai 'Baba' Maraire, son of mbira master Dumisani Maraire.
The duo performed several times at Seattle's mighty KEXP. A track from their 2009 appearance, "Hottabatch," can be is today's #FMAmp3. Their latest 2011 session is available on vinyl in celebration of Record Store Day, Sat April 21st. Check out all the special RSD releases here.
In addition to their recordings—their latest LP is 2011's Black Up (Sub Pop)—Shabazz Palaces live performances are not to be missed. There's a fantastic video from their 2011 KEXP session below with thumb piano prominently featured. Catch them on tour now.
READ MORE
Via Free Music Archive » Visit Blog
» 2 COMMENTS
jason on 04/20/2012 at 12:00PM
Hey, did you hear that NYC via Cincinnati trash rock legends The Chrome Cranks reunited and released their first LP in 15 years?
If you did, maybe that's because they played live on WFMU and the Cherry Blossom Clinic session was not only able to reach new ears through the radio but also through the Free Music Archive (embedded below).
But if this is all news to you, maybe that's because Chrome Cranks don't have a publicist. Not yet, anyway. They're raising money to hire one with a new crowdfunding project: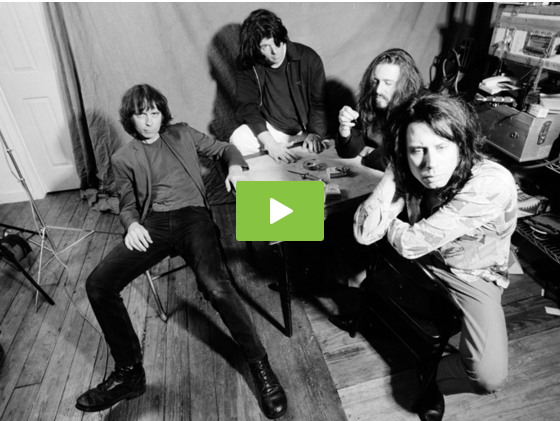 In the Kickstarter video, frontman Peter Aaron lets us in on a "little secret..."  You see...
"All those articles and reviews that you see in those bigger music magazines and publications for the most part don't really happen on their own. These people are sort of 'in regular contact' with publicists who feed them things to write about, and that's how those things get in there for the most part..."
It may sound kind of like a paranoid conspiracy. I mean, here at the FMA, we pretty much ignore emails from publicists. We prefer to hear direct inquiries from the artists themselves, or to discover music out in the open free of commercialized influencers. When good music is licensed in a way that encourages free distribution, it has the potential render the publicist an obsolete middleman.
Unfortunately, outside of the free & legal music haven, big chunks of the web are controlled by for-profit monopolies. I'm talking about companies that own everything from Stereogum to PopMatters to the go-to-music-blog aggregator to all of the Kardashian's websites, accepting advertising from major labels. And artist development agencies who also develop music festivals, in a self-serving circle. As more and more independent blogs get shut down or give up post-megaupload, the new music industry increasingly mimics the music industry of old, with every shattered fragment being commercialized in some way.
The internet allows for good music will rise to the top, but it doesn't guarantee anything. Anyone can post music to a myspace account, or shout into the abyss of twitter, but in these increasingly crowded forums, the chances of anybody taking a chance to listen are slim with so many other listening options. I'm constantly amazed by how many quality artists send their music to the FMA, having yet to be heard by a wider audience. We are happy to help spread the word as it gets picked up by podcasts, radio broadcasters, music bloggers and others in search of good music. To some extent, we're serving the role of a publicist who would normally be sending mp3s out to bloggers etc. Sadly, there aren't many other outlets quite like ours. This means that artists have to be able to devote resources to publicize their own music, now more than ever.
So I fully support Chrome Cranks' PR Campaign. You should too if you dig their music. With 9 days left they're less than $500 shy of the goal, which is very inspiring.
In the end, the Kickstarter itself might be the most effective form of publicity; it's an event that invites fans to invest, take part and spread the word. We're curating more Kickstarter projects at kickstarter.com/freemusicarchive — please let us know if you've got a tip!
» 1 COMMENTS
jason on 04/16/2012 at 08:00AM
UPDATE May 15 2012: Applications are closed.

I'm stepping down from my position at the FMA this summer, and today marks the beginning of our search for a new Managing Director.
This was a really tough decision, because I love this gig. I've had the opportunity to work out of WFMU, my favorite radio station full of incredible people, on a project that supports artists, music fans, and participatory culture. These are things I care very deeply about, and after 4.5 years, I'm proud of what we've accomplished. There is much more to come, and we're looking for the right person to take us there.
More info about the job here.
I'm not going off the grid. I hope to stay involved in WFMU and the FMA as an advisor/curator or whatever makes sense. But I need a brief moment to focus on my own music projects. I have a pretty clear idea of what I want to do, informed by my work on the FMA, but if I'm gonna do it right it'd take too much time and energy away from the FMA. So I'm looking forward to passing the torch to someone who can take the site to the next level.
Then I'm going back to school in the fall to learn more about all the interesting topics that have come up while working on the Free Music Archive.
Thank you for to everyone who has played a role in the FMA so far, and who will continue to shape this great community in the years to come.
Now here's some music!
» 12 COMMENTS
jason on 04/05/2012 at 06:36PM
We get a surprising number of emails asking, "What type of Free Music Archive is this if you don't have any Miley Cyrus and Justin Beber [sic]?" Well, we're really gonna splode some heads now that a search for any artist can return similar results from the FMA library. This is just one of many new features to help you find the sounds you seek: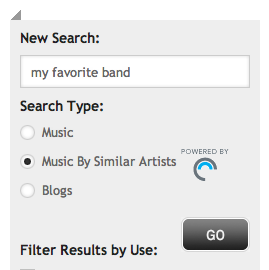 The List of Artists available at freemusicarchive.org/music is a great place to start any visit to the FMA. With nearly 9000 artists and more added daily, it's like a magic eye full of surprises!
Once you land on an artist page, you'll see a list of Similar Artists on the FMA. This is powered by The Echo Nest, who integrated with the Free Music Archive last year. Their machine learning platform analyzes music by listening to it (extracting key, tempo, rhythm, timbre and other attributes) and by reading about it (crawling the web to find out where and when the music was made and what other music it is compared to in blogs and reviews).
Echo Nest also powers our new Similar Artist Search. From our regular search page, enter the name of any artist, and hit the 'music by similar artists' radio button (pictured at left). You can also filter your results by use, but be sure to check the license from the track page (Help | FAQ)  NOTE: There is a rate limit, so please choose your searches wisely. If your search doesn't return any results, try again at a quieter time.  
Filter Search by Genre is now integrated with our regular music search: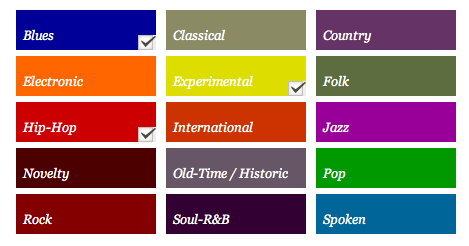 Track Pages show Mixtapes that the song appears on. For example, this Patrick Lee jam is featured on a bunch of other great mixes by FMA users—just click the track title or the "i" button to hear 'em (also included after the jump)!


READ MORE
» 4 COMMENTS
jason on 04/04/2012 at 10:59AM
WFMU held a showcase independent of the SXSW Festival at the great Beerland in Austin TX on March 17th. It was a 6-band blowout featuring Electric Jellyfish, Death of Samantha, The Wedding Present, Supreme Dicks, Xray Eyeballs and The Men. We aired sets live over WFMU (91.1/90.1-FM NY/NJ) with a stream at wfmu.org (and many FMA jams blastin thru the soundsystem betweens sets!). We're pleased to share high-quality mp3s from this event!
READ MORE
Via WFMU » Visit Blog
» 0 COMMENTS