http://wfmu.org/mike

http://hiptran.typepad.com

hiptran on 01/11/2011 at 05:00PM
One of the selfish (but great) things about being involved with WFMU is how it's repeatedly granted me the opportunity to interact with my musical heroes. I'm no starfucker, but there's something to be said for dancing right nextdoor to the fantasy, and how doing so often reveals details of Our Most Exalted Rock Gods which are strangely absent from the written histories. For instance, did you know that Joe Strummer smells of tobacco and peppermint, Donovan is a bit like a leprechaun, or that Anton Newcombe is actually a really sweet guy?
In other words, there are the people, and then there is the mythology. But within the sacred confines of WFMU, the crossroads of those two competing concepts never resonated with greater poignancy for me than in the case of Nikki Sudden.
In the early 1970s, Nikki started a band with his brother called the Swell Maps, who somehow married the disparate influences of Krautrock and T. Rex to spectactular and lasting effect. His next band, the Jacobites, made no less a statement, albeit with very different ingredients in the cooker. And then there is the decade's worth of amazing solo albums and the memorable NYC-area shows that Nikki played in support of them. I made it a point to see him perform every chance I got, so by the time schedules finally granted him time to swing by my radio show for a live set on March 20th 2006, it felt like a meeting that was long overdue.
Nikki Sudden passed away unexpectedly less than a week after that performance, and it remains a crippling testament to what was a truly wonderful night of music in Jersey City. I wrote a short piece about the evening for the Brooklyn Rail several days after the news broke, so no need to go into all the sad details again. I'm just glad the tracks from that session are finally available for everyone to enjoy. Hosting Nikki on the radio was a years-long dream of mine, and I'm still humbled and honored to have spent some time in his company.
Eternal gratitude to Rob Watts and Danny Hole. Thanks be to Nikki. Stay bruised.
Also added to the Free Music Archive today:
  >> Nikki Sudden's April 1998 live appearance on Stork's show (where he joined The Chamber Strings)
  >> Nikki Sudden live on Terre T's Cherry Blossom Clinic, aired January 2002
  >> Oneida covering "Back to the Coast" live on WFMU in tribute to Nikki Sudden
Check out Swell Maps + Nikki Sudden @ Secretly Canadian for 12 essential releases & more free downloads
Via WFMU » Visit Blog
» 0 COMMENTS
hiptran on 10/08/2010 at 02:00PM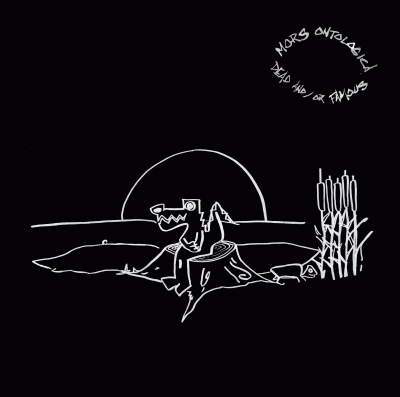 A lot of weird stuff crosses the communal desk known as the WFMU new bin, but when records by Mors Ontologica started drifting through said territory back in 2007, I knew right away they'd be going big places. Provided, of course, that we have a shared understanding of "big places" meaning "somehow slipping entirely under the radar of music tastemakers and the approval index to which they contribute."
Yeah. Too bad for Mors Ontologica—a band that deserves the accolades of present history's rock royalty, but whom today will have to settle for the enthusiastic ramblings of a benched WFMU DJ who usually blogs about cooking. With luck, 2011 will be their year to finally conquer.
Cultural injustice rhapsodies aside, it is an incredibly classy move on the band's part for posting their entire recorded output in the Free Music Archive for download. That's a pair of stellar albums, two EPs, and two excellent live sessions recorded on WFMU by the mighty Liz Berg. Mors Ontologica deliver lo-fi crud rock in the finest Ohio tradition (think Thomas Jefferson Slave Apartments, Mike Rep & the Quotas, Gaunt), with gravelly vocals pushed waaaaay the hell up front, and an approach to the three chord theory that somehow manages to sound fresh and innovative. On a few songs, they even wheel out the sax and keyboards with sonically expansive effects that in no way dial up comparisons to skinny-tied new wave bands. Yeah!
From the intimidating 55 tracks available for grabbing in the FMA, I created this album-length mix as a more compact and approachable gateway for those who've not yet sampled this fine band's wares. In other words, these are my immediate favorites which have been culled from the Don't Cry and Dead and/or Famous LPs, as well as the equally awesome Telemetric Action EP. Give this mix a listen, and then go digging through the tracks I've omitted for more excellence. Better still, pick up all the original vinyl from VSS Records who've just released the band's brand new double LP. All hail Columbus!
[Xposted on Read:My:Back here]
Via WFMU » Visit Blog
» 0 COMMENTS
hiptran Is a Fan Of...
People Like Us
,
Gina V. D'Orio
,
EPMD
,
Mors Ontologica
,
3Puen
,
Oxbow
,
Citay
,
Big Blood
,
Plastic Crimewave Sound
,
Dälek
,
Terminal Lovers
,
The Conet Project
,
Carla Bozulich's Evangelista
,
Jeffrey Lewis
,
J Dilla
,
Bobb Trimble
,
Oneida
,
Singing Sadie
,
Wooden Shjips
,
The Damned
,
Steve Wynn
,
Lexie Mountain Boys
,
Eaters
,
U.S. Girls
,
Glass Candy
,
Dokaka
,
Thee Oh Sees
,
P.E.D.
,
Projekt Karpaty Magiczne / Magic Carpathians
,
Negativland