doncbruital on 12/06/2010 at 10:50AM
While Year Two of the New FMA Calendar (which for some reason the whole world has yet to adopt) or "2010," as it's also sometimes called, was so huge for brilliance on the Free Music Archive that it seems patently ridiculous to boil it down to a quick playlist and call it a day, there were, nevertheless, alongside all the semiprecious gems spread throughout this whole glittering data mine, a few really precious ones, ones which gave me that special bit of brain-soul-revitalization in thrilling and unexpected ways. Or, to put it another way, I jammed some tracks harder than others, and these are them.
First of all, WFMU continued to astound in the new decade with a series of synapse-rupturing, reality-bending in-studio performances. Brian Turner's show gave us the Legendary Pink Dots' journey beyond the infinite, Bill Orcutt's obliteration of staid guitar, and Wolf Eyes with Richard Pinhas on a deep id creep; "Talk's Cheap" with Jason Sigal had the sludge throb of Thrones on, and thanks to Wm. Berger's "My Castle of Quiet" we grooved on Hex Breaker Quintet's magick monolithick shuffle and SSPS' party synth mindgrip. And folks, understand this is just a smattering.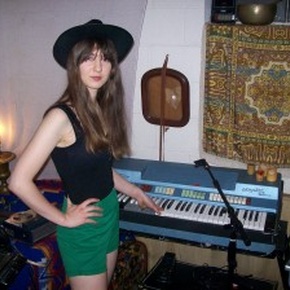 The FMA also saw a bevy of fine new work from old favorites--U Can Unlearn Guitar's second album of instant classical readytunes, selections from Fat Worm of Error's panic paen Ambivalence and the Beaker--and lots, lots of stuff from artists new to the archive who joined up with a bang (or a bleep or a clang or a crrsshh or what have you). Female upped the new record Jackoff, your go-to soundtrack for a blurred-out night on the garish and grimy town; Weyes Bluhd and Supernaturelle brought some creeping malevolence via shadowy guitar and murky electronic invocations, respectively; Sam Gas Can gave us a 21-drone salute from his Dog Dance tape as well as lots more home-recording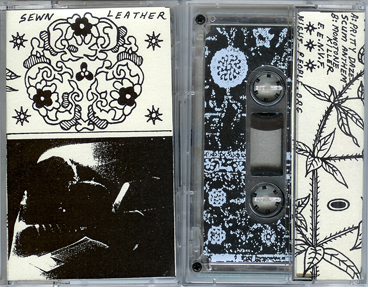 brilliance (give a click folks, for real); and Sun Araw upped tantalizing selections from his justifiably-lauded On Patrol and Off Duty  releases, tracks that wash in and out of the conscious mind like a sunrise and a couple or three drinks. Things also got kinda, uh, heavy on the FMA in 2010, with new sludge gods White Suns' extraordinary Cavity tape and seriously damaged beat, well, beatings from the impossibly cathartic Sewn Leather and DJ Dog Dick (who provides our year-end anthem with "Lap Dog"),
And then there's AMANDA, whose genius I won't bother trying to sum up. All in all, it's been some kind of journey, this 2010 thing, and the only thing that tops the heights attained by the FMA this year is the safe knowledge that it's all just the beginning.
» 1 COMMENTS
doncbruital on 09/07/2010 at 03:45PM
I've written before about the annihilatory unifying power of slow-building doomy rock, the way that it suggests something utterly outside time and space, delivering unto the listening masses the kind of communion best thought of as shared obliteration of the senses. Of course when I say "obliteration" I mean it in the best possible way, which is why it sure is heartening to see that Brooklyn's WHITE SUNS have allowed their patented brand of damaged rock make its heavy celestial drift over to the Free Music Archive's skies. And I do mean heavy: these guys deal in the kind of metal netherworld in which squealing feedback meets up with slow, wholly sludged-out drumming to form a fractured, messy and yet completely enrapturing atmosphere, as exhilarating as any band that's ever stunned you with sheer audacity, as liturgical as any black mass you were ever warned about.
White Suns comes to us via Ampeater Music, whose contributions to the FMA are a huge boon to those of us looking for that new trailblazing sound, something a little extra-dimensional, shiny as a comet--check out their stacked-with-talent and exclusive compilation, you wanna see for yourself. But pay special attention to White Suns' Cavity, a release whose 20 minutes constitutes a ritual observance of nature's brutality, undertaken in the service of catharsis, a moment out of your day for serious worship. Consider it a religious injunction.
» 2 COMMENTS
doncbruital Is a Fan Of...
Clinic
,
The Rebel
,
USAISAMONSTER
,
Black Feelings
,
Harmonia
,
Tom Carter
,
SSPS (Jon Nicholson)
,
Kevin Shields
,
Tusk Lord
,
Weyes Blood
,
Master Musicians of Bukkake
,
DJ Dog Dick
,
Isa Christ
,
Satanized
,
Mudboy
,
Steve Gunn
,
Telecult Powers
,
Wildildlife
,
Occasional Detroit
,
Spectre Folk
,
Black Pus
,
Fursaxa
,
AIDS Wolf
,
Aidan Baker
,
Tony Conrad
,
U Can Unlearn Guitar
,
Prince Rama
,
Country Teasers
,
Little Howlin' Wolf
,
Pierced Arrows
,
Nautical Almanac
,
Watersports
,
Legendary Pink Dots
,
The Friendly Dimension
,
Big Blood
,
R. Stevie Moore
,
Wolf Eyes
,
White Mice
,
Yuma Nora
,
Grand Trine
,
Angst Hase Pfeffer Nase
,
Excepter
,
Al Duvall
,
No Neck Blues Band
,
Solid Eye
,
Weird Forest
,
Loren MazzaCane Connors
,
Blues Control
,
Sam Gas Can
,
Thrones
,
Lazy Magnet
,
Holy Cobras
,
Projekt Karpaty Magiczne / Magic Carpathians
,
Sightings
,
The Pink Noise
,
Double Leopards
,
Javelin
,
Ultrathin
,
Old Time Relijun
,
Silver Apples
,
Phemale
,
Roan Stars
,
Flower-Corsano Duo
,
Horse Boys
,
Magik Markers
,
Bronhard/Going/Public
,
Silver Pines
,
Heat Wilson
,
The Shining Path
,
Dead Moon
,
Dragging an Ox Through Water
,
Bill Orcutt
,
Sord
,
Bardo Pond
,
Luminous in Nummer
,
Clockcleaner
,
Mouthus
,
Robedoor
,
FNU Ronnies
,
Yellow Swans
,
Sword Heaven
,
Grouper
,
Magic Lantern
,
To Live and Shave in L.A.
,
Free Matter for the Blind
,
Bonedust
,
Teenage Waistband
,
Cold Cave
,
Byron Coley
,
U.S. Girls
,
Glass Candy
,
Oneida
,
Fat Worm of Error
,
Pulse Emitter
,
Birds Of Maya
,
Sir Richard Bishop
,
Matt Valentine & Erika Elder
,
Justice Yeldham
,
Talk Normal
,
Harvey Milk
,
Sewn Leather
,
Throbbing Gristle
,
Sun Araw