About Northern-Spy
I, Colin Langenus and my best friend Jonah Rapino put out our first cassette tape in 1994. We called our label Massive Distribution and since we have released 110 albums and counting. Our goals were simply getting our friends and our own many projects out there! I think initially I thought this would be a precursor to something greater. I really thought many of the Massdist artists were geniuses that would be discovered by the masses immediately! Jonah was never this naive. Eventually Massdist became to me essentially an archive and another reason to keep busy, releasing improv or one off bands. Massdist has given me a lot of joy.

Here are a few Massdist releases from over the years. Maybe we'll put more up here. These are some of my favorites, or just albums that I didn't have anymore and wanted to hear again.
Thanks to Jason Sigal and the FMA for the invite! And thanks to Northern-Spy Records for the help!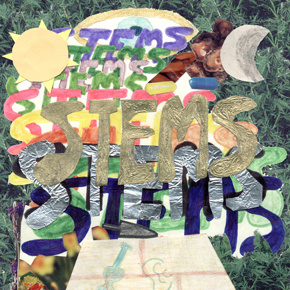 Stems! These dudes were friends of mine who lived on the other side of Boston from me. I didn't see them much. They would hang out in their living room every night, a bunch of them, partying and jamming. They finally got this band together and got some songs. Then one of the dudes had to move and the band was done. Luckily Jose and Brian had a cool tape machine for a minute and caught them in time - such a cool sounding record. I forced them to play their one and only show in my basement which they weren't happy about. I've listened to this cd as much as any Massdist record. What great songs! What a great band. The bassist singer Dave is so talented. His lyrics and bouncing bass are so special. Pete's leads! Their textures….I haven't seen any of these guys in years...
KEVIN PURVIS – AINT NO REASON TO WRITE NO LETTERS 2000 MD19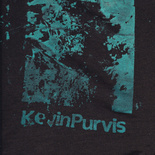 I moved to Charlottesville Virginia new years day 2000. I arrived with a 3 track cassette recorder eager, among other things, to record solo acoustic perfomers. I approached a couple folks, but the only one I did was Kevin. We got together once in a friend's house renovation I was living in for free (in exchange for demolition). It was an empty old house with wood floors. I got Kevin in there and with 3 crappy mics and we knocked this out live, went up to Boston and put it on Jonah's computer. Kevin was one of the shady guys around town. He would crash downstairs. I haven't seen him in 10 years but I heard he's well now. He wasn't then. Haha. This is one of the Massdist records where we thought "this could really work." Through a friend, Will Oldham got this cd and Kevin was asked to open for Palace with the potential of going on the tour opening up and recording with his brother, but in 1 wasted violent night it all got thrown down the toilet. Massdist – too raw for pro. Kevin's songs strike a chord with people. The lyrics are true. He was living the life. A very captivating person. We got lucky recording that night.
BULLROARER - DISCOGRAPHY '96 - '99 MD75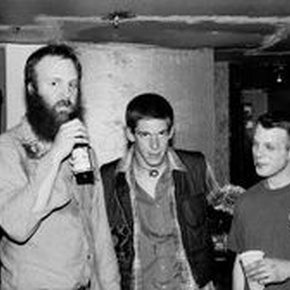 1 thru 3 from 1st 7" '97; 4 thru 17 from S/T CD '98; 18 thru 29 from unreleased CD '99; 30 thru 34 from colab w/ Nautical Almanac '97
Bullroarer is me, tom, and jk. It's the first band I toured nationally with. Its me and tom's band before usaisamonster. We wrote songs and jammed hard for 4 and a half years. Boston Noise Rock. Meant the world to me. Fun and growing times…Anywhoooo hmmm this band did all sorts of shows with all these rad people…. Google it…..working on the movie…
JONAH RAPINO - HIGH 2011 MD107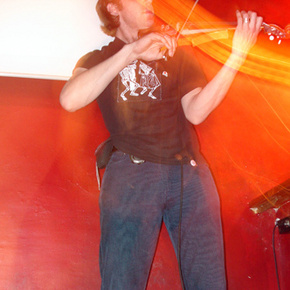 Jonah is in Africa. Jonah was the first dude I knew who did computer home recording. He jumped on it. His production has always been very advanced. He makes the music seeable. Moving sound. He's in bands that do pro work (Devil Music, Debo Band) and has done soundtracks to movies that are on Netflix. He's busy. When he finally gets around to making a solo album with singing it's a rare treat. The last one he did was 10 years ago or something. He sings space R + B. Political songs. Sounds like a lonely dude. I love his songs. And on this album he uses his devil instruments (lap steel, violin, synths) to make very lush unusual sounds. Yet again, the perfect new sound that feels so good.
TWO PRONG – GOOD V. BAD 2010 MD108 / SOURCE FROG 2011 MD109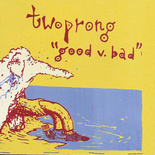 2 pack - both new albums. I've been following Eli Winograd's music for years thru tapes and cdrs. Each one was really exciting. I looked forward to them. Then he did GOOD V. BAD and that's the one when I said finally "Eli, you gotta produce my next album." He did Infinite Ease with me. His mixing blows my mind. And this combined with his kinda poppy kinda visionary hippy tunes - I love it. SOURCE FROG is the new one. Its challenging. Haha. I love it! Dark long songs – power trio euro rock….Epic arrangements. It's really growing on me. Oh, and the lyrics! You wont believe what he's trying to tell you!
JIMMY COUSINS – SHITTY SUNSET 2009 MD104 / CRIME SPREE (w/ csc funk band) 2010 MD106 / GRATTITUDE PROBLEM (greatest hits 2000 – 2011 MD 110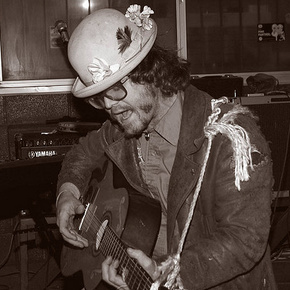 Jimmy is the best songwriter in our little clique. We're all big fans. He's written hundreds of (to us) classic songs. I met him in "97 or "98 when he was living in Boston for a couple months. Met him and Allison at a party. He's traveled all over these United States. You might have seen him around. If you have, you know. You know something. Jimmy has tons of tapes and cdr's of his acoustic stuff that have been bootlegged by tons of people. When I got my studio together I started working with Jimmy. I took on 3 albums as producer. These are the 3 albums. CITY SUNSETS is his first pro tools rock band recording - we caught his Philly band one day. Then we added an acoustic session with New York musicians. And we added tons of overdubs, alot of work. It took months. Eli Winograd mixed it. I was trying to make it pop AND avant garde, but at different times. It ended up pretty avante garde the whole time - raw times. Then for the release of this cdr, we organized a tour with Jimmy leading CSC Funk Band for one set, and one set with Jimmy joining CSC FUNK BAND. At the last show of the tour we recorded at Steve 5's loft party - which became CRIME SPREE. Funky rocking gnarl. And Jimmy compiled a "greatest hits" of sorts GRATTITUDE PROBLEM. While by no means do I consider this to be the definitive Jimmy C greatest hits, it is the first organized collection of some of his best recordings from the last few years. This has great songs like White Boy, Stone Cold, and Fools and Sages. It's amazing to follow his musical trajectory. Y'all gotta go out and get his acoustic albums too…And especially what he's up to next….