About Pogus
almar on 02/16/2012 at 09:30PM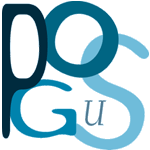 THE  STONE
Avenue C and 2nd Street, New York NY
FEBRUARY 16-29, 2012
POGUS
CURATED BY AL MARGOLIS
Pogus Productions features releases of Electronic, Electro-Acoustic, and Experimental music. Uncompromising, non-commercial, and definitely not for everyone (unfortunately), these releases are geared towards discerning listeners.
The full schedule is after the jump, and below are a few FMA selections (added by Jason) from some of the artists who will perform in this series
2/16 Thursday (CWL)  8 pm
Monique Buzzarté (trombone), Viv Corringham (voice), Al Margolis (violin, electronics)
10 pm
Totem - Bruce Eisenbeil (guitar) Tom Blancarte (bass) Andrew Drury (drums, percussion)
2/17 Friday  8 pm
Viv Corringham (voice, electronics) Elliott Sharp (guitar, electronics)
10 pm
Violet (prepared zither, flotsam & jetsam), Anthony Pirog (guitar), Sylvia Schedelbauer (visuals) 
2/18 Saturday (RK)  8 pm
String Surprise - Al Margolis (violin) Julianne Carney (violin) Nathan Bontrager (cello) James Ilgenfritz (bass)
10 pm
Broadcloth - Anne Rhodes (voice) Adam Matlock (accordion, recorders) Nathan Bontrager (cello)
2/19 Sunday (DDT)  8 pm
Gen Ken Montgomery (NYC) with Adam Krause (Milwaukee)
Moon Ragas
10 pm
Nate Wooley (trumpet), Ben Hall (percussion)
2/21 Tuesday  8 pm
Doug van Nort (laptop) Al Margolis (laptop) Katherine Liberovskaya (live video)
10 pm
Dada Frolic - Dan Andreana (computer generated sound), Detta Andreana (micasonic string box), Kevin Geraghty (turntable), Steve Roe (guitar)
2/22 Wednesday (DDT)  8 pm
Tom Hamilton: Oh Solo Meow
Tom Hamilton (electronics)
The now-senior synthesist, all alone for once. Electrical disturbances, instinctive responses, a cry for help.
10 pm
Matthew Ostrowwski (glove-driven electronics), Andrea Parkins (objects and electronics)
2/23 Thursday  8 pm
Simon Wickham-Smith (computer)
10 pm
Matt Schickele - Works for piano and works for voice
Jocelyn Dueck, (piano), Erika Switzer (piano), James Johnston (piano),
Hai-Ting Chinn (mezzo-soprano)
2/24 Friday  8 pm
Mobius Quartet - James Coleman (theremin) Derek Hoffend (electronics) Tom Plsek (trombone) Jed Speare (electronics)
10 pm
C. Lavender (electronics and voice)
2/25 Saturday  8 pm
Ellen Band (electronics), Yael Acher (flute and electronics)
10 pm
Jim Ivy presents The Fortune
Jim Ivy (sax, electronics), Keaton Orsborn (electronics, visuals), Lucy Bonk (electronics, percussion), John Ajac (text, voice), Mario Schambon (percussion)
2/26 Sunday  8 pm
Pauline Oliveros (V accordion)
10 pm
Triple Point - Pauline Oliveros (accordion) Jonas Braasch (soprano sax) Doug Van Nort (electronics)
2/28 Tuesday  8 pm
Bryan Eubanks (soprano saxophone, feedback, dsp)
10 pm
"Renewal Ringings"
Robert Dick (flutes) Jane Ira Bloom (soprano sax) Ned Rothenberg (woodwinds) Dave Taylor (bass trombone) Miya Masaoka (koto, electronics) Ursel Schlicht (piano) Satoshi Takeishi (percussion) Sarah Weaver (composer, conductor)
2/29 Wednesday  8 p
i'd m thfft able, AJ Cornell and Emilie Mouchous (voice, electronics, stuff)
10 pm
Häßliche Luftmasken
Nick Didkovsky (compositions, electric guitar) Josh Lopes (electric guitar) Jesse Krakow (electric bass) Keith Abrams (drums)