About Pogus
almar on 02/18/2012 at 03:40PM
I could not get down to last night's shows and so hopefully the went well
tonight its
2/18 Saturday  8 pm
String Surprise - Al Margolis (violin) Julianne Carney (violin) Nathan Bontrager (cello) James Ilgenfritz (bass)
10 pm
Broadcloth - Anne Rhodes (voice) Adam Matlock (accordion, recorders) Nathan Bontrager (cello)
Via Pogus » Visit Blog
» 0 COMMENTS
almar on 02/16/2012 at 09:30PM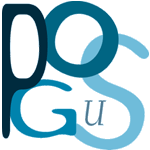 THE  STONE
Avenue C and 2nd Street, New York NY
FEBRUARY 16-29, 2012
POGUS
CURATED BY AL MARGOLIS
Pogus Productions features releases of Electronic, Electro-Acoustic, and Experimental music. Uncompromising, non-commercial, and definitely not for everyone (unfortunately), these releases are geared towards discerning listeners.
The full schedule is after the jump, and below are a few FMA selections (added by Jason) from some of the artists who will perform in this series
READ MORE
Via Pogus » Visit Blog
» 0 COMMENTS
almar on 05/28/2010 at 09:00PM
Brand spanking new on Pogus: GEN KEN MONTGOMERY
Birds + Machines (1980-89) (Pogus 21055-2)

"With the enthusiasm of a born-again composer, I reviewed music I composed in the 80s, giving special attention to pieces that fused electronic sounds with everyday recorded sounds and noisy songs." - Gen Ken


I knew of Gen Ken Montgomery long before I ever met him - in fact one of the first tracks to attract me to his music is on this cd. And then I did meet him - etc etc- (Ken was a co-founder of Pogus, by the way). So it is with special delight that Pogus can release this cd of Ken's works from the 1980's.



Via Pogus » Visit Blog
» 0 COMMENTS