About WFMU
kingmmm1234 on 07/19/2011 at 11:34AM
"WFMU-YOU GOT IT!" sung Anamanaguchi's Peter Berkman on their improvised WFMU jingle last Sunday for Beastin the Airwaves with Keili. The chiptune-punk quartet's 10-song set (including the jingle, plus a bonus Wavves cover!) of hyper-active and insanely tunes is now part of Anamanaguchi's FMA Profile.
Anamanaguchi integrate traditional rock instruments--drums, bass, and guitar--with the soundchips from early video game systems (in this case, a hacked NES from 1985) that make Chip Music unique. And with innovative releases like the immersive Dawn Metropolis and a new album in the works, they've taken the scene to new heights.
Once an underground phenomenon, chip's growing popularity could be tied in with nostalgia-fueled extended adolescence of today's Millennial Generation. Yet for the members of Anamanaguchi, video games were not the sole influence on their music as "a lot of influences come from stranger stuff," Peter Berkman said in a 2009 A.V. Club interview, "...just absurd stuff." And a simple listen to the range of chip-inspired music here on the FMA -- resources like True Chip Til Death, and the ever-expanding Blip Festival -- is enough proof to show that the genre of the new millennium will be infecting young minds well into the future.
There are certainly enough Anamanaguchi fans to sell out their upcoming shows at at Philadelphia's North Star Bar Thursday July 21 and the Music Hall of Williamsburg this Friday July 22. Get tickets while they are still available, and in the meantime, listen to this incredible live recording, engineered/mastered by Ernie Inradat here.
READ MORE
Via WFMU » Visit Blog
» 0 COMMENTS
jason on 07/18/2011 at 08:19PM
If you follow WFMU's Record of the Day series (on twitter / facebook), you may already be aware that today's pick is Leave Home by Brooklyn's AmRep-style spacerock/punk group The Men.
This new Sacred Bones release is the third full-length to-date from a band active since 2008, and clearly doing it for all the right reasons. Looking over The Men's discography reveals that all of their releases -- including the sold-out cassettes, a 7", and a 12" EP -- are also available for free download via mediafire. Who knows how long it'll last, but The Men was kind enough to let us mirror their 2nd LP, Immaculada, via the Free Music Archive:
After selling out of two self-released pressings, Deranged Records has a third Immaculada LP pressing available, and you'd be wise to pick up a copy now before it sells out again! While you're browsing the catalog of this top-notch Canadian hardcore label -- home to classics by the likes of Fucked Up an Total Abuse -- check out new releases by some of Canada's finest young punk bands including White Lung, Nü Sensae, and Brutal Knights (link).
The Men play live on Brian Turner's show here at WFMU August 2nd, and hit the road for a national tour -- including a bunch of dates with recent live guests Milk Music -- Aug 4th-Sept 11th. Stay tuned to wearethemen.blogspot.com for info on that!
Via WFMU » Visit Blog
» 0 COMMENTS
jason on 07/13/2011 at 04:00PM
In the aftermath of Obits' first gig (Jan 12th 2008 @ Cake Shop NYC), word spread fast about this four-piece fronted by underground rock veterans Rick Froberg (Hot Snakes, Pitchfork, Drive Like Jehu) and Sohrab Habibion (Edsel). 
Along with the word came the sound: the Cake Shop bootleg, attesting to the nascent band's greatness (and their full year spent gearing up for this show!) as it was passed around by fans online. it's a lo-fi document, but a cohesive Obits sound shines through: one with incredible live energy, drawing on a wide range of influences with wisdom and sparseness and a rhythm section to match. That recording soon reached the ears of the mighty Sub Pop label, for whom the Obits are currently two albums deep.
The Cake Shop recording is now one of six Obits live performances hosted here on the FMA, where the group has taken ownership over their "bootlegs" by actively adding new sets to the archive. In addition to sets curated by WFMU (Evan "Funk" Davies show in 2009, June 4th 2011 on Terre T's Cherry Blossom Clinic) and KEXP ("Put It In Writing", 5/16/2009), there are recent sets from Athens GA's Caledonia Lounge and Chicago's Empty Bottle. The latter two were recorded by local scene archivists whose websites yield many more gems: Southern Shelter (Athens GA) and Gonzo (Chicago).
For Obits on record, check out I Blame You (2009) and Moody, Standard And Poor (2011) at Sub Pop, who also co-released two 7"s ("One Cross Apiece b/w Put It In Writing " & "I Can't Lose" b/w "Military Madness") with Comedy Minus One. All of these releases are highly recommended.
And for further reading, check out the Obits bio written by the one and only Sam McPheeters!
Via WFMU » Visit Blog
» 0 COMMENTS
BTurner on 07/10/2011 at 05:31PM
Recent guests on Brian Turner's show: hailing from Olympia, Washington, Milk Music are a killer electric rock trio that conjure up the downstroke punk attack of Greg Ginn with the pop hooks and Bigmuff stylings of Greg Sage & the Wipers (who are clearly a spirit looming large over the Northwest USA these days). Liberal doses of early Dinosaur and Thin Lizzy floating around as well in this, the band's first ever radio session. No-nonsense, simple, buzzed-up American rock for your downloading/listening pleasure.
Via WFMU » Visit Blog
» 0 COMMENTS
BTurner on 06/29/2011 at 09:45PM
This Copenhagen quartet averaged age 17 when composing their debut LP "New Brigade." Dais Records did the 1st pressing stateside, and it's newly reissued on What's Your Rupture who describe the release as "uncontrived, pure – this record is a youthful assault of downer no-wave hardcore, wise beyond it's years."
Indeed, there's a fresh breath of air in this mix of Pink Flag/Wire-style compact energy and '81 downtown NYC guitar nods (not to mention the frosty flurry of Darkthrone at times) but Ice Age's average 2-minute jams overflow with a very original approach to youthful aggro-rock that has already won them a legion of stateside fans.
Ice Age's live set on my radio show was a no-nonsense 25 minute blast during a slew of big NYC gigs that week with the likes of Fucked Up, Prurient, Cult of Youth and others. They return to the states for more shows July 15-August 21 (listed here). More info at their blog.
Via WFMU » Visit Blog
» 2 COMMENTS
jason on 06/23/2011 at 01:00PM
In his 40-year career, lo-fi legend R. Stevie Moore has self-released 400+ home recordings (a few of which appear here on the FMA). And as a longtime NJ resident, Stevie has performed live on WFMU more than any other artist -- he even hosted his own show in the early 80s! -- and we're in the process of bringing many RSM highlights from over the years to you via the FMA.
But despite his prolificness and influence, R. Stevie Moore has never toured! Until now...
Powered by fan support from his recent Kickstarter projects, a benevolent documentarian in need of a plot, the encouragement of disciples like Ariel Pink, and a backing-band of young fans called Tropical Ooze, R. Stevie Moore is embarking on his first-ever tour all across the USA and Europe! [tour dates after the jump]
Along the way, the band stopped by WFMU for a career-spanning set of should-be hits like "I Like To Stay Home," "Play Myself Some Music," and "Conflict of Interest" along with songs featured on the brand new album Advanced, which was recorded down in RSM's homestate of Tennessee.
RSM's backing band features Tropical Ooze members Sam Levin (drums), Wilson Novitzki (keyboard, guitar), & JR Thomason (guitar)
READ MORE
Via WFMU » Visit Blog
» 0 COMMENTS
jason on 06/21/2011 at 03:16PM
A little over a year ago, WFMU featured Smersh -- "NJ's Prolific Legends of the Cassette Underground" -- to coincide with the release of the Smersh Library Sampler -- 15 tracks recorded between 1983 and 1994.
Working out of a Piscataway basement full of seemingly endless musical toys and creative inspiration, beat studio guru Mike Mangino and vocalist Chris Shepard wrote & recorded one song every week dating back to 1979. So this sampler was just scratching the surface of Smersh's tremendous and influential output, which ranged from industrial to pop to electronic to noise and earned them a cult following all over the world.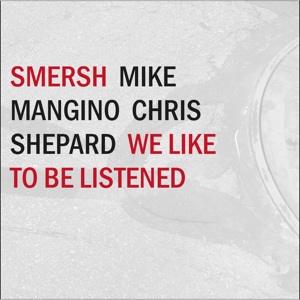 Mike has recently made some of the Smersh catalog available again through his Mirandette Popular label, along with newer electronic works by artists including The Dirty Outlet and Andrew Mascardi. From the label website: "M-Pop Recordings is a really, really small music label. We're so small we're almost microscopic. Contact us for our latest catalog."
This week, M-Pop announced the newest Smersh compilation is here: We Like To Be Listened includes five tracks that were also part of the Smersh Library Sampler (below) along with 15 more gems culled from Smersh's vast output. A personal favorite is the outtake of "Sweet Little Bishop," a bizarro-world Michael Jackson sorta sick jam which was the first Smersh recording I ever heard (via 7" on Börft), but really every track is a hit and if you like these sounds, you will like listening to We Like To Be Listened.
Via WFMU » Visit Blog
» 0 COMMENTS
jason on 06/15/2011 at 06:00PM
Lysergic boogie
3-piece Apache Dropout are the pride of Bloomington Indiana.
To give you an idea: they've got direct lineage to the Zero Boys, and their new album was released by top-notch local label Family Vineyard on the same day as the reissue of a legendary 7" by Indiana's Dow Jones and the Industrials.
To give you an even better idea, you can hear half of that LP right here on the FMA. The full release is also available on cassette from Apache Dropout's own Magnetic South imprint, as well as on a limited art edition 8-track from Auris Apothecary.
When Sonny Alexandre (left), Nathan Warrick (top R), and Seth "Lord Fyre" Mahern (R) swung by WFMU for a live set on my show Talk's Cheap, I asked them why they decided to post half of their LP online for free before its official release in all of these formats. "Because we thought it was good, and we wanted people to hear it, and come to our shows." That strategy seems to have paid off for all who had the opportunity to witness Apache Dropout as they tore up America's insides. They told me they found a sort of "second home" in Tennessee, where they had the chance to hang out with Kid Congo Powers, and the raw energy of these performances certainly bring to mind TN legends like the Oblivians. 

Apache Dropout made the most of their first-ever trip through these large swaths of the country, recording new songs during an extended stay in Austin TX. Then just a few days later, they found a top-notch label to release 'em in Chicago after blowing the roof off a Permanent Records in-store. The "Shot Down" b/w "Sister Burnout" 7" will be out June 28th on Trouble In Mind, the label from Bill and Lisa Roe of CoCoComa, and you can hear live versions of these new tunes in the WFMU live session (after the jump).
READ MORE
Via WFMU » Visit Blog
» 0 COMMENTS
jason on 06/10/2011 at 04:20PM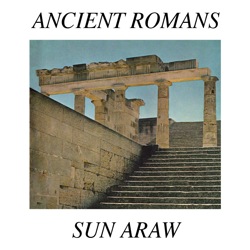 Fresh off appearances at Montreal's Mutek and the 2011 WFMU+FMA SXSW Showcase, Sun Araw took a first-ever trip to the WFMU studios for a live session!
Originally envisioned as a solo project from Magic Lanterns' Cameron Stallones (also ex-Pocahaunted), Sun Araw has evolved into a full band live performance experience alongside a flood of releases from labels like Not Not Fun, Woodsist, Leaving Records, and Araw's own Sun Ark.
The Sun Araw band features Cameron Stallones on guitar/synth/vocals, backed by two equally awesome players: Barrett Avner (also of Sadistic Candle) on the Shahi Baaja (pictured at left) & Monotron, and Alex Gray (Deep Magic / Deep Tapes) on extra guitar + MPC.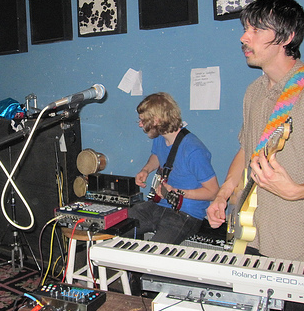 The session commenced with a 30+ minute improv to get in the zone for one new song, and one old song. The studio version of "Crown Shell" will be available on Ancient Romans, the forthcoming Sun Araw 2xLP due out on Sun Ark via Drag City August 23rd 2011. Ancient Romans will be Sun Araw's fifth full-length in three years, and "Crown Shell" provides a staggered, spacious, aquatic, and deeply hypnotic glimpse at what's to come. The band closed out with "Hive Burner," a psych-rock comet that originally appeared on Sun Araw's 2008 debut, The Phynx. 
Sun Araw's WFMU session was rec'd on June 7th and aired on June 9th [playlist for Talk's Cheap/WFMU, June 9th 2011]. If you like what you hear, dig deeper into the Sun Araw universe here and at sunaraw.com.
READ MORE
Via WFMU » Visit Blog
» 1 COMMENTS
The first time I experienced Captain Ahab was also the first time I experienced Friends Forever, Animal Collective, ZS, Rose4Bodhan, Mr. Pacman and Rubber-O-Cement at this totally epic festival dubbed Neon Hates You back in 2002 -- a truly life changing, epic event.
I honestly had only heard of like 2 bands on the bill and was just kinda along for the ride, but after being assaulted by a home made bass wielding alien fly in an animated cardboard world of sonic madness, then dodging flaming tennis balls thrown from guys paying synths in costumes stolen from the set of Power Rangers, trying to navigate the twists and turns of a militaristic flying V double jazz trio form hell, watching a dude with a dolphin on his head turn the venue into a ball pit and finally seeing 2 dudes in masks from Brooklyn in hold a room just by banging on some old pvc buckets and messing around with a broken guitar, this show without a doubt set my standard for what I want from musicians and performance artists, complete sensory overload, no matter your budget.
Smack in the middle of this was Captain Ahab. A dude with hair down to his ass that kinda looked more like he was headed to Ozfest than this DIY one. After apologizing for being sick he told us that he was going to have someone else dace for him that night. He proceeded to dive into hyper-intelligent, angry as fuck, slightly homoerotic, electronic grooves that included covers of Avril Lavigne's Sk8r Boi and J-Lo's Jenny on the Block. We had no choice but to dance, and if you had the balls to front and pretend that you didn't want to be a part of this party, his dancing sidekick, looking like he was straight out of a Tom of Finland sketch, wrangled the jaded stranglers to the center of the floor to be harpooned by Ahab's mighty beats. I was in love.
Almost ten years later, a few world tours, a concept record written as a 14 year old girl, song placements in The Office and Snakes On A Plane, Captain Ahab is still going strong and is not afraid to attack his audience's senses from all sides, but he is no longer content with making genre bending dance music that has the power to unite all walks of life in sweaty shirtless harmony. Ahab wants to end all of our preconceived notions of what is good or bad, wipe the slate clean, and start taste all over again. He bought some friends along to help, and they have created a shadow puppet/video extravaganza to help usher everyone in to The End of Irony.

So with that. I'll get out of the way and let you aboard that ship that will I am pleased to present. Captain Ahab live on WFMU complete with integrated video and puppet show:
Get the full story from their mouth with the post set interview here and check out more tunes from Captain Ahab here on the Free Music Archive
Via WFMU » Visit Blog
» 0 COMMENTS