You came this way:
Home
>
WFMU
>
Blog
>
5 New Songs from My Teenage Stride
WFMU : Freedom is Freeform!
About WFMU
jason on 10/12/2010 at 12:00PM
While My Teenage Stride put the finishing touches on their Kickstarter-funded album, they're debuting 5 brand new songs here & now on the Free Music Archive: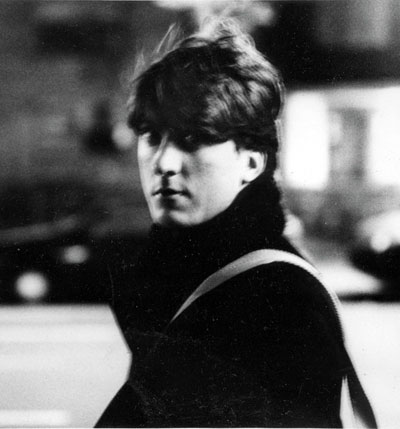 MTS are young vets of the same Brooklyn-based indie-pop scene that spawned the Vivian Girls, Cause Co-Motion, and Crystal Stilts. And over the past six years, My Teenage Stride's cult following has grown to include everyone from Dusted's Doug Mosurock to John Peel's son Tom Ravenscroft, to Brooklyn indie-pop blogthority Pop Jew. During the latter's brief (and controvercial!) stint on the WFMU blog, Pop Jew named My Teenage Stride's "To Live and Die In The Airport Lounge" "one of the best songs of the decade," and commenter Jill went so far as to call Jedediah Smith "one of the best songwriters in the country." Well if you like that Eno-referencing pop jam, you're also gonna love these new songs, which are some of my personal favorites to-date.
Live, MTS is currently a 3-piece with Ed Chitenden and John Grewell. But these 5 songs were recorded earlier this year by Jed Smith alone, 100% solo playing every instrument, in the practice/recording space that we used to share...
And so I can tell you some secrets about Jed. For instance, he's into sharks. He kept the cover art to Alien Lanes by the mixing console, which is inspiration I can appreciate (and bask in the Pollard-ly "Dr Dayglo"). He's got a thing for Phil Spectre (but hey, who doesn't?) which really comes across on songs like "Message". And we both agree that White Fence is responsible for one of the best records of 2010 -- I even caught him using it as a reference point while mixing. So let's go ahead and hear some.
In addition to the aforementioned Kickstarter album, MTS has two 7''s in the works with the full band lineup, so I think it's safe to say that My Teenage Stride is hitting its stride in 2010. 2009 was not too shabby of a year either -- the band debuted a new song each month via eMusic, so if you're a subscriber (like I am!) there's much more MTS to dig into while we wait patiently for the future...I also heard something about a tour of Europe in 2011 but I'm not sure if I can mention any more details on that.