You came this way:
Home
>
FrostClick
>
Blog
FrostClick : Reviews of the best free music online!
About FrostClick
natalieee on 04/17/2013 at 06:13PM
It's rare to meet an authentic and soulful alternative rock singer these days. However, if there ever was one that came closest to belonging in this little niche; you can bet Joe Marson is one of them.
Already with over 32,000 downloads on FrostClick/FrostWire and a voice that's heartfelt and mesmerizing, Joe Marson and the Satisfied Mind has definitely created a gem of a record.
Currently based in Brooklyn, this is Joe's latest release. Consisting of previous recordings as well as originals, it comes in the heels of the 2011 record, Post Cards From Siren City. The album enchants and provides a fresh take of the alternative scene. Perfect for lovers of musicians like Ben Harper and Jeff Buckley.
READ MORE
Via FrostClick » Visit Blog
» 0 COMMENTS
kademlia on 02/07/2013 at 03:21AM
Simply titled, II; BJ Block and Dawn Pemberton's second collaboration bears the same uplifting positive emotion and  meaningful lyrics that has made their first effort, The Land of Make Believe, a huge success.
They've continued the tradition of releasing their albums free and everybody is getting a chance to hear it first via Frostwire. Containing eight soulful tracks, it bears the familiar sound of jazz, funk, R&B and gospel that has become a trademark for the feel-good, positive and chill vibe of their resonates with.
After a short introduction, the record opens with Ready Or Not. It lays solid ground for the album by providing a smooth r&b groove and highlighting Dawn's mesmerizing vocal work. BJ's smooth guitars along with the groovy bass synch-in nicely adding a jazzy atmosphere that transports a calmness to every fiber of your body as you listen om. It's a perfect combination that only these two talented musicians can pull off.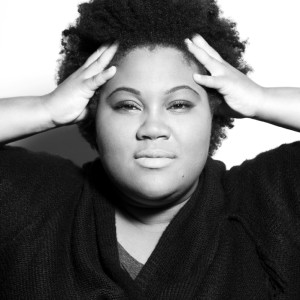 Expect to hear more of this combo as you cycle through the record. Sometimes, for instance, slows down the tempo just right. If you ever need that perfect love song to play as you dance with your partner or have that candlelit dinner, this is the song to put on. If you're in the mood for dancing, Without A Doubt and What Comes Naturally will help you get your groove on.
As the album winds down, gospel inspired We Cry and Falling Into You closes on a positive note. Providing uplifting lyrical inspiration as well as amazing instrument work.
Converging in a glorious path, BJ Block and Dawn Pemberton have created a special record that communicates beauty, honesty, positivity and raw emotions. It is mesmerizing and will be an absolute delight to listen to no matter what time of the day or no matter what occasion.
BJ Block is a classically trained musician and has been in love with the craft since he was 15. He used to play and tour for acoustic rock band The Ernest Goodlife Band. Meanwhile, Dawn Pembertonalso had an early start in her love for sound. She changed course from piano playing to explore and hone her wonderful voice; singing gospel, jazz, R&B and funk. She is a considered a prominent figure in the Vancouver scene with more than 30 years experience under her belt singing and playing on over 35 recordings.
The success of "Make Believe" inspired BJ and Dawn to keep creating – "II" is fun funded entirely through Kickstarter! If you like what you hear, you can show your support by purchasing a copy of your favorite single (or even the entire record) at your favorite digital retailer. Both BJ & Dawn are independent musicians and the proceeds will help them create more beautiful music to share with you.
The Song 'We Cry' was written for the humanitarian organization 'Nations Cry' and all proceeds from the song will be donated to their cause.
READ MORE
Via FrostClick » Visit Blog
» 1 COMMENTS
natalieee on 01/03/2013 at 02:26PM
That's right! 2012 is over! We've had another amazing ride this year: we've reviewed a new free & legal album download for you every day [yes, weekends too!] and promoted 23 hand picked artists with our sister software FrostWire. With thisFrostWire Creative Commons Mixtape Volume 3 we would like to celebrate over 2,1 million free and legal downloads [and still counting!] generated only in 2012 by our promotions and the many additional ones that came from all FrostClick readers who fell in love with new artists found though our site.
If we would have been distributing our promotions still on CDs and lined them up by the shorter end side by side, we would need 162 miles [or 260 kilometers] of road to do so!!!
If we would have been distributing our promotions still on CDs and had to manufacture them all, we would have ended up with over 290 thousand pounds [or 131 thousand kilograms] of plastic!
If one download would equal one fan and all our artists would do a concert together, they would fill more than 118 Madison Square Gardens to accomodate them all!!!
READ MORE
Via FrostClick » Visit Blog
» 0 COMMENTS
natalieee on 07/31/2012 at 04:34PM
And here we go again! Some sweet sounds from one amazing DJ. Check it out and let us know what you think!
...
Intent on recreating an aesthetic pioneered by the 80s, Mexico-based musician Fhernando brings back the funk in Last Days of Disco.
The young DJ is not a stranger to the music scene. Since his teenage years, Fhernando or Fernando Ramires Rios has been composing music and has already released several EPs and singles. His most recent album, Sweet Addiction produced a lot of buzz on music websites.
Featuring 12 tracks of musical bliss, Last Days of Disco will transport you into an era of upbeat yet soothing melodies.
For more on the album (and to discover more) make sure to visit FrostClick.
Via FrostClick » Visit Blog
» 0 COMMENTS
natalieee on 03/30/2012 at 11:00AM
We just can't get enough of Carsie Blanton's sweet music. Her new album, Idiot Heart is like a tasteful dessert that melts in your mouth.
The Philadelphia-based singer/songwriter flawlessly blends country and pop music in this ten-track release. Compared to her first album Buoy, Idiot Heart offers a more upbeat vibe.
Blanton's passion and conviction to her music shines through in this collection. Smoke Alarm immediately charms the listener with funky guitar strings. Her soulful voice is a perfect contrast to the upbeat rhythm.
Idiot Heart hooks the listeners with an honest, innocent and raw confession on love. Blanton lays claim to emotional wounds and regrets, turning them into bittersweet melodies.
All in all, Carsie Blanton has crafted a rock-solid album that's not afraid to touch a softer spot.
Via FrostClick » Visit Blog
» 0 COMMENTS
natalieee on 01/16/2012 at 10:50PM
As one of the most recent of FrostClick/FrostWire promotions, Baiyu's Fan Fair has reached nearly 140,000 downloads in only three weeks; and the numbers are only getting stronger. So how about an electrifying mix of hip-hop beats, synths, gorgeous melodies, powerful lyrics, and piercing vocals from this more than just amazing up-and-coming singer songwriter?
Fan Fair is truly a treat and as explained by the artist it is "really for you... the one that's stuck by me through thick and thin, and told me that I could do anything I set my heart out to do. You're the one that pushed me to create, to be inspired and to be inspiring. Therefore, my thank you comes in the form of song, and these songs are made for your pure, unadulterated enjoyment."
Via FrostClick » Visit Blog
» 0 COMMENTS
kademlia on 01/04/2012 at 04:00PM
Yes! The time has finally come. It was a thrilling ride all throughout 2011; a ride that led us to discover some truly amazing artists whose music made our mornings worth getting up to and turned each evening into one unforgettable party!
Today we want to celebrate all that talent and over 2.3 Million Free and Legal Downloads our promotions generated only during 2011.
We proudly present to you the Second official FrostClick/FrostWire mixtape. And just as before, all of the music in this compilation is available as a free download under Creative Commons. So get yours now and open your ears to some new great quality music!

READ MORE
Via FrostClick » Visit Blog
» 0 COMMENTS