About Free Music Archive
dvd on 01/08/2013 at 10:00AM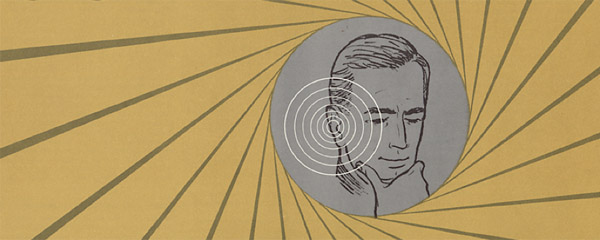 Hey! I'm David - former FMA librarian, admin, and thing-doer. I spent a lot of time this year hunting the virtual stack for lost gems and Creative Commons treasures, and I come to you now with my Top 10 Albums to hit the Free Music Archive in 2012. They're presented below in alphabetical order... enjoy the tunes, and here's to another couple years of free sonic goodness at the FMA!
As a sucker for all things Krautrock, this Creative-Commons licensed demo from Finnish psych-rockers Hisko Detria hit all the right buttons for me. Long cuts of interstellar guitar/keyboard explorations, delay-laden vocal outbursts, and a steady rhythm section from a group that doesn't shy away from its influences. Looking forward to hearing them build on this sound in 2013!
---
If you haven't been keeping up with The Howie Tapes pseudo-label here at the FMA, then you're missing out on some of the, er... freshest archival recordings on the net. David Mitchell, son of famed Hammered Dulcimer player Howie Mitchell, has been methodically digitizing and releasing his father's recordings - so far dating all the way back to this unreleased 1958 tape. They're all excellent!
---
2012 saw a real uptick in activity from New Weird Australia here on the FMA, including the introduction of their brand new netlabel Wood & Wire, focusing on experimental Australian music. They've been releasing excellent sounds from new and old artists alike with startling regularity, but this one from Ben Byrne and Ivan Lisyak's Machine Death project really takes the cake. Soul-crushing and sublime, there is a subtlety to their method that has me listening again and again.
---
WFMU
contributed an amazing amount of live sessions to the archive this year, not to mention recordings from
SXSW
and
Primavera Sound
. Meg Baird's appearance on Jeffrey Davison's Shrunken Planet program was one of my favorites and helped keep my morning email routine zen for a number of months. 
---
list of records
in their upstate New York location since 2005. Their final contribution to the NATCH series is a doozy, featuring UK folk legend Michael Chapman playing out-there oldtime/string ballads with a venerable cast of contemporary freeform musicians, including: Steve Gunn, Marc Orleans, Nathan Bowles, and Jimy SeiTang. I heard there's a NATCH 8 out there featuring Loren Connors & Bill Orcutt -- hopefully it will surface in 2013!
---
Monroeville Music Center
. Re-released as a DVD by
Crash Symbols
early this year, check out this
clip
of aluminium rods marching to the beat.
---
The Nellie 
got a lot of play at house parties this year in those liminal sonic spaces when the host gets tired of searching for indie dance hits on Spotify and the Youtube DJs have yet to be thoroughly emboldened by their drinking to disrupt what little flow the soundtrack had to party all night with the FM hit parade. In those moments, when most are in the kitchen considering their next drink, I steal away to the laptop and fire up the school-yard freshness that is the NSJ Crew (pretty much the same folks who did
Hot Cheetos & Takis
) and wait for the jaws to drop.
---