About Free Music Archive
dvd on 08/28/2012 at 01:00PM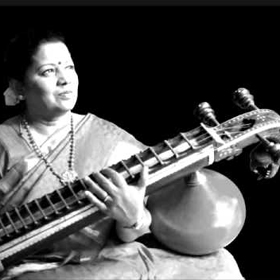 Inspired by yesterday's well-received #FMAmp3 post featuring Balinese Peliatan Gamelan, we've decided to continue highlighting some of the great international music hidden at the depths of the archive for the rest of the week.
Veena Kinhal is a sixth-generation vainika and daughter/disciple of famous Veena guru and musicologist Mysore L Raja Rao. She began her vocal and veena training with her father at the age of five and since moving to California in 1979 has continued to contribute to the carnatic classical tradition.
In this excellent public domain recording she pays tribute to her father, playing one of his original compositions. If this strikes your fancy, be sure to check out this 1930s recording we have of her father and uncle playing together here.