About Free Music Archive
FMAmp3 on 04/17/2012 at 03:00PM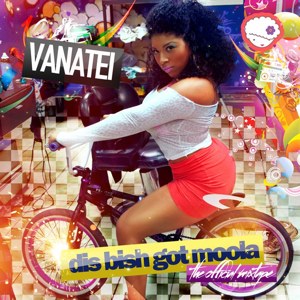 Vanatei grew up in a musically driven Newark household, studied fashion, and joined forces with fellow New Jersey female rapper Semi on this track, "Bitch Yout Ain't A Barbie". 
She was featured by FrostWire, surpassing 100,000 downloads, and "Bitch Yout Ain't A Barbie" made Side A of FrostWire's massive Creative Commons Mixtape.
Vanatei also distributes her music videos for free online. There's some debate on YouTube whether "Bitch You Ain't A Barbie" is a jab at Nicki Minaj, or at people who try to imitate the pop star's style rather than stay true to their own vision.
Check out the video for this song after the jump and let us know what you think!