About Free Music Archive
dvd on 08/30/2012 at 04:30PM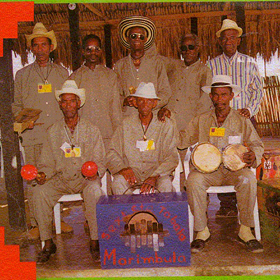 Today we've got some cross-cultural Afro-Colombian Carribean music to whet your international apetite. Sexteto Tabalá de Pelenque plays  a mix of Cuban song and Colombian rhythms like Cumbia, Bullerengue, Porro, and Balie Cantao.
Natives of San Basilio de Pelenque in Colombia, the group began taking traditional Cuban Sexteto rhythms of the 20s & 30s and mixing them with local flavors. In 2005 the town was declared a masterpiece of oral and intangible heritage of humanity by UNESCO for its unique Afro-Colombian creole language and culture.
This recording comes from a live session they played at WFMU in 2011 on the Transpacific Sound Paradise Program.