About Free Music Archive
dvd on 05/24/2012 at 06:59AM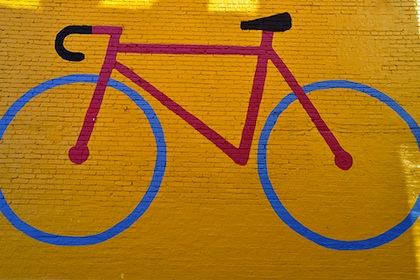 In honor of National Bike Month, today's MP3 of the Day is a cosmic voyage down the bicycle lane. 
Improvisational duo Honey Trappists split the difference between Yonkers, New York and Washington DC. Their release Rough Jazz: Vol 1 features a nice array of experimental guitar work, and the opener A Bicycle Ride Through the Nation's Capitol (Lokin' Out) evokes the uncanny experience of biking through DC as monuments, lobbyists, and segway tours rush by. 
Honey Trappists half John Badger has a growing collection of material on the FMA released under his own John Badger Farms label, including two albums with The Moustache Riders of Doom.