About Free Music Archive
ange on 01/23/2013 at 01:15PM
Good news, mix-makers! The Free Music Archive is delighted to announce that we've partnered with 8Tracks to make our library available through their lovely mix-making and sharing tools. The basic idea of 8Tracks is making simple and sharable online mixes with at least 8 tracks. Here's a peak at what that looks like: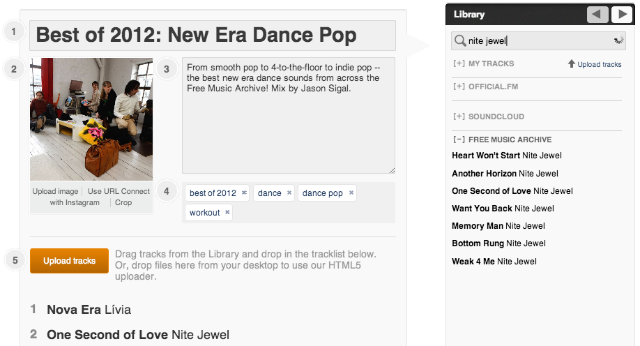 How better to celebrate the merging of two awesome music websites than with a mix tape exchange? We shared mixes featuring our favorite Punk Hooks and New Era Dance Pop. In exchange, 8Tracks has made us a mix of hidden indie rock gems. 
Enjoy this mix, and head over to make your own sometime at 8tracks.com.