You came this way:
Home
>
ccCommunity
>
Blog
>
Detaching Realities with Jared C. Balogh
ccCommunity : Creative Commons music from around the world wide web, selected by our independent curatorial crew
About ccCommunity
jason on 02/10/2012 at 04:22PM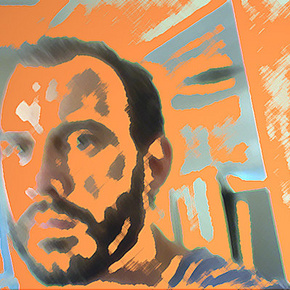 It was around this time last year that suRRism-Phonoethics introduced us to Detatching Realities Vol. 1 by Jared C. Balogh. The multimedia artist from Bethlehem Pennsylvania has since unleashed an outpouring of new music. His hyperactive-yet-focused release schedule mirrors the frenetic energy of his music; there is a lot happening in any given Balogh composition, but also a fantastic sense of minimalism. Balogh has worked with some of the world's finest netlabels, including Portugal's long-running Enough Records and Moscow's 45 RPM Records. Already this year, Lee Rosevere's Happy Puppy released the wonderfully organic-yet-synthetic Rhythms Of Life, and Headphonica introduced us to Detatching Realities Vol. 2.
Balogh only began releasing music under his own name in spring 2010. But Trans Atlantic Rage, a "extreme audio surrealism" project that finds Balogh performing under the name Shadow Entity Wizard alongside his wife Echo Tranquility, dates back to 1997. All told, Jared Christopher Balogh's creative force is behind an estimated 175 releases. In addition, Balogh operates Altered State Reflections, a recording studio which begat a CD-R label, and soon also took the form of a netlabel to showcase music, videos and artwork.
I interviewed Jared C. Balogh via email to learn more about his sonic evolution, his approach to distribution, and his range of influences; they include everything from Hall and Oats to Hatebreed (which I never would've guessed!) alongside Captain Beefheart and Frank Zappa (which I might have guessed), and labels like Cuneiform, Ipecac and Tzadik.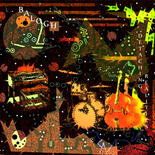 "FMA: I've heard that you're from Bethlehem PA, but on your facebook profile you list that you're from Finland. Are you originally from Finland? 
JCB: I do not live in Finland.  I am from and live in Bethlehem, PA.  Every once and awhile I mess with my facebook profile.  I recently changed it from living in the Bahamas. 
Who are some of your influences?
My musical influences have to be my friends who I have been in bands with, and all the free artists I have collaborated with throughout the years. Also artists like The Melvins, John Zorn, Mozart, Charles Mingus, Slayer, Soundgarden, Ween, Isis, Mogwai, Mike Patton, Nevermore, Hall and Oates, The Beach Boys, Hatebreed, Captain Beefheart, Johnny Cash, Nirvana, Polvo, Frank Zappa, Kyuss, P.J. Harvey, Fantomas, Miles Davis, Buckethead, anything from Ipecac Records, Cuneiform Records and Tzadik Records to name a few.
What do you use to compose and record?
I use a midi controller, virtual instrument, recording, composing and editing software and equipment for my computer.  I use or have used recording device to capture music such as a 24 track digital recorder, a hand held mp3 recorder, video camera, portable digital 8-track recorder, a 8 track cassette recorder and a desktop cassette recorder.
How long have you been doing Altered State Reflections? I hear that it started as a physical label -- what format(s) and why the transition to netlabel?
Altered State Reflections started in 2003 after I came back from attending the Conservatory of Recordings Arts and Sciences in Arizona.  Originally, Altered State Reflections was the name of the recording studio I had in the basement of my home.  Then in 2006, I added a non-profit record label to promote my audio project Trans Atlantic Rage. I began to send and trade limited edition handmade Trans Atlantic Rage cd-r's to distributors, musicians and artists. The concept continually evolved into adding a multimedia outlet not only for my own my music, videos and artwork but also to showcase the work of other artists.
Altered State Reflections is predicated on the experimental and has no genre restrictions. It presents a great wealth of original diversity and has releases from artists from around the world.  Currently, Altered State Reflections occasionally releases limited edition physical releases due to the fact of time and budget restrictions and has transitioned into mainly releasing music as free downloads. Altered State Reflections can be found on blogspot, facebook, and myspace (myspace site not updated anymore).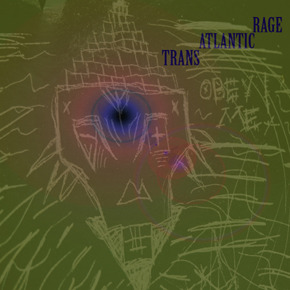 Since its conception, Altered State Reflections has only been a back burner hobby of mine. Most of my focus is consumed by playing music, composing music, creating art and making music videos.  Ideally, I would like to just continue evolving Altered State Reflections as opportunities come my way and eventually start a record label division where physical releases can be sold while keeping the non-profit net/record label and multimedia aspect of it too.
Artists on Altered State Reflections: Trans Atlantic Rage, Jared C. Balogh, Hot Pocket Dingleberry Disease, Bad Night Moon Shadow, Muzzy/Maker, Meeting Of The Minds, The Rebuilt, Soneduster, A.M. Lowlights, Big Pean', Ernesto Bohorquez, Animal Machine, Cabrini Green, Lezet, Consistency Nature, Pollux, Topi Reta, Charles Rice Goff III, Tooth_Eye, Jukka-Pekka Kervinen, Gossamer, Ethnomite Pux, Subversive Intentions, Elizabeth Veldon, The Merricks, Brideburger, Protecious, Buttercup Insurgent, Jason Kavanagh, Halluciphile, Playing With Nuns, Peckerhead, D.J. Light Morder, Auxomaux, Vziel Projet, Richard Wilmer, Corroded Master, Chris Navatier, Koobaatoo Asparagus, Blueprint For Destruction, Society's Blood, Gazul, Naserine Machine, The Auroral Subconscious, Armenia, Kev-Rockski, Nerd Table, Semi-Automatic Gutter Whore plus many more. 
Why did you start Balogh as a separate project from Trans Atlantic Rage?
It was to mainly challenge myself to different styles/principles of writing.  Trans Atlantic Rage first came to be in the mid to late 1990's as a concept of these little weird interludes or short songs I put in between songs of my one audio project Bad Night Moon Shadow.  Bad Night Moon Shadow is a surreal and abstract experimental, folk, grunge rock audio project where my wife and I play and write songs together. The name Bad Night Moon Shadow derives from the opposite wording of the Beatles song "Good Day Sunshine". In 2006, I pretty much put Bad Night Moon Shadow on a long term hiatus to focus on Trans Atlantic Rage.
Again, with Trans Atlantic Rage audio project I started it with my wife.  In Trans Atlantic Rage I go by the name "Shadow Entity Wizard" and she goes by the name "Echo Tranquility".  The main concept with Trans Atlantic Rage is to present extreme audio surrealism and abstraction with heavy processing, manipulation, effects and editing usage of any musical genre that has practically no restrictions. A theme of a music is quantum reality. To put the listener out of his or her comfort zone of what music is, is the main intent of Trans Atlantic Rage, and I always describe it as "an experimentation of the experimental".
After a few years of working with Trans Atlantic Rage along with other side projects, I started to get the urge to go in another direction and began working on another concept. So in the spring of 2010, I began to juggle ideas of creating another audio project to counter Trans Atlantic Rage.  In July of 2010, I created "Balogh".  Balogh is my last name and it is pronounced "Bay-log".
With Balogh, I wanted to create an audio project with polar opposite principles of Trans Atlantic Rage.  Where instead of heavy editing, processing, manipulation and effect usage I am creating in a more natural and traditional way. I strictly focus on writing albums in notation on compositional programs (i.e. Detaching Realities, Chaotic-Life-Fin, Irrelevant Future, Rhythms Of Life, Revitalized Eyes) and creating unplanned first-take only improv recordings with live instruments (i.e.: I.mprov N.oise G.uitar and Pure Channeled Expression's series).
Both projects have similarities as in being experimental and creating in any genre but the principles of that make them different is how they are created. Recently, I did self collaborations between Trans Atlantic Rage and Balogh albums such as "i::::soul::::ate Vol. 1 and 2" and a few songs for compilations. To date, between Trans Atlantic Rage and Balogh audio projects releases have totaled around 175 that include release formats as free download, donation downloads, cd-r, cassette, dvd-r, and video.
Future plans for both projects are pretty much the way they are now where Trans Atlantic Rage is a secondary focus to the Balogh project.  One of main goals wanting to be reached with the Balogh audio project is to start getting the compositional works of albums like "Rhythms Of Life", "Chaotic-Life-Fin", "Revitalized Eyes", "Detaching Realities", "Catchy Pop Left", "Between Equinox" (in the process of being released) played live or to collaborate with musicians to create music to play live. 
/// For more information ///
Altered State Of Mine (www.alteredstateofmine.net) = Jared C. Balogh's online HQ 
Altered State Reflections blogspot + youtube
FMA selections from Balogh + Trans Atlantic Rage including the albums embedded below: