You came this way:
Home
>
ccCommunity
>
Blog
>
Best of 2012: Nice Cover, Great Music
ccCommunity : Creative Commons music from around the world wide web, selected by our independent curatorial crew
About ccCommunity
pluspunkt on 01/04/2013 at 07:00AM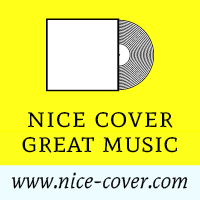 My name is Moritz Grünke. I am an artist based in Berlin, working with riso printing and design. I am very into artzines, which is why I write a blog about self-publishing artists, and I am one half of the small press called Gloria Glitzer (with Franiska Brandt). I also support the Free Music Archive as a community curator.
Nice Cover is my collection of great sounds and beautiful cover artworks that I really enjoy. It's a blog dedicated to free music, mostly under Creative Commons, and I also encourage supporting the artists via flattr, donations, purchases and other means.
Favorite Creative Commons Albums of 2012:
Favorite Creative Commons Tracks of 2012: