You came this way:
Home
>
Blog
FMA Blog
Recent FMA Blog Posts
This is a feed of featured blog posts from FMA users. Blog on, bloggers!
FMA Blog
jason on 02/15/2010 at 07:00PM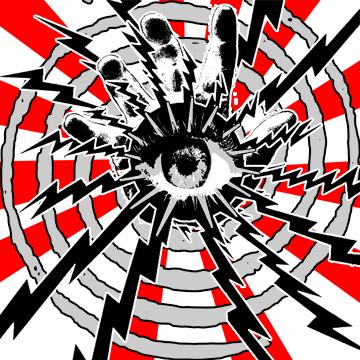 John Henry and Heather of the great Los Angeles band Static Static are in serious legal trouble in Prescott, Arizona, and are facing 5-15 years in prison. Though I don't know all the details about what has happened, I know they have a lot of great things to contribute to society, and they don't deserve to be locked out of it. They go before a judge tomorrow and their friends are trying to raise money so that they can both have proper legal representation.
I wrote more about Static Static (and the artist Keenan Keller, whose Static Static artwork appears in this post) here, when they played live at WFMU on my radio show Talk's Cheap.
Miss Pussycat, a friend of Static Static from their New Orleans days, writes
I have known John and Heather for over ten years. Heather has been on tour with us to sell merch, Static Static has rocked the Spellcaster many times and I love them both and know they have lots of other friends that love them and would want to help out. Lesley, the drummer for Static Static has a Paypal account to direct donations for a lawyer.

Send paypal donations to: [email protected]
More info and updates on Static Static's myspace.
» 0 COMMENTS
PK on 02/15/2010 at 11:36AM

Description:
It's the year 2999, and what you see above is your future.   What exactly is going on?  Your job is to soundtrack the above painting by celebrated futurist David Schleinkofer and write a short description of your vision.
This open competition is for a spot on a big upcoming Peppermill release, the chosen piece will be featured alongside many of the most talented forward-thinking electronic musicians around.  Their works will be interpreted by illustrators while you'll be doing the exact opposite. 
What we're putting together is a futuristic dance album, as the title is a play on the phrase "dance like it's 1999".  However this doesn't have to sound like anything humans currently groove to, in fact we encourage you to paint way, way outside the lines.
Bass is necessary though.  Deep, deep sub bass.  This collection is going to feature songs using a very full range of frequencies, and experimentation with the lower end of the spectrum is a must.
When completed it'll be freely downloadable under a Creative Commons license, as all our releases are, which means people are encouraged to share the music but aren't allowed to alter it in any way or use it for commercial purposes without your consent.
Guidelines:
- interpret the painting above
- the result should be ready to be played on dancefloors 989 years from now
- use a rich range of frequencies including sub-bass
- the title should be fairly descriptive, as the painting and the song are to be a combo
- include a paragraph-long summary of your vision
- for a bigger version of the painting visit the project page at Peppermill.
Submit your track:
The deadline is April the 18th.  You can enter more than one, although only one entry will be chosen for this release, however if the submissions warrant it we'd consider putting them out separately. And when you're finished you can submit your track right here.
So you have roughly 2 months to create your 30th-century masterpiece.  If you have any questions don't hesitate to contact us.   Good luck!
Via Peppermill Records » Visit Blog
» 0 COMMENTS
Irene_Rible on 02/14/2010 at 11:32AM
Edith Frost has always been a mainstay in my listening habits.  She makes perfect music for life's many in-between moments, those vague moments more frequent and enduring than all the highs and lows ever will be.  They're dreamy, nostalgic, bittersweet songs I can listen to in quiet moments of being neither here nor there, looking out bus windows, waiting in train stations, or singing along to in the car. 
While playing this on a date one day my blissful reverence for Edith Frost was disturbed forever.  I was unsuspectingly humming along to my new CD when the charmer exclaimed, "Turn this off!"  With a tone to make Eve Ensler weep he continued, "This is, like, vagina music."  But it was all too true.  Edith Frost explores such popular themes in the vagina music canon such as getting screwed over by a dude, song after song after song.
Ever since that day I've fantasized about the kitschy hipster record store of my dreams, where records would not be categorized by their comparatively irrelevant musical associations, but distilled to their essential Freudian core.  Of course, the majority of my store would be dedicated to the mother vagina Joni Mitchell, as well as her plentiful singer-songwriter offspring of both mainstream and freak-folk scenes.  Large swaths of token male vaginas from the Saddle Creek label would be thrown in for good measure.  Customers looking for metal both old and nu and the majority of all rock subcultures would be directed to my competitor, the Hairy Scrotum Record Barn, located on the other side of the McSweeney's.
Nurse your wounds (or plot your revenge!) this V-day with some of my favorite ladies on the FMA.
READ MORE
» 2 COMMENTS
Continuing Creative Commons' guest curation series at the Free Music Archive is Machtdose, a German podcaster with an incredible ear for CC-licensed music. A feature in Phlow Magazine gives some welcome background on the Machtdose team, framing the influences - musically and otherwise - at work in their mix. From Machtdose:





The Machtdose team is honored to be invited to the Creative Commons curation project at the Free Music Archive.

We discovered the wonderful world of netaudio and netlabels some years ago. From the start we were fond of the idea of freely distributed music and how Creative Commons gave license models for it. Since 2005 we have done a monthly podcast, presenting our favorite tracks from netlabels all over the world. The netlabel scene is so rich in terms of sounds, styles and personalities that we're always coming back for more..

Our selection highlights some of the true gems we found over the last years. We recommend not only the single tracks but especially the full albums where we have taken them from - they are all worth a full listening. Enjoy!
READ MORE
Via Creative Commons » Visit Blog
» 4 COMMENTS
mwalker on 02/11/2010 at 04:14PM
This Valentine's Day evening, a handful of our world's most soulful guitarists will gather at ISSUE Project Room to pay loving tribute to the great Jack Rose, who passed away in December at the much too young age of 38. The lineup, comprised of those friends whom he inspired and who inspired him, includes the Black Twig Pickers (the group featured on Jack's most recent album), Pelt (with whom Jack played on and off again from '95 until his death), Steve Gunn, Tom Carter, Marcia Bassett, Michael Chapman, and Glenn Jones.

I have compiled a mix from the ever-astounding well of riches that is the FMA, featuring musicians set to take part in Sunday's celebration of Jack Rose's incredible music. The mix traverses equal territory in the lands of drone and Takoma-style virtuosity, both worlds in which Jack established a voice of deeply-felt originality and undeniable importance.  The last work in the mix features Mr. Rose himself, performing live with Peter Walker -- a long-established member of a short lineage of finger-picking legends whose ranks Jack has undoubtedly joined.
Via ISSUE Project Room » Visit Blog
» 1 COMMENTS
lizb on 02/11/2010 at 08:45AM
I just found some awesome hip-hop by midwestern rapper Coolzey here on the FMA. WFMU's own Billy Jam has dropped quite a few Coolzey tracks on his excellent hip-hop show "Put the Needle on the Record," and even interviewed my new favorite Iowan rapper on the radio last week (archive here).
Check out Coolzey's 2007 EP "The He Did," a great listen through and through. Good humor, good beats. I'm a fan of "French Fries and Ice Cream," partially for the subject matter, and partially because it sounds like Coolzey rapped the whole song with a stuffed up nose.
The rapping Iowan heads to Texas and Wisconsin late Feb-late March, and I recommend checking out some of his music videos, from the low-fi "He Did" to the newer cut for "Look" (a song off of his new album, The Honey, released on Public School Records).
» 2 COMMENTS
JoeMc on 02/10/2010 at 02:00PM
Last year on a short trip to London, I had the good fortune of catching a gig by the duo Brethren of the Free Spirit, a collaboration between guitarist James Blackshaw and lutenist Jozef Van Wissem. As I listened to the players interact, I remember feeling that the music was somehow modern and ancient at the same time. Shades of art music, classical music, and folk music colored what I heard, but none of those terms adequately described the hypnotic, gauzy yet focused sounds coming from the stage. James Blackshaw's circular guitar playing anchored the duo, but what really got to me was that lute player, whose brightly plucked instrument added something almost spiritual to the music.
That was my introduction to Jozef Van Wissem, the lutenist whose records under his own name are among the most satisfying acoustic records around. His record on Important from last year, It Is All That Is Made, is a sublime piece of work that I can't seem to get tired of. I soon found out that the prolific gentleman has been recording since 2000, and he has made a bunch of records. Listen below to a track from his 2008 album, A priori. It's a beautiful track that captures a lot of what is special about his sound. And, if you like this track, the whole album can be downloaded from the FMA for free here.
READ MORE
Via WFMU » Visit Blog
» 2 COMMENTS
jason on 02/10/2010 at 01:51AM

As their Octopus logo implies, Human Workshop has many tentacles. They are at once a commercial CD label, a free netlabel, an E-Zine, and a sound design company. Based out of the Netherlands but with core crew members also living in Germany and the UK, HWS is a team of sound designers, music producers, web developers, and composers operating in a range of electronic and organic sound.

On the one hand, HWS has done original sound design and production for companies like Nike and the BBC, and their site offers a mix of quality stock music for commercial companies. On the other hand (the left one), Human Workshop offer gigabytes worth of their catalog for free under Creative Commons licenses. This allows noncommercial producers to make creative interpretations of HWS releases and encourages other promotional use. On yet another hand (or octopus tentacle), HWS keeps an E-Zine for fellow producers, sound designers, musicians, and "intellectual gangsters" -- like Free VST Plug-Ins and a nice article about the FMA.
Just as the collective's octopus-style approach is enabled by the Internet era, their music is also product of these digital times. As Durk aka ThorLtd writes, "in my music I use sound design as an instrument"(source)

Some HWS artists incorporate elements of plunderphonics into their compositional approach, and use their freely distributed net-releases to showcase their DJ skills. For example, Daan Hendriks specializes in video game music, but listen to his live set at the Jetto Festival and it's clear that he's a skilled sculpter of sound.

The title of "Akira vs. Konono" may sound like a mashup, but rather serves to acknowledge sonic inspiration as the distorted likembe sample is used to paint an entirely different song. This is DJ-ing as an art -- digital sound used to express a new sonic idea that could not be created from scratch.
READ MORE
» 1 COMMENTS
With all our Blip Festival uploads, we nearly missed noticing the arrival of Da! Heard it Records to the FMA. Having already been around for a few years, focusing on "Toyz-Pop, Electro Trash, Chiptune, Breakcore and Electro Punk among others, with a heavy leaning towards 8-bit music and pixel/net art."
Artists include the aforementioned Computer Truck, Goto80, Eat Rabbit, and Tom Woxom, but one of my personal favorites on the label have to be elechiptro-punks Ben Et Béné. The french duo, active since 2003, has many free releases scattered throughout the net (check out this rad remix of document1 by Lo-bat).
As far as their FMA release goes, check out Brest, from their Trip to Trip ep, and see you guys next week!
Via True Chip Till Death » Visit Blog
» 2 COMMENTS
pushbinlou on 02/08/2010 at 10:27PM
So are you down with some electro party music from France?  In my search for some on FMA I chanced upon these great tracks from Computer Truck (Julien Daigremont) which perfectly fit the bill. 
Rock the Boulevard, Reach the Bourgeois is Computer Truck's first full length which was released in 2006 by Da! Heard It Records and offered up here on the good old FMA.  This is a great release full of sweet lo-fi electro rave-ups with a touch of noise here and there.  Check out "Complimenti" and enjoy.
» 0 COMMENTS