You came this way:
Home
>
Blog
FMA Blog
Recent FMA Blog Posts
This is a feed of featured blog posts from FMA users. Blog on, bloggers!
FMA Blog
jason on 05/17/2010 at 12:00PM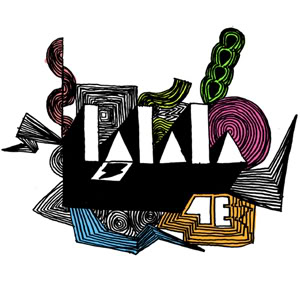 While researching northern mexico gangster folk music, PK (of Peppermill Records) discovered this amazing netlabel, lalala4e, and I'm so glad he passed the URL along. Their website is mindblowing -- used to be totally different with tumbling cartoon characters and lightning, but still with plenty of fireworks, check it out.
The label isn't so much "gangster folk", more along the lines of retro-futurist party music with a bit of folk, chip, electro, funk and field recordings finding their way into the mix. You can get a sense from their first compilation, This Is the New Yeah!, a future-themed collection released on New Year's Eve 2009, after the jump.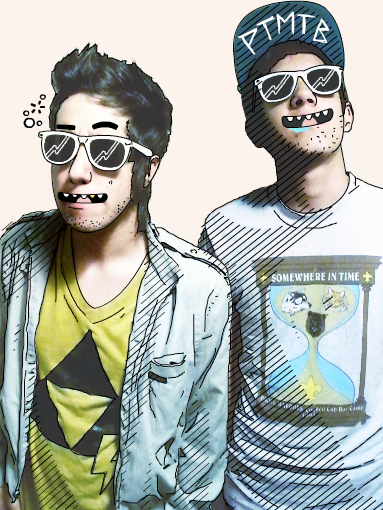 Among my favorites are Desolate's experimental "imge economy to the future" groove, Error.Error's pummeling lo-bit "Kill Kill Kill", and Quiero Ser Bonita's bilingual abstract rock. And the absolute jam comes from Prepare to Meet Thy Broom!, two teenage brothers from Juarez Mexico...take a listen to "High like it's 1989" (off the comp) and one more track off their 1989 EP (also released on lalala4e).
Lalala4e has fresh new releases on the way later this year(/yeah!), so keep an ear out on their blog | myspace | homepage!
READ MORE
» 0 COMMENTS
andrewcsmith on 05/16/2010 at 11:42PM
"This moment is the reason that I write programs to write my music." The composer Nick Didkovsky said this one evening, right before he hit a button and his computer spit out a thirty-second, fully-notated composition. Naturally, it was mostly pretty bad and he rejected about all but four measures, and even that bit needed some tuning up. That little segment of music, though, was pretty remarkably weird, which somehow makes it all worthwhile.
The ensemble loadbang performs some of Didkovsky's very, very short algorithmic compositions, with aphoristic texts by Charles O'Meara like "If you look over your shoulder and you see clouds, you are a giant," or "Sweat like a pig, smell like a sow," or "Scream for help in the forest and the monkeys will only laugh." (Many of these are at their site). Loadbang plays these deadpan, solemnly reading each text before playing the piece.
Unlike many of Didkovsky's pieces where the computer's advice is mixed freely with his own inclinations, every note of these pieces is entirely computer-composed. His software JMSL, which uses the Java programming language, takes parameters like "harmonic complexity" and many others to determine the outcome of a piece. The best part is that if it's totally unlikable, all you have to do is hit a button and you get another.
Loadbang will perform some of these pieces (and others, by John Cage, Quinn Collins, and members of the ensemble) this Thursday at The Tank, on 354 W. 45th St. in Manhattan. Tickets are $5 for students and $10 for everyone else.
Via ISSUE Project Room » Visit Blog
» 0 COMMENTS
macedonia on 05/15/2010 at 10:34AM
You know why I like Vosotros?  Because it's a record label that doesn't really feel like one.  Their imprint is more of this open-ended philosophy towards music.  They release and champion what they like and one project doesn't necessarily have anything to do with the next.  Sometimes songs lie next to each other on the same EP that are as different as night and day, the only connecting factor being the circumstances that brought a particular collection of musicians together.  That and the fact that Vosotros believes in the music they want to expose others to, and that alone makes their releases intriguing.
The Rhoda EP is a great example, consisting of five songs that were each released on a weekly basis until the EP was complete.  Spaced-out Brazilian numbers peacefully coexist with experiments in dubstep and even prog-rock/gospel fusion.  Week one resulted in a lush folk song entitled "New Farmer," featuring the always engaging vocals of Mia Doi Todd.  The accomplished team of musicians behind her include Miguel-Atwood Ferguson on viola (who was partially responsible for the Suite For Ma Dukes in J Dilla's honor), Rob Hardt on flutes, and Nat Mcintosh making his presence felt on the tuba.  Gabe Noel is the gentleman you can thank for writing, mixing, programming, and recording the tune.
Now that you know all of that, push play and enjoy the next three and a half minutes of aural tranquility...
Via WFMU » Visit Blog
» 0 COMMENTS
katya-oddio on 05/14/2010 at 06:15PM
Australian label Patterns Community Sound Centre may not have a website any longer, but they have left a legacy through their recordings. This debut EP by Lagos Disco Machine is testimony. With thumb pianos, effects, and found sounds, the WARM ORANGE EP entertains your ears and brain with organic and electronic sound layers. Lagos Disco Machine is a misleading name, as only one selection is a dance track. In face, track three, "Lord Pear," sounds more like a tribal field recording. For clocking in at about 20 minutes, this EP takes your ears all over the place and back again. Enjoy it here at the FMA.

Via Oddio Overplay » Visit Blog
» 0 COMMENTS
jason on 05/14/2010 at 01:00PM
GB pka Gâteaux Blasters is the duo of Olmo (aka Uiutna) and Elia (aka Exteenager), from Geneva, Switzerland. GB is part of a collective of Swiss experimental/electronic/gurgley-folkpop artists, centered around the Das Andere Selbst and Zonoff netlabels, and the Wildrfid label. They describe their approach as "impro-ritual music" with "attitude (and sounds!) from lo-fi galaxies". What does that mean? Take a listen to their live set from Talk's Cheap, an extended meditative jam, to get a sense of what we're talkin about...
I first heard of GB through their slammin' Olympo 12'', the debut release from the Wildrfid label which turned out to be one of my favorite WFMU new bin discoveries last year. Browsing the Internet for more, I discovered Das Andere Selbst (German for "The Other Self"). This handcrafted Creative Commons netlabel is home to "Music from the Bedroom Allstars" like h., Anita, Mela Zeta, Donald Suck, Scappare di Casa and many more -- artists who converged on Switzerland from Italy, France, Germany to join forces with likeminded sonic travelers.
Following their live performance, GB did a DJ a set featuring music from a few of these artists. The set included a track by the mysterious Marshall Reptilos, a pal of the Sun City Girls who allegedly hordes tapes upon tapes of his own mindblowing recordings that have never been properly issued. You can check out the full DJ set here, and download a few of the tracks from the FMA (below).
Elia and Olmo also left me with The Wild Tape, a cassette artifact from Zonoff's Wild Party that went down in 2006. Listening to the tape, it's not exactly what I would call "Wild", but it is very good, ranging from mellow electronics to bizzarely danceable glitch, to heartbreaking folk tunes like this song by the artist "Amy" out of the UK. You can listen to the whole tape here.
For more sounds from the Bedroom Allstars check out LizB's feature from a couple months back, the Das Andere Selbst FMA page, dasandereselbst.org, zonoff.net, and wildrfid.net
Via WFMU » Visit Blog
» 0 COMMENTS
mwalker on 05/14/2010 at 09:30AM
Last Wednesday, stalwart free improv veteran Wally Shoup made a cross-country trip from Seattle to Brooklyn to preside over a more or less perfect session with New York's finest: trumpeter Nate Wooley (certainly no stranger to the FMA), percussionist Andrew Drury, and bassist Reuben Radding. Shoup's playing is both arrestingly visceral and disarmingly vulnerable. While more than capable of both long, intricate phrasing and complex barrages of explosive skronk, he is at his most impactful when honing his energies on a single note. Obsessively holding a pitch across an array of timbral transformations, Shoup wrenches out every last drop of emotional resonance from a tone as if squeezing out a densely-filled sponge.

The quartet operates at a rare level of intuitive communication, shifting from frenetic chaos to hard-swinging rompage to doleful lyricism – all executed with a remarkable complexity of interaction and singularity of consciousness. The most striking moment, however, comes in the last five minutes as Wooley and Radding simultaneously establish a unified drone – erecting a soft but impenetrable, unwavering band of unified vibrations against which Drury and Shoup launch a transcendent assault of staggering depth before being absorbed, themselves, into the singular beam of sound.
Via ISSUE Project Room » Visit Blog
» 0 COMMENTS
JoeMc on 05/13/2010 at 01:00PM
Ever seen Carol Reed's 1949 thriller The Third Man? This is the film that takes place in a shadowy, dank and dangerous post-war Vienna, and climaxes with a famous speech by the slippery, silvery-tongued fascist/opportunist Harry Lime, played by Orson Welles:
In Italy, for thirty years under the Borgias, they had warfare, terror, murder, and bloodshed, but they produced Michelangelo, Leonardo da Vinci, and the Renaissance. In Switzerland, they had brotherly love, they had six thousand years of democracy and peace, and what did that produce? The cuckoo clock.

You may also remember The Third Man's famous score, which was composed and played on the zither by Anton Karas, an unknown musician that director Reed discovered playing in a wine garden. Karas' oddly jaunty title theme plays ironically against the darker-than-dark themes of the film, and it became one of the biggest hits of 1949. You can hear it in your head right now, can't you?

Well, now imagine that The Third Man took place not in the doomy depths of Vienna at night, but instead on a sunny beach in Mexico. Harry Lime's speech isn't delivered on a dilapidated ferris wheel, but in a tijuana taxi, and the house band has umbrellas in their drinks and doesn't even know what a zither is. Got that?

I now give you Rat City Brass.
READ MORE
» 2 COMMENTS
lizb on 05/13/2010 at 10:30AM
Alongside her husband Peter, the sound collage artist Listen With Sarah created the Womb record label to publish her own releases a few years ago. The label released albums by the likes Ergo Phizmiz and Codex Machine, as well, but eventually Peter and Sarah became fed up with the music industry and decided to go all-digital, and all Creative Commons. Score for us!
Wombnet, as the label is now known, has uploaded a wealth of great music to the FMA. If you're a fan of barn animals, I suggest you dive right into "Zoo - The Animal Hop Remixes," a compilation featuring the likes of Vernon Lenoir, Naing Naing, and of course animals. You can hear Listen With Sarah's "Animal Gallop" from the compilation below.
You'll also find a few more of my favorite Wombnet songs below, including a short and strange experimental pop song by Steveless and Syd Howells (fans of Ergo Phizmiz take note), as well as a great beat-happy cutup tune by Codex Machine.
» 0 COMMENTS
jason on 05/12/2010 at 06:02PM
The Baker St. Kollective (BKRSTK) -- a group of musicians from Providence, Rhode Island -- recently joined the FMA to share music and video from the past two decades made by Barnacled, Alec K Redfearn (Eyesores/Seizures), V. Majestic, Amoebic Ensemble and more.
BKRSTK is coordinated in large part by Frank Difficult, an accomplished electronic artist in his own-right, who also performs in many of these projects including. After moving to Providence from Las Vegas, Mr Difficult helped form V.Majestic -- an instrumental, horn-laden kraut-rock/psych band with a penchant for soundtrackable music. Here's the title track from their 1999 release Dynamic Alloy, and the cover (at left) was screened at Fort Thunder by Paul Lyon (brother of Mudboy).
Barnacled is an avant-jazz supergroup who performed live on my radio show in 2008, on the heels of the launch party for their ESP-Disk' release Charles. Several members returned to WFMU in 2009 to play live with The Seizures, a new project from accordionist Alec K Redfearn. In the 1990s, Redfearn led the legendary Amoebic Ensemble, which featured strings, brass, accordion, mandolin/ bouzouki and 2 percussionists. Here's a track from their 1995 release Limbic Rage
>> check out BKRSTK home page and BKRSTK on the FMA for more music and video, like the one after the jump...
READ MORE
» 0 COMMENTS
longrally on 05/12/2010 at 09:00AM
I was pretty excited when I had the opportunity book the tenor sax/drums band Jooklo Duo for a live session at WFMU. I've been a fan of their excellent Qbico releases and while together and separately Virginia Genta and David Van Zan have collaborated with many radical free jazz players working today, they seem a bit under the radar for how visceral and intense an experience they deliver.  That might be partly from living in the Italian countryside where they're free to develop their raw and constantly searching musical methodology away from sucker influences of the urban elite.  If the throw-back version of scree seems outdated to some free music fans, it's their loss; the holy ghosts of ESP-Disk' and BYG/Actuel live in Jooklo's sound, style, and unrepentant forward thrust, a stop-and-you-may-die kind of spiritual commitment to this music and lifestyle.  Don Cherry's '70s global wanderings and Taj Mahal Travellers' zoned benevolence may be more appropriate touchpoints to Jooklo Duo, who are open to unruly and authentic musical experiences wherever they happen to occur and in whatever context. 
When Virginia asked if we had a piano in WFMU's studio, I wasn't sure what to expect, but was pleasantly surprised when they brought John Blum along for the tussle.  John has released records on Ecstatic Peace, Eremite and the German label Konnex, and played extensively with heavyweights like Milford Graves, Bill Dixon, William Parker, Sunny Murray and Denis Charles. I expected a physical approach to the keyboard but did not anticipate the full history of jazz influences in his playing. I heard the likes Cecil Taylor and Muhal Richard Abrams, yes, but also Jaki Byard (a personal fave) and even all the way back to Art Tatum, Jelly Roll Morton and James P. Johnson (I swear, listen for the stride!).  This was the first time these three played together, which was a surprise to learn.
I asked Virginia about the origin of her tenor sound, tough and upfront, but also melodic and unpredictable. She was reluctant to name her favorite sax players.  No matter, the playing on this session speaks volumes.  Please enjoy!
A few pics up on the playlist, and visit Jooklo's label Troglosound.
Thanks to Mark Koch for engineering.
Via WFMU » Visit Blog
» 0 COMMENTS