You came this way:
Home
>
Blog
FMA Blog
Recent FMA Blog Posts
This is a feed of featured blog posts from FMA users. Blog on, bloggers!
FMA Blog
jason on 09/13/2010 at 09:00AM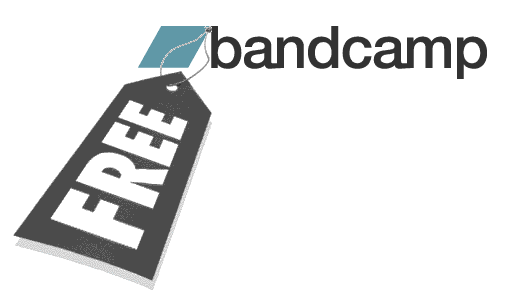 On September 16th, Bandcamp will start charging users who use the music-hosting platform to offer free downloads. The announcement may have broader implications concerning the current climate for free music online.
Some are decrying the move as a withdrawal of support for the netaudio community, but while Bandcamp launched completely free, it was only a matter of time before the business model came into play. In a post titled "It's a Business Model!", Bandcamp's co-founder Ethan Diamond announced that they would start taking a 15% revenue share of sales made through the site. Though it's a far cry from major label practices of old, some users feel Bandcamp has gone "from a revolutionary service, one that had the power to change to rules of the game (and did!) [to] more like an old fashioned record label," wrote commenter guyha in response to Bandcamp's announcement.
These shifts are a reminder that what appears to us as "free" online actually has its costs. While digital distribution often feels free, bandwidth and server space are not. Everyone who used Bandcamp for free music -- either because they believed in the values of free culture and/or as part of a larger business model -- essentially added up to dead weight as far as Bandcamp's business model was concerned. Now we understand that Bandcamp intends to rely on artists to bring money to the site, whether it's through sales or an out-of-pocket investment.
READ MORE
» 6 COMMENTS
procedura on 09/12/2010 at 04:09PM
Recently, music lover named Zoltan (aka DJZ) started a blog at http://zoltan.net1zen.com/ which is part of a broader net community around radio net1zen from Subotica (former Yugoslavia).
Main source for Zoltan's daily dispatches is our beloved FMA. 
The rhythm is one track per day in good hope that he'll find "that great jazz note".
Here's a track for 09/02/2010
Stay free!
» 0 COMMENTS
andrewcsmith on 09/11/2010 at 07:00AM
Lainie Fefferman's "Tekiah" takes its name from the blasting of a ram's horn (called a shofar) during the Rosh Hashana and Yom Kippur Jewish services. Matt Welch's bagpipes aren't quite ram's horns, but it's not as if the rest of the setting is traditional either: blasts processed and projected through the fifteen hanging hemispherical speakers, alternating between digital reverb-drenched inharmonic drones and dry, transparent shouts.
This antiphony between the immediacy of the bagpipes—with all their folk significations and assumed compositional constraints—and the seemingly limitless ability of digital technology, is used to create the illusion of space, and to find the line where the recorded and the live instrument are separated. In moments like the one about eight minutes in, when the reverb quietens and inharmonic pitches begin to drift apart, the line between these live and recorded sounds seems to disappear.
Via ISSUE Project Room » Visit Blog
» 0 COMMENTS
jason on 09/10/2010 at 09:00AM
Zola Jesus is one of the acts I'm gonna check out tonight at Berlin Festival (part of this whole PopKomm/all2gethernow conference that I can't wait to tell you all about!)
I thought it'd be nice to take a listen back to Zola Jesus live on WFMU, from the Long Rally program back in early 2009. At the time, host Scott McDowell wrote:
Coming off two killer 7"'s and the Tsar Bomba EP on Troubleman, Madison, WI-based chanteuse/band Zola Jesus stirs up a charming mix of synth-mired darkwave and lo-fi bedroom haze with charisma to spare
Nika Roza Danilova & her band are wowing crowds across Europe on a tour in support of Fever Ray. Take a listen to this classic set of darkwave cabaret to hear why.

Via WFMU » Visit Blog
» 0 COMMENTS
| | |
| --- | --- |
| Chris Kucinski and Owen Osborn have been making music together since 1998. They began building battery powered home-made electronics as a way to take their art/jam sessions outside, and eventually gained enough intest in their simple instruments from friends and consumers for Osborn to open the Critter and Guitari online storefront. As the original beta testers, Kuckinski and Osborn have developed various games, rules, and scenarios to guide their improvisations, and every sound recorded by their Kaleidoloops is saved to flash memory, uploaded, and tagged in their ever growing online database. They came to the WFMU studios with a sack full of children's instruments, some guitar pedals, and many generations of their own musical hardware for a series of free-roaming, circuit-bent mini odysseys. | |
Via WFMU » Visit Blog
» 0 COMMENTS
andrewcsmith on 09/09/2010 at 06:15AM
In the late 1990s, the electronic trio Oval recorded and distributed electronic music that eschewed synthesizers for defunct and nearly destroyed compact disc players, strung into loops to form the basic material of much of their music. Markus Popp has now taken on Oval as a solo project, releasing Oh (EP, vinyl & download only) and O (70 track double-LP or double-CD), his first releases as Oval in almost ten years. He'll be playing two sets tonight(!) at ISSUE Project Room: one's at 8 p.m. and the other's at 10 p.m.
Instead of focusing on the creation of programs and software loaded with custom samples, Popp has built these albums using commercially available stock sounds and plugins. The result contains familiar sounds—his single "Ah!" (video after the jump) contains a Garage Band-worthy drum loop—but still retains the nervous rhythmic quality of Popp's earlier glitch releases. "Baroque" meanders in what seems like 18th-century voice leading, harmonic in ways that are chasms apart from his past work. Titles like "GM Sadder" seem to pun on the acronym for General MIDI, the constraining protocol that seemed to be the bane of Popp's earlier creative philosophy. In short, instead of building the system Popp pushes an existing system, one replicated billions of times over, to its breaking point. Ringtone II seems like a proof-of-concept if anything, but it's an elegant one.
READ MORE
Via ISSUE Project Room » Visit Blog
» 0 COMMENTS
Despite a seemingly plural moniker, U.S. Girls is the project of one person, once Portland's, Chicago's, and now Philadelphia's Megan Remy. Remy takes the innocence of long forgotten AM pop and adds layers of fuzz and distortion that both add to the mysterious nostalgia of the music and give it a timeless quality as well. 
Her first album, the aptly titled Introducing, was released on the Slitbreeze label in 2008. This year's Go Grey was put out on the same label, but shows a considerable maturity added to her already-great songwriting and arrangements. Comparisons have been made to the likes of Diamanda Galas and Suicide, and while traces of those artists can be heard in Remy's music, U.S. Girls is definitely it's own band.
Back in 2008, U.S. Girls came to Scott Williams show on WFMU. Armed with just a tape-deck, a mic, and two stomp boxes, Remy gave the station an awesome set that is available to listen to below. Enjoy!
I interviewed U.S. Girls via email.
First off, a simple question, but how do you make your music? I've seen you play with a microphone, pedals, and a tape machine during live performances, but is that the same method you use on your records?
I make the music by using a little mixer, a cassette 4 track recorder, (2)2track tape machines, keyboards, guitar, 2 shitty drum machines, a floor tom, microphone, various pedals, and my voice. Not all at once of course...
On your latest album, Go Grey, there seems to be a great advancement in the structure of the songs, as well as variations in the structures of the tracks themselves. I can hear many different influences throughout the record, some songs having traces of Musique Concrete. Are you influenced by Musique Concrete artists? What inspired these longer instrumental passages, like "Sleeping on Glass"?
Musique Concrete...dont know what that is, but it sounds tough. Sleeping on Glass is actually 3 separate pieces...the beginning "part" being its own entity and the middle and end "parts" bleeding together naturally on the tape...all 3 parts were recorded at separate times.
I stuck the first part ass end up to the middle and end parts that were already holding hands...I thought it flowed in an awkward way that gave some tension and humor to the sloppy playing. I always try to include a few instrumental pieces on the lps...gives the listener a break from mah squawkin'.
READ MORE
Via WFMU » Visit Blog
» 0 COMMENTS
andrewcsmith on 09/08/2010 at 07:17AM
Bobb Trimble came on stage wearing a stars-and-stripes-emblazoned t-shirt, beaming at how the rain had just given up and the mid-July sun was back. He was joined by his band The Flying Spiders (Nick Branigan, Karina Dacosta, Jon Martinez, Kris Thompson, and Gary War), formed partly due to the mythic nature of his original two albums, and partly because these albums were recently reissued on the label Secretly Canadian. But the band seems to have found its own distinct sound, separate from Trimble's original two bands The Kidds and The Crippled Dog Band.
Trimble's psych-rock—especially in a live setting—is unstable, almost schizophrenic. The slow sweep of the 1970s phaser guitar effects box makes sense for the Dead-like midtempo folk rock, but translated to the punk "Camel Song" it puts some distance between us and that aggressive, immediate four-four riff. The same thing happens in "Live Wire," which begins as a folk rock track and steadily builds momentum, and in the process nearly doubles the tempo. The music seems to be all things at once: the spaced-out distance of psychedelia, intimacies of outsider folk, and aggression of Wormtown punk.
At the end of his set, the band launched into a somewhat picked-up version of his old favorite, "One Mile From Heaven," from Iron Curtain Innocence, and the barely-syncopated solo drifted over the courtyard. When Trimble started singing, the tone of his voice was almost unrecognizable—he was in his early 20s when he recorded the original track, and his falsetto has all but faded—but the intimation of his delivery was unmistakable.
Via ISSUE Project Room » Visit Blog
» 0 COMMENTS
doncbruital on 09/07/2010 at 03:45PM
I've written before about the annihilatory unifying power of slow-building doomy rock, the way that it suggests something utterly outside time and space, delivering unto the listening masses the kind of communion best thought of as shared obliteration of the senses. Of course when I say "obliteration" I mean it in the best possible way, which is why it sure is heartening to see that Brooklyn's WHITE SUNS have allowed their patented brand of damaged rock make its heavy celestial drift over to the Free Music Archive's skies. And I do mean heavy: these guys deal in the kind of metal netherworld in which squealing feedback meets up with slow, wholly sludged-out drumming to form a fractured, messy and yet completely enrapturing atmosphere, as exhilarating as any band that's ever stunned you with sheer audacity, as liturgical as any black mass you were ever warned about.
White Suns comes to us via Ampeater Music, whose contributions to the FMA are a huge boon to those of us looking for that new trailblazing sound, something a little extra-dimensional, shiny as a comet--check out their stacked-with-talent and exclusive compilation, you wanna see for yourself. But pay special attention to White Suns' Cavity, a release whose 20 minutes constitutes a ritual observance of nature's brutality, undertaken in the service of catharsis, a moment out of your day for serious worship. Consider it a religious injunction.
» 2 COMMENTS
S27 on 09/07/2010 at 11:00AM
Introducing our latest release and another debut from a new artist, meet "Floating Spirits" who appeared on the "We Are One" compilation with the track "Black & White Transmissions" which also appears on this album. This is a foray into what we call "maximal" dub with ethereal soundscapes, the record crackles and hisses along with just the right amount of rhythm without detracting from its chilled atmosphere. Perfect for both sunshine and late night listening.

Look out for a future remixes EP from Floating Spirits featuring reinterpretations from this album by artists including Christoph Schindling and Nonima. In the meantime immerse yourself in "Transmit"...
» 0 COMMENTS