You came this way:
Home
>
Blog
FMA Blog
Recent FMA Blog Posts
This is a feed of featured blog posts from FMA users. Blog on, bloggers!
FMA Blog
jason on 07/02/2010 at 12:15PM
Cumbia became popular in Colombia in the 50s, and its mix of indigenous and African rhythms quickly spread to the rest of the world. In the 70s, Peruvians introduced psychedelic electric guitar and renamed the music Chicha, while Mexican musicians added rock drums and synth to create Sonidero, and Argentineans introduced the Keytar to create Cumbia Villera. In the past 5 years, a worldwide cumbia resurgence has infiltrated rock, hip-hop and electronic music. From Monterey's rebajada to Buenos Aires digital cumbia, young musicians are recycling their grandparents' music and launching a global musical rebellion.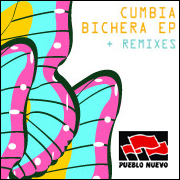 El Remolón -- the musical alias of Andrés Schteingart (aka Drole) -- specializes in a minimalist techno variation of the reinterpreted sounds of cumbia, mixing in the mroe contemporary sounds of IDM, reggaeton and dub. In 2006, Santiago Chile's Pueblo Nuevo netlabel released his Cumbia Bichera EP, along with remixes by four of the label's other talented artists, including founders Djef and Mika Martini. A couple tracks from the EP below, check the full thing here.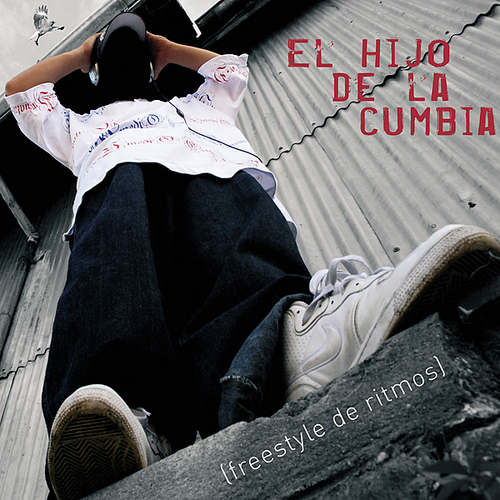 El Remolón is a key player in Buenos Aires' world-renowned ZZK collective. Founded in 2006 as the Zizek Urban Beats Club -- a monthly party at the Voodoo Motel -- Zizek is now its own venue, host to genre-clashing global dance bills orchestrated by El Remolón along with founder El G, the MC/DJ duo Fauna, and the tropical dancehall DJ Douster.
ZZK Records launched in 2008 with the release of ZZK Sound Vol. 1: Cumbia Digital, a compilation featuring digital cumbia music from all over the world, including fellow Argentinian El Hijo De La Cumbia (pictured left / mp3 below from the Soot Records release Freestyle de Ritmos). The compilation, along with a host of free mixtapes, helped ZZK reach a worldwide audience and international collaborators including Diplo and DJ/Rupture, and Vol 2 was picked up for wider distribution by Nacional Records. The sound continues to spread through a summer tour, which included a stop at Coachella, and an online video project, ZZK TV, which you can help make possible through Kickstarter
READ MORE
» 3 COMMENTS
lavenders on 07/02/2010 at 02:00AM
Via dublab » Visit Blog
» 2 COMMENTS
lizb on 07/01/2010 at 09:00AM
» 0 COMMENTS
henryhynes on 07/01/2010 at 08:59AM
» 2 COMMENTS
lavenders on 06/30/2010 at 05:00PM
Via dublab » Visit Blog
» 3 COMMENTS
jason on 06/30/2010 at 09:00AM
» 4 COMMENTS
lavenders on 06/29/2010 at 06:30PM
Via dublab » Visit Blog
» 0 COMMENTS
doncbruital on 06/29/2010 at 01:00PM
» 0 COMMENTS
Via True Chip Till Death » Visit Blog
» 1 COMMENTS
andrewcsmith on 06/28/2010 at 12:00PM
Via ISSUE Project Room » Visit Blog
» 0 COMMENTS