You came this way:
Home
>
Blog
FMA Blog
Recent FMA Blog Posts
This is a feed of featured blog posts from FMA users. Blog on, bloggers!
FMA Blog
jason on 02/08/2010 at 06:00PM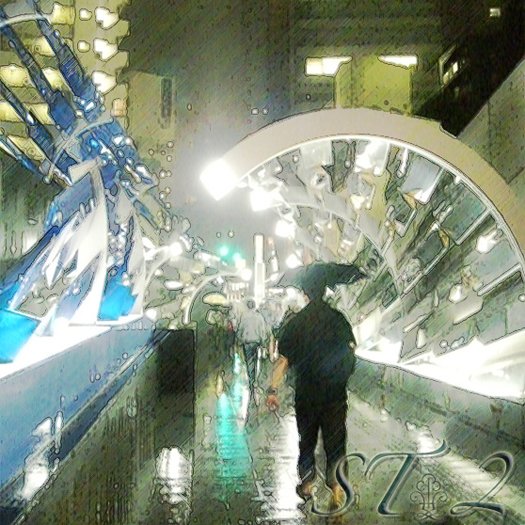 Anticipate Recordings is putting on a showcase tonight at Littlefield in Brooklyn. There will be live music from Ezekiel Honig, Sawako, Alexander Kaline, a DJ set by Borne, and visuals by Joshue Ott (details).
The Anticipate night is part of the NY incarnation of Poland's esteemed Unsound Festival, which is hitting venues throughout the city with an exciting set of music, art, and workshops until Feb 14 (check out ISSUE Project Room's write-up for more).
Anticipate was founded in 2007 by Ezekiel Honig, a NY-based electronic musician and sound designer. A few months ago, Pushbinlou featured Ezekiel Honig's It's Getting Cold Outside EP, released on Philadelphia's Unfound Sound netlabel in 2005 (not to be confused with Unsound Festival!). Here's a track form that EP
Anticipate is primarily a label dealing in physical objects -- some limited to as few as 50 copies, others distributed far and wide through Kompakt. In 2007, they released a free Creative Commons set of field recordings Japanese-born sound sculptor Sawako, recorded while on tour around the world. It was released under a Creative Commons Attribution license, encouraging the world to remix. The first volume of remixes featured members of the extended Anticipate family, including tracks from Sawako herself, Ezekiel Honig, and this one from Portland-based artist Strategy (Community Pool tapes, Kranky), while the second volume (cover art pictured above-left) featured a set of highlights from the CC-powered open call for submissions.
Last year, Sawako stopped by WFMU for a live performance on Bethany's Stochastic Hit Parade, which was featured by PushbinLou here.
READ MORE
» 0 COMMENTS
mwalker on 02/08/2010 at 08:30AM
Via ISSUE Project Room » Visit Blog
» 0 COMMENTS
macedonia on 02/06/2010 at 02:00PM
Via WFMU » Visit Blog
» 1 COMMENTS
jason on 02/05/2010 at 08:45AM
Via WFMU » Visit Blog
» 1 COMMENTS
Via Music for Video » Visit Blog
» 5 COMMENTS
BTurner on 02/04/2010 at 11:36AM
Via WFMU » Visit Blog
» 0 COMMENTS
lizb on 02/03/2010 at 11:00PM
» 1 COMMENTS
JoeMc on 02/03/2010 at 10:35AM
» 0 COMMENTS
doncbruital on 02/02/2010 at 02:45PM
» 2 COMMENTS
Via True Chip Till Death » Visit Blog
» 1 COMMENTS