You came this way:
Home
>
Blog
FMA Blog
Recent FMA Blog Posts
This is a feed of featured blog posts from FMA users. Blog on, bloggers!
FMA Blog
andrewcsmith on 01/25/2010 at 05:46PM
As a little preview of Peg Simone's upcoming release, "Secrets From The Storm," we've got a live recording from her previous performance at ISSUE. First of all, there's the haunting drone/narrative pieces "Boilermakers" and its sequel "O Holy Night." 

Simone also plays guitar in what might nearly be called ISSUE's unofficial house band (the favorite band of founder Suzanne Fiol), Jonathan Kane's February. So, as if these first two extended narratives were not enough, Kane joins her for the final track: their extended version of "When The Levee Breaks," (1927/Levee).

That same night, we had the strange sounds of Chicago-based sound artist J.R. Robinson--they sound a little bit like if you played a field recording of the jungle backward and added some guitar tracks. M.V. Carbon and Zach Layton finish out the mix, with lush pads that quickly turn angry.
Via ISSUE Project Room » Visit Blog
» 0 COMMENTS
jason on 01/25/2010 at 01:23PM
Vancouver-based Peppermill Records is not your typical record label. First off, they're a net-label...of course that's not such a rare thing these days, but they specialize in using the net as a means to create uniquely curated worldwide collaborative projects.

Peppermill's first release, the 30 Days project, brought thirty talented artists from all over the world together to create one song a day, starting back in December 2005. It was a "sort of chain-collaboration where one finished at midnight and passed it on to the next to continue the set", says the Peppermill website, which also acknowledges that this idea was adapted from the democratic, collectively-run Soulseek Records (yes, that Soulseek). Seems like a perfect starting point for a cc netlabel -- exemplary of the idea-sharing ethos that inspires the movement.

Peppermill's site offers links to some fascinating co-conspirators in the net-audio world. The wizard behind Peppermill, PK, recently tipped me off to the lalala4e label out of Mexico and holy smokes!

Peppermill Records itself has gone on to release 15 fantastic albums -- one of them extending the 30 Days idea into 52 Weeks, divided into four seasons. They've also ran into some interesting issues at the intersection of free music and fair use, which are really deserving of their own article (you can read about one of those projects here).
» 6 COMMENTS
katya-oddio on 01/24/2010 at 11:45AM
Steadman, formerly known as the Dharmas, is a melodic Brit-pop, alternative pop, rock outfit who can be compared to acts like Oasis, Garbage, Radiohead, and Suede.
The album REVIVE, now on the Free Music Archive, was originally released by Elektra, but rights were returned to the band. After big label hassles, the group was able to dissolve contracts and release their work independently on vocalist and songwriter Simon Steadman's label, Freeloader Recordings.
On hearing this album and catching Steadman live, Sir Paul McCartney raved about the band, writing the following:
The band STEADMAN have the SONGS, THE MUSICIANSHIP, THE ENERGY and the ENTHUSIASM to BLOW THE TOP OFF any CLUB of ARENA, and if given a listen, have that RARE quality --

the ABILITY TO DELIVER!

I LIKE THIS BAND!!

P. McCartney
Enjoy the entire record REVIVE on the FMA.
Via Oddio Overplay » Visit Blog
» 0 COMMENTS
macedonia on 01/23/2010 at 12:18PM
I've been absent from posting since my year-end mix, so this will mark my first for 2010.  And if there's any group that people should consider getting to know this year, I will suggest one name more than any other:  Phantogram.
Josh Carter and Sarah Barthel are a pair of upstate New York kids (Saratoga Springs, to be exact) who made good in 2009, releasing their debut album Eyelid Movies on BBE Music.  Equal parts shoegaze, electronic, hip-hop, rock, and pop, it was a bit of a departure for the label, but a risk that proved impossible to ignore.  It quickly became my favorite album of 2009 and judging from the customer reviews in iTunes and Amazon, they are amazing live.  In fact, people have said that Phantogram (as the opening act) was better than the band they actually paid to see.  TEN TIMES OUT OF TEN.  I fully agree with an iTunes customer suggesting that "this is what music will sound like in 2010."
READ MORE
Via KEXP » Visit Blog
» 1 COMMENTS
mwalker on 01/22/2010 at 10:15AM
Refreshed from a set of November dates opening for the Jesus Lizard, Noveller graced ISSUE Project last Thursday with her first show of the New Year – the labors of which are shared below. Noveller serves as the solo vehicle for Brooklyn-based sound artist, visual artist, and filmmaker Sarah Lipstate, who has worked with a diverse array of musicians: playing in Cold Cave and Parts & Labor, performing in the ensembles of twin towers of Downtown guitar music Glenn Branca and Rhys Chatham, and collaborating with Carlos Giffoni (whose No Fun Productions label put out her fantastic Red Rainbows album last year).

As Noveller, Ms. Lipstate sends beautifully constructed sheaths of complex colors drifting and swirling around elegant, crystalline loops of sparsely-picked guitar. In the performance of "Redgrave" (to be found on an upcoming 7" on FTAM), muted washes of shimmering chords float back and forth in slowed motions, framed by narrow streams of translucent sound that glide through the upper realms of the gloriously serene landscape, quivering with warm energy. A cleanly picked three-note guitar figure quietly emerges, oscillating in a steady but unhurried rhythm before vanishing back into the glowing haze.  "Bleached Beach" (from a forthcoming album on Important Records) and "Under the Color Cave" (from the recent split LP with Aidan Baker) are equally gorgeous, but I'll allow you the pleasure of exploring the details without further prattle from me.
Via ISSUE Project Room » Visit Blog
» 1 COMMENTS
lavenders on 01/21/2010 at 11:00PM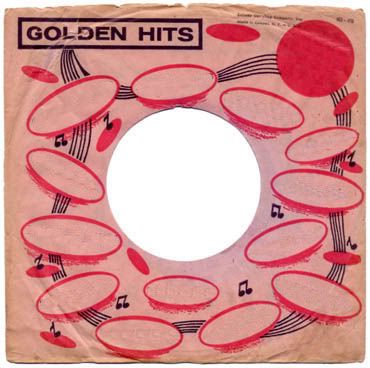 Golden Hits is a newly minted sound family formed by dublab drone dreamers Ben Knight (the Tyde), frosty (Adventure Time), Jimmy Tamborello (Dntel), Katie Byron (LA Building Club) and Nanny Cantaloupe (Brainsucking Peanunanners).  Together they create spontaneous soundscapes to elevate ears in unique environments.
Please enjoy this ethereal mix of washed-out drones and glistening tinkles from Golden Hits' upcoming release Cassedits. You can hear more Golden Hits on their blog: http://goldenhits.tumblr.com
Via dublab » Visit Blog
» 2 COMMENTS
JoeMc on 01/21/2010 at 02:15PM
Not too many people would argue with the contention that jazz transformed American music. Before it, there was parlor music, the brass band, and sentimental balladry; afterwards, its brash energy and rawness spawned R&B, swing, rock 'n' roll, and so on. Key to this transformation was the jazz band's stripped-down approach to the blues, led by an instrument that has become so closely identified with the music that its very image can represent it: the saxophone. In a relatively short period of time, the sax became the quintessential jazz instrument, raised to prominence by such skilled practitioners as Ben Webster, Coleman Hawkins, Charlie Parker, and Lester Young.
But there was a time, before jazz, when the saxophone was considered little more than a honking novelty horn useful for circuses and comedy acts. It took the work of an unusual little group of saxophone afficionados called the Six Brown Brothers to raise the saxophone up from its comedic origins to a place of respect in the musical community. Listen below to hear one of their records, and read on for their story.
READ MORE
» 0 COMMENTS
lizb on 01/21/2010 at 09:43AM
"Marry me for money!" a man in the crowd yelled as Teenage Jesus and the Jerks approached the stage at the Music Hall of Williamsburg for the final night of WFMU Fest last October. Frontwoman Lydia Lunch invited the fan closer to the stage, calmly instructing him, "Open your mouth." The man did as he was told, and in return got a mouthful of Lydia's spit. The crowd reeled with delight and disgust; the performance had begun.
These no wave legends assaulted New York for 30 minutes, 30 years after their first run, with the same harsh, guttural vocals, piercing guitar murder, and thumping minimal drums. Teenage Jesus and the Jerks' lineup this time featured original members Lydia Lunch (vox, guitar) and Jim Sclavunos (now on drums), plus ex-Swans bassist Algis Kizys.
We're lucky to have a few songs from TJJ's incredible WFMU Fest set to offer you, check out "The Closet" below. And after the jump, a mix of ugly music dedicated to Lydia Lunch.
More WFMU Fest goodies: a rocking performance by Talk Normal, and be sure to check out Faust's set on Brian Turner's archive from this week. More on the way...
READ MORE
Via WFMU » Visit Blog
» 1 COMMENTS
marc on 01/20/2010 at 07:21PM
With the launch of the Free Music Archive, we here at KBOO were very excited to see what performances and new albums 2009 would bring to us to sharewith you.  Portland, Oregon - once referred to as "Little Beirut" by a former president - is such a "hot bed" of emerging music that we're forming a new Axis of Music.  We've even got secrect training camps where musicians are weened into artistic brilliance before wreaking havoc on the rest of the world.

Don't tell anyone but one of these camps is right inside our studio, where we've been able to record The Taxpayers, Nick Jaina, The Quadraphonnes, The Mint Chicks, Doug and Judy Smith, and Golden Retriever.

Aside from our rouge station, a popular breeding ground for these extremists has been the PDX Pop Now! music festival.  Entirely volunteer-run, the festival entered its sixth year with performances by Dirty Mittens and Guidance Counselor.   Jared Mees & the Grown Children played a befefit show for the festival and Thavious Beck headlined a Black Electro benefit for KBOO.

New albums from The Underscore Orchestra, MEGACHURCH, Finn Riggins, World's Greatest Ghosts, and Leviethan round out our mix.  There's way too much for us to highlight here, and even more we're still hoping to upload, but it's a good taste of what's brewing...
Via KBOO » Visit Blog
» 1 COMMENTS
katya-oddio on 01/20/2010 at 01:00PM
In Switzerland there lives a very busy composer, director, performer whose talent seems boundless. That man is Lee Maddeford and he is as at home with composing orchestral works as with children's music. Mr. Maddeford is a marvel with gypsy jazz, chamber music, cabaret and choral works, brass and woodwind ensembles, piano duets, soundtracks, and theatre music. One additional remarkable thing about the man: he is kind enough to share his work with you with Creative Commons licensing.
As of this posting, there are several of his releases at the Free Music Archive, including INSTRUMENTALS 1 Les Gauchers Orchestra and Les Gauchers Quintet, AN ASTRAL FABLE and THE JUGGLERS SUITE with l'Ensemble de Cuivres Valaisan, and EROS ET PSYCHE with the Choeur Calliope.
This playlist offers selections from each of those releases.
Via Oddio Overplay » Visit Blog
» 0 COMMENTS