Welcome to the Free Music Archive
"It's not just free music; it's good music"

cheyenne_h on 12/08/2016 at 04:02PM
[Guest Post by Dana Boulé, edited & shared by cheyenne_h]
Part film score, part folk, and part spacious meditation, We All Need To Calm Down is Dana Boulé's homage to the calm, the quiet and to solitude. Eight musicians from around the world collaborated to make this soundtrack for the mindful.
The album, which is almost exactly an hour long, is all the instrumental tracks from her last album for meditation. You can listen to a few of its tracks below, or visit the album page for the full release.
The album is CC BY-NC-ND, so any commercial or derivative uses should be cleared with Dana first, but feel free to use it to relax, reflect, and chill out.
» 0 COMMENTS
cheyenne_h on 12/07/2016 at 02:09PM
YouTuber and online video tutorial-producer PremiereGal gave FMA a shout-out on her latest video about places to find music for videos. She's also rockin' our 2016 fundraiser shirt!
She also mentions a blog entry that gives a quick run-down of the licenses and whether or not they're suitable for video, which you can find here. As always, we encourage everyone to read the licenses carefully and contact the artist if you're in doubt, but don't let that stop you from utilizing all that our archive has to offer!
OK, enough about us. Here's the video!
You can find more of PremiereGal's tutorials and updates at her website.
» 0 COMMENTS
Via Murmure Intemporel » Visit Blog
» 0 COMMENTS
My instrumental albums have been downloaded 26,600+ and streamed over 80,000 times by people from all over the globe. I love the internet for more than just cat videos!  :-)  It's been a great expirence to share my music with people from all over the world.  Thanks FMA! I'm hoping to release more new music soon. 
~adrianna 
» 0 COMMENTS
Music Licenses: A Handy Guide!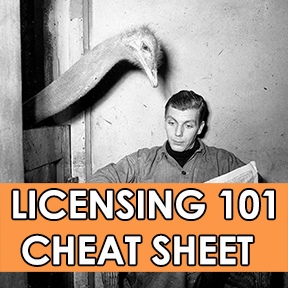 Go ahead and take a peek at our License Guide, assembled as a quick reference sheet for the variety of music licenses we carry on our site. From the array of Creative Commons options to the FMA-Limited to Public Domain dedications, this guide tells you what you can - and can't! - do with the music you find here. 
Browse by Genre
Blues
Classical
Country
Electronic
Experimental
Folk
Hip-Hop
Instrumental
International
Jazz
Old-Time / Historic
Pop
Rock
Soul-RnB
Spoken