Welcome to the Free Music Archive
"It's not just free music; it's good music"

katya-oddio on 10/18/2016 at 04:00AM
Via Oddio Overplay » Visit Blog
» 3 COMMENTS
netwaves on 10/17/2016 at 02:01PM
Hello, on oct. 2nd 2006 netwaves did its first broadcast on Belgium's longest existing free independent Radio Scorpio. After ten years we're still skimming the internet for the most enthralling netlabel releases.
This resulted in following list:
We do celebrate our tenth anniversary with this compilation of oldies from about ten years ago: episode 376 Relisten to our first episode, a special about legendary 8bit netlabel Monotonik: https://archive.org/download/nws001/nws001.mp3
And now, up to the next ten years!
greetings netwaves team: Michel, Jan, Erwin, Jasper, Yannick
» 0 COMMENTS
cheyenne_h on 10/13/2016 at 02:40PM
THIS IS IT!! Your final chance to show your love & support for FMA during our fundraiser!
Until 11:59 pm TONIGHT (Eastern U.S. Time Zone), you can contribute to our fundraiser! Help us push towards our goal and keep the FMA free and accessible. There's only one website that contains curated, Creative Commons licensed music for free download, streaming, and in some cases, remixing and reuse. If you haven't seized the opportunity to show us some love, there's no time like the present!
» 0 COMMENTS
cheyenne_h on 10/13/2016 at 12:54PM
Our fundraiser ends tomorrow at 11:59 PM! By supporting FMA, you support things like: FREE APPS! We offer free FMA apps for iOS and Android platforms which allow users to browse and listen to our entire collection of music - which is, at the time of this blog entry, almost 103,000 songs deep!
1. Our iOS App! Get it here, for free!
2. Our Android App! Get it here, for free!
» 0 COMMENTS
Music Licenses: A Handy Guide!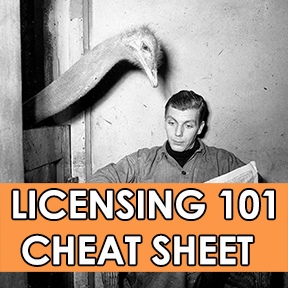 Go ahead and take a peek at our License Guide, assembled as a quick reference sheet for the variety of music licenses we carry on our site. From the array of Creative Commons options to the FMA-Limited to Public Domain dedications, this guide tells you what you can - and can't! - do with the music you find here. 
Browse by Genre
Blues
Classical
Country
Electronic
Experimental
Folk
Hip-Hop
Instrumental
International
Jazz
Old-Time / Historic
Pop
Rock
Soul-RnB
Spoken