Welcome to the Free Music Archive (Beta)
"It's not just free music; it's good music"
cheyenne_h on 05/28/2015 at 10:00AM
WFMU and the Free Music Archive are proud to bring you a fresh episode of Radio Free Culture, a bi-weekly podcast exploring issues at the intersection of digital culture and the arts. 
In this episode, Cheyenne Hohman, RFC host and current Director of the FMA, spoke to Meik Michalke, one of the organizers of the Open Music Contest, a Creative-Commons fueled music contest that culminates in a concert, rather than the other way around. They're currently getting the word out about the contest and raising funds to bring international acts to their stage later in 2015. 
Check out the podcast on WFMU, PRX, or subscribe to the Radio Free Culture on iTunes. 
» 6 COMMENTS
LCL on 05/27/2015 at 11:22AM
9 years from now, same day, we released our first EP. What a long travel we all made ! How many enriching encounters, experiences, parties, discoveries...
Here is a very special Free Music Archive mixtape to celebrate the 9 years of the label ! 45 tracks ranging widely, mostly Dub & reggae, but also bits of post rock, folk, hiphop, ambient, electronics and even french chanson...
Take a trip from the origins to the present of LCL netlabel !
 Massive thanks to FMA for their perpetual support to independant music, you girls and guys are so important for all of us !
» 0 COMMENTS
cheyenne_h on 05/20/2015 at 03:52PM
We know that our weekly podcast is one of the features our users have come to love & expect, and we love making Radio Free Culture! We love it so much that we're going to keep doing it! However, to free up some time for other big & exciting projects, we're moving to a bi-weekly schedule (every other week). 
We'll still bring you interesting content, and it'll still be available at WFMU, PRX, iTunes, and Audioboom. All of our archives are available in those places, too, in case you missed one. 
Want to suggest a topic, person, or organization for a future episode? Contact us or leave a comment below! 
» 0 COMMENTS
cheyenne_h on 05/19/2015 at 02:30PM
We would like to offer our warmest congratulations to Croma, whose Unreel Trailer, "Obsessed III," came in first place! Everyone who contributed put in great work, and we hope to do something like this again soon! Thanks to each and every person who contributed. Watch "Obsessed III" here, and check out the list of honorable mentions below! 
Honorable Mentions: 
Carnival of Souls
The Only Way of Being Dead
Lunatics


You can watch all of them here, at the Unreel Viewing Gallery.  This Challenge was made possible in part by a grant from the National Endowment for the Arts. 
» 0 COMMENTS
Watch some UNREEL TRAILERS!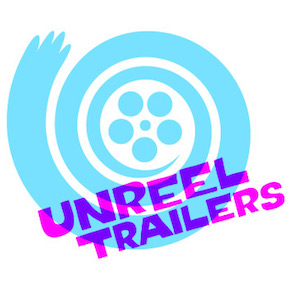 We asked users to take a film in the U.S. Public Domain and make a trailer for a movie that doesn't exist, with at least one FMA track as the soundtrack. They're awesome! Check out our Unreel Viewing Gallery! [art CC BY Chris Malec]
Browse by Genre
Blues
Classical
Country
Electronic
Experimental
Folk
Hip-Hop
Instrumental
International
Jazz
Old-Time / Historic
Pop
Rock
Soul-RnB
Spoken