Welcome to the Free Music Archive (Beta)
"It's not just free music; it's good music"
cheyenne_h on 01/22/2015 at 10:33AM
At the Free Music Archive, our waveforms come in all shapes and sizes – and we like it that way. We know you're using a lot of our music in your short & feature-length films... but what about the super-short ones you're cranking out? In this age of six-second videos, microblog entries and trending videos of miniature Asian cuisine, we find we're struggling to keep up when it comes to the musical small stuff. So, for the next few weeks, we'll be taking entries for the Free Music Archive's first ever microSong Challenge. 
Get your tiny instruments together (or oversized ones, or ones that are juuuust right), grab a recording device, and add your itty bitty masterpiece(s) to our collection! Every microSong will be licensed under a Creative Commons Zero license so that it can be freely used by anyone in a video, remix, extraordinarily brief performance art piece, or whatever else they may choose.
So, do you have a few seconds? Help us come up short! 
The Challenge begins on January 26th & runs through February 20th. 
Need more inspiration? 
READ MORE
» 2 COMMENTS
cheyenne_h on 01/21/2015 at 05:53PM
WFMU and the Free Music Archive are proud to present a new season of Radio Free Culture, a weekly podcast exploring issues at the intersection of digital culture and the arts. 
In this episode, Cheyenne Hohman, RFC host and current Director of the FMA, spoke with Alex Winter, director of "Downloaded" and the upcoming documentary, "Deep Web." (And known to some as Bill S. Preston, Esquire.) This week's episode discusses online privacy, the ongoing Silk Road trial, and some of his motivations for telling the stories of the strange and diverse characters behind the digital upheavals taking place all around us. 
More information about Deep Web can be found at its website, DeepWebtheMovie.com. 
Check out the podcast here, or subscribe to the podcast here (via iTunes).
» 0 COMMENTS
cheyenne_h on 01/20/2015 at 09:45AM
Hi FMA'ers! 
If you make videos, or you make music for videos, or you just like learning new stuff, tune in tomorrow to our webinar! We'll be allowing a few guests in to our Hangout and then broadcasting for everyone else. 
The webinar is here, on YouTube. 
Special guest and Creative Commons expert Elliot Harmon will be co-hosting with Cheyenne. We'll show you around the Free Music Archive (including where to find license and contact info for artists), run through the basics of Creative Commons licenses and how to use CC tracks in videos, and show you how you can license your work under Creative Commons (spoiler: it's easy!). 
We're looking forward to seeing you there! If you can't make it, we'll be archiving the webinars so you can watch later. 
Next week, we'll host one for K-12 teachers, and in early February we'll have one for you musical types. 
Hooray! 
» 0 COMMENTS
Wood And Wire will be distributing its final release this month, to tie in with the conclusion of its parent project, New Weird Australia.
New Weird Australia is concluding its mission after five years in operation, and will mark the moment with the final Wood And Wire release, 'Wood And Wire: Ears Have Ears Soundtracks', featuring exclusive soundtracks recorded for FBi Radio's 'Ears Have Ears' experimental music program, with extended material from Fatti Frances, Rites Wild, Hollow Press and Cycle~ 440.
Since its inception in 2009, New Weird Australia has established a number of projects in support of Australian experimental music, clocking up over 400,000 downloads in five years, distributed through its own online channels and via its long-standing association with the Free Music Archive.  In addition to Wood And Wire, New Weird Australia projects included its 23-volume compilation series, the 'New Editions' series of individual artist releases, a long-running radio show on Sydney's FBi and a nationwide series of live shows.
New Weird Australia and Wood And Wire founder Stuart Buchanan notes: "When we launched five years ago, Australian experimental music was often frustratingly hard to uncover. We saw an opportunity to connect audiences into work that was beyond the fringes, and offer artists opportunities to widen their community. Although that mission could well be endless, online networks now afford artists easier access to fans and supporters, in ways we could not have imagined five years ago. This therefore feels like a good moment to conclude, to reflect on the collective achievements of all the artists involved, and to showcase some of the work that has made the project so compelling."
The full New Weird Australia and Wood And Wire archives will remain online indefinitely, acting as a record of a unique and vibrant period in the outer limits of Australian music.
Via Wood & Wire » Visit Blog
» 0 COMMENTS
Enter our microSong Challenge!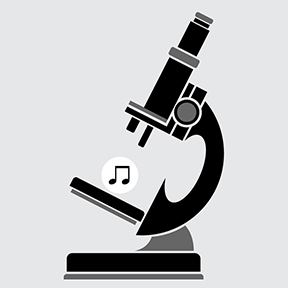 Enter our FMA microSong Challenge! It runs from January 26 until Feb 20, 2015. Read the Official Rules here. Songs must be fifteen seconds or less in duration, and be your own original work! Everything gets licensed CC0, so they can be shared far and wide. First place winner will get a 3-D printer, so they can make a tiny version of whatever they want! 
Browse by Genre
Blues
Classical
Country
Electronic
Experimental
Folk
Hip-Hop
Instrumental
International
Jazz
Old-Time / Historic
Pop
Rock
Soul-RnB
Spoken