Welcome to the Free Music Archive (Beta)
"It's not just free music; it's good music"
cheyenne_h on 06/25/2015 at 10:00AM
WFMU and the Free Music Archive are proud to bring you a fresh episode of Radio Free Culture, a bi-weekly podcast exploring issues at the intersection of digital culture and the arts. 
In this episode, Cheyenne Hohman, RFC host and current Director of the FMA, spoke to Dina Maccabee, a musician and scholar who headed up a project called "Song-O-Phone." The project has a home on the Free Music Archive, allowing listeners to trace the changes of the song as each artist in a series of 30 interpreted and performed the same song. A selection is below, but check the full series out at the Song-O-Phone curator page! 

FMA Volunteer Ethan has also made a Song-O-Phone inspired playlist, called "Phone-O-Songs." You can listen to it here!
Check out the podcast on WFMU, PRX, or subscribe to the Radio Free Culture on iTunes. 
» 0 COMMENTS
Dream Pop duo Plastic Flowers unleash their new EP, "Summer of 1992" which was recorded at their home studio in London. The video of "Lucy" was directed by Pedro D. Takahashi and follows the steps of a young man whose life is in pieces and Lucy(?) still haunts his dreams. 

The EP is now available on Bandcamp.
» 0 COMMENTS
King_Capisce on 06/18/2015 at 03:58PM
King Capisce return to the fold with a new album, renewed ambition and arguably their most mature work to date. 'The Future Cannot Be Born Yet, It Is Waiting For The Past To Die' is an eclectic mix of influences that broadly take in the Jazz and Post/Alt rock spheres, but aims to move beyond that into their own dynamic, instrumental and thought provoking sound, from the cinematic to wall of sound.
The new record, 'The Future Is Not Born Yet, It Is Waiting For The Past To Die'.  
Press for the album.
"Frantically intelligent instrumental jazz"- Drowned In Sound 
"It could easily have been them on the Mercury Prize 2014 short list – maybe next year" - The Guardian 
"An exciting cross-genre talent, fusing jazz with other influences to create a sound that is unmistakably their own" – Tom Robinson, BBC6 Music 
"Jazzy post-rock gold done to a ludicrously high standard" - Artrocker Magazine
» 1 COMMENTS
cheyenne_h on 06/16/2015 at 02:45PM
Radio Survivor, longstanding advocates of radio in many of its forms, has launched a new podcast, and we've been fortunate enough to be featured on their inaugural episode! If you'd like to listen, check it out - we even get a shout-out to our own podcast, Radio Free Culture! 
Hosts and producers Paul Riismandel and Eric Klein, along with editors and correspondents Jennifer Waits and Matthew Lasar, review news about community station KUSP in Santa Cruz, discuss the ongoing rollout of new low-power FM stations, learn why college radio is a vital and important medium, and Eric shares a feature segment on the Free Music Archive, followed by Matthew's piece about the unexpected localism coming from Pandora's new radio station in South Dakota. 
Free Music Archive portion begins at 45:00. Tune in below: 
» 0 COMMENTS
Listen to Vitamin Pets Premixes!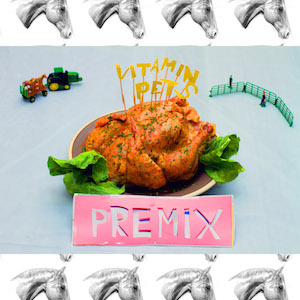 Vitamin Pets released a pack of stems from their upcoming album, "Horse Helpers of the High Country." FMA community members used them to make new creations - released before the album itself! Click the image above to listen. 
Browse by Genre
Blues
Classical
Country
Electronic
Experimental
Folk
Hip-Hop
Instrumental
International
Jazz
Old-Time / Historic
Pop
Rock
Soul-RnB
Spoken