Welcome to the Free Music Archive
"It's not just free music; it's good music"

cheyenne_h on 01/17/2017 at 02:47PM
Every once in a while, we get a message about something special happening to tracks from the Free Music Archive. Recently, we heard from Michael Schubert, a radio producer whose work was nominated for Australia's National Features and Documentary Award. His work featured FMA audio prominently, so he wanted us to know about it. We love and deeply appreciate news of cool stuff happening with audio sourced from our little ol' archive. A few weeks later, we heard from him again - he won!
Michael has had a lifelong interest in audio, and is now Broadcast Manager at his local community radio station BayFM Byron Bay, which is also home to multiple award winning shows and documentaries, including his own, In Search Of Silence. He is also involved with the production of SoundMinds, a 15-minute weekly program that features the work of a university researcher in their own voice, and mindwaves, a program that "explores ideas, drawing from philosophy, psychology, sociology, biology and science in general; providing a point of intersection between these disciplines; creating an opportunity to cross over between different "ways of seeing".
You can listen to "In Search of Silence" below:
We followed up with Michael to find out more about his creative process and how the Free Music Archive factors into his work.
FMA: Can you give a quick overview of "In Search of Silence"?
MS: In Search of Silence is my personal project and my first venture into a longer form documentary. Being on radio and producing a documentary about silence seemed like the perfect match. In Search of Silence is a 30 minute documentary that does include radio silence (a suspenseful 8 seconds), as well as interviews with a conductor, movie sound producer and cognitive science hearing expert. I also got myself locked in an anechoic chamber and was honoured to be proclaimed winner of the National Features and Documentary Award 2016. The award recognises the value of such work and in a not for profit sector such as community radio, it is not an easy journey. It gives me the confidence to move forward on other projects in the future.
FMA: Why did you want to explore the theme of 'silence' for your audio documentary?
MS: In mindwaves earlier seasons I had taken on the concept of silence several times, each time finding new perspectives and new ideas.  And silence is such a juxtaposition to audio production.  On radio we call it "dead air" and avoid it.  To be honest, the fact that you can't really explain what silence is intrigued me, because it is realistically the absence of sound and does not "exist".  There's absolute zero for temperature, absolute zero for speed, but no absolute quiet. And the more you go down the rabbit hole of silence, the more perspectives there are.  When I started talking about the idea, no matter who I talked with, they got excited.  Not just musicians and sound engineers, but artists and accountants.  Everyone had an idea and everyone wanted to know what I might do with it.
FMA:  Did you learn anything new or interesting about silence while you were making the documentary?
MS: I keep coming back to something I know, but it still is a bit weird and freaky. There is no sound in your head. None.  Just electrical and chemical connections that we interpret as sound. There are sound waves in the world, but not in your head. It's a bit weird to contemplate, particularly when you talk to yourself. Who are you listening to?
FMA: What went into making "In Search of Silence"?
MS: I was used to doing a 15 minute piece, but 30 minutes is long, and if it's not interesting, it's really boring. That was my main challenge: getting the pace right. Silence is not in itself exciting, so the story had to be compelling. 
One day I drove 40 miles, flew 500 miles, caught a train to a university, got locked in the anechoic chamber and completed three interviews, flew back home and picked my own daughter up from university. That was huge, particularly when I realised I had not recorded my first session in the anechoic chamber (lesson: don't take new equipment to important gigs) and had to go back later in the same day. I realised later how lucky I was for and the generousity of essentially 'rock stars' in their own fields of research, conducting and film sound recording.
My main mentor was honest, really honest.  The first draft file was, to say the least, a bit underwhelming.  It was as he said, 'more about your script writing skills than the talent' and it had 'not delivered' on what he thought would be an interesting idea.  Good to hear about the script writing skills, but back to editing. With the help of another couple of mentors (sound and tech guys who listened to the entire piece) and armed with 5 pages of notes, I went to work.  And the deadline was real, the documentaries had a time booked to go to air.  Many hours listening to the same piece of audio, tweaking here and there.  And a very understanding family (including my wife as the 'voice of silence') who looked at my back as I edited for what seemed like  forever to them.  They are used to me getting SoundMinds done within a day. At one level it is all about the workflow and file management, boring I know. But if you just get a system that works for you, so you can find what you need (even if it is all in one huge folder, with backups), you are way ahead.  And don't try new things 'on the fly', just use what you know and ask lots of questions.  People are remarkably helpful.
>>Read more below, including Michael's Top Ten tips for audio documentaries!

READ MORE
» 0 COMMENTS
ilzetzki on 01/11/2017 at 09:16AM
A quick look at the Wikipedia page entitled Experimental Music roughly two years ago would have disclosed that whoever wrote that article relates experimentalism in music pretty much exclusively with the NY school. As intertwined as these two might be, any person who knows the first thing about experimental music today would immediately see this definition as gravely insufficient. And indeed, visiting the same page just a few days ago disclosed some heavy editing attempting to put the topic in some broader perspective. However, the many quotes on that page from admired composers – notably, Michael Nyman and Pierre Boulez, disclose the general attitude towards an attempted definition: It seems that every side is trying to define experimentalism to the benefit of the school s/he's affiliated with (whether this definition is favourable or not). And then, of course, there are the many musicologists trying to make sense of it all without inserting any judgement, as should be the case when trying to define something… poor souls.
My PhD research attempted a (pretty failed) look at the spectrum between open (supposedly experimental) and through composed (supposedly avant-garde) 20th century scores. Not only did I start getting a feeling throughout the research that these supposed opposites (avant-garde and experimentalism), are not in any way mutually exclusive, but I also realised time and again that the definition of experimentalism in music is as open as Walmart on black Friday! Just take a look at the "experimental" tag on this site: you'll get anything from South American spoken word to Japanese minimal noise. And these two extremes travel through a plethora of styles that seem quite distant from, if at all exhibiting any awareness of the NY School or any other music mentioned on the aforementioned Wikipedia page. And so, a strengthened resolve started growing in me to try and make some sense of this opaque term! And I also immediately knew what methodological route I was bound to take: Past research had already taught me that that the best way to look at a subject was not from its macro to micro situation, but rather the opposite. And thus, Experimental Israel was born.
READ MORE
» 0 COMMENTS
andygcohen on 01/10/2017 at 02:27AM
Introduction
I am Andy G. Cohen, a guitarist and multi-instrumentalist who, since October 2015, has had my music available under CC-BY licenses on Free Music Archive. This blog post is my story about how FMA has been helpful to me as a musician. In short, it directly led to about a 1/3 million plays directly on FMA and most likely tens of millions of plays indirectly (through the videos and podcasts which feature my music). 
Before FMA
I am a musician in my spare time -- for me, it's a hobby to play different instruments and compose songs; I've been doing this since I was about 9 years old. After many few years of making music for myself (or playing in little bands), I decided that I would share some of my original songs online, originally on the platform SoundCloud. Some of my songs started being used in different homemade videos on YouTube. When I saw that some of these videos were quite good, and that my music was really adding something to them, I decided to license almost all of my songs with the CC-BY (attribution) license.
Once I changed the licensing to CC-BY, I was eligible to be featured in SoundCloud's moderated Creative Commons Group (sadly and frustratingly for CC musicians, SoundCloud has gotten rid of the groups feature). I then saw my listens jump from a few dozen to a few hundred. I also started occasionally seeing videos pop up with my music in it. Nice!
Enter FMA
At this point, I realized that releasing my songs under CC licenses significantly increased the total number of people who heard my music. I started getting emails from people who liked my music, and some even occasionally voluntarily paid for my music! At this point, I tried to get myself onto FMA, probably the biggest site for CC-licensed music. Initially I contacted an admin and was added to ccCommunity -- later my music also got picked up by the Music for Video curators.
READ MORE
» 2 COMMENTS
Honnda on 01/09/2017 at 12:32AM
The emergency vehicle siren is the unofficial national anthem for every country, each wailing on a different melody.
Organized by Seth Aaron Graham and Keith Rankin, Orange Milk has released an expansive compilation; 100% of the proceeds will go to the Fire Relief Fund for Victims of Ghost Ship Oakland Fire.
The international underground music community will never forget you.
Feel free to donate here, directly, too.
-Honnda 
[Honnda is a member of Mouthguard88, and a contributor to the compilation.]
» 0 COMMENTS
Music Licenses: A Handy Guide!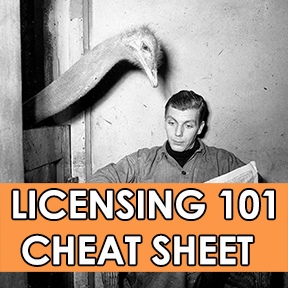 Go ahead and take a peek at our License Guide, assembled as a quick reference sheet for the variety of music licenses we carry on our site. From the array of Creative Commons options to the FMA-Limited to Public Domain dedications, this guide tells you what you can - and can't! - do with the music you find here. 
Browse by Genre
Blues
Classical
Country
Electronic
Experimental
Folk
Hip-Hop
Instrumental
International
Jazz
Old-Time / Historic
Pop
Rock
Soul-RnB
Spoken