Welcome to the Free Music Archive
"It's not just free music; it's good music."
cheyenne_h on 03/05/2018 at 04:04PM
If you are a fan of the FMA Listening Party, you can win COOL FMA STUFF! Join us on Tuesday, March 6th from 3-4pm Eastern Time! If you pledge to support WFMU (who makes the FMA and our Listening Parties possible), you'll not only get your name announced on the program, but you'll also be eligible to win cool prizes -- physical copies of real LPs and CDs, and limited-edition FMA apparel! You'll have to tune in to find out more. Join us from 3-4 pm on wfmu.org, or pledge to support the show by clicking this link. 
» 0 COMMENTS
A malfunction is the state of something that functions wrongly or does not function at all; like our world...
First volume of the Reaktor Sessions, Malfunction is made with virtual sound generators and noisy circuit-bent devices.
Via Murmure Intemporel » Visit Blog
» 0 COMMENTS
massdist on 02/22/2018 at 09:50PM
Oh my god, I'm done!
Over 100 MASS DIST records made over 25 years are now up on the Free Music Archive! ALL OF THEM!
This took months and months, and years and years, and hours and hours every week. I'm relieved. I'm exhausted. I'm very proud.
I want to thank Jonah Rapino, Cesar Siguencia, and Cheyenne Hohman for all the help! And thanks to the Free Music Archive for being such a great home for all of our music!
To tie it up, one last batch of rando weirdo MASS DIST for you:
LANCE ROMANCE, DUDE TOUR, NATURE BOY, DON LENNON, GODBOIS, TUTTLE MUSIC, GRAND ISLAND, OPEN MIC NIGHT, WACSAC, MAGGOTZOID, and MARTYR MINER
I got a couple ideas of things I'd like to upload to the FMA in the future, but the big pile is done. The mountain is levelled. I can rest. Move on to other ridiculous things.
I'LL BE BACK! 
Via Mass Dist » Visit Blog
» 4 COMMENTS
cheyenne_h on 02/20/2018 at 03:08PM
This week's Listening Party was calm and collected, and we wanted to share some of that peace with you!
Listen to the playlist below:  
» 3 COMMENTS
Music Licenses 101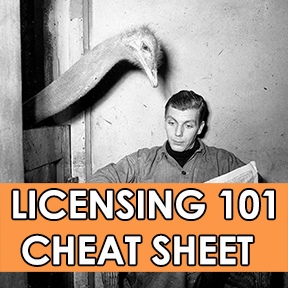 Not sure if you can use a piece of music on our site for a podcast, video or other purpose? We know that some of you are new to this, so please pop over to our License Guide or the Do's and Don'ts of using the music on this site. If you're really fresh to FMA, welcome, and please read our FAQ.