Welcome to the Free Music Archive
"It's not just free music; it's good music."
chrisandrews on 04/17/2018 at 04:00PM
Blah Blah Blah are celebrating their 40th anniversary this year.
The group (not a gripe) met at art school in Colchester in 1978 and made their first improvised recordings on cassette in July.
We have never played the same thing twice and have never really wanted to. The Blahchive is now about 40hrs long. The FMA being the perfect platform for us and all the Blahists out there. The freedom of the Blah jam comes from the instruments and technology around in the sessions and the moods given to our vocalist to invent the scénario and tales within.
Thanks for listening !
» 1 COMMENTS
Thirteen sound pieces like so much poems, with noisy flights, sound drifts, a talking tree, birdsongs, some guitar notes, hail knocking at the window...
They compose this album, and, if some are unpublished, the others already released in 2013, 2014, and 2017 have been reworked without altering their spirit.
Via Murmure Intemporel » Visit Blog
» 0 COMMENTS
Hello. We are Nul Tiel Records and this is the launch of our new netlabel on the FMA. The music we release spans various genres but leans towards the electronic, repetitive and spacey including krautrock, dub, drone, psychedelic and ambient. Each artist, band or collaboration records their own music, so you'll find improvised live recordings, computer music, bands, guitar loops and collaborations. We have a small roster of artists but are always on the look out for like-minded musicians. Much of the music here has been used for non-commerical projects including videos, podcasts and games but commercial usage will always be considered.
Via Nul Tiel Records » Visit Blog
» 1 COMMENTS
"Sing Along with Blue Wave Theory" is a twenty-song collection of remixes that not only bends the mind and ears with its range of genre diversity and production, but it also drops in on the waves of open sharing culture. How does this happen? It happens because collaboration breeds innovation.
In summer of 2016, this New Jersey based quartet was the featured artist for the "Ride the Wave Remix Event" within the global ccMixter music community. Talented artists from around the world created and produced dozens of outside-the-box remixes, which BWT later curated into Sing Along with Blue Wave Theory, a multi-genre release that is the group's fourth.
We've posted a few tracks off the album here, the full album is available at Bandcamp.
Visit Blue Wave's FMA page for more details about the band.
Via ccMixter » Visit Blog
» 0 COMMENTS
Music Licenses 101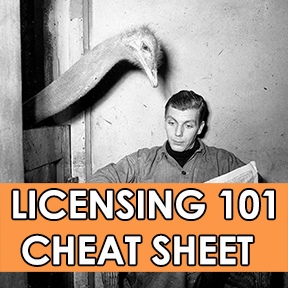 Not sure if you can use a piece of music on our site for a podcast, video or other purpose? We know that some of you are new to this, so please pop over to our License Guide or the Do's and Don'ts of using the music on this site. If you're really fresh to FMA, welcome, and please read our FAQ.