Welcome to the Free Music Archive (Beta)
"It's not just free music; it's good music"
Classwar Karaoke is an online label primarily based around an ongoing series of quarterly surveys - in effect, largescale compilations - published online mainly through the Free Music Archive, on each of the last days of February, May, August and November. It hosts material culled from the experimental scene, including electro-acoustic, improv, free jazz, acusmatic, soundart, field recordings, cut-up, avant-rock, noise, ambient and sound poetry.
Classwar Karaoke was founded by Anthony Donovan in March 2008; with the first survey appearing a few months later. The label only truly came into it's own, however, when Jaan Patterson joined as co-curator later the same year. Concerted efforts to expand and professionalise the label ensued. Jaan Patterson founded suRRism-Phonoethics, as a platform for full-scale releases. Many crossovers in personnel and outlook were evident between these projects, and, after a two year hiatus, upon his return, Patterson invited Donovan to similarly co-curate at suRRism-Phonoethics. Between them, and via these two projects, Donovan and Patterson have, by now, released hundreds of pieces of music and short-films, attracting many tens-of-thousands of hits.  
Included in the Classwar Karaoke and suRRism-Phonoethics roll-calls are internationally-recognised artits such as Bob Ostertag, Fred Frith, Rhys Chatham, Bryan Lewis Saunders, Leif Elggren, Lol Coxhill, Peter Brotzmann, Evan Parker, Geoff Leigh, Otomo Yoshihide, Terry Bozzio, Nate Young, Michael Giles, Keith Tippett, Jaap Blonk, Jochen Arbeit, Steve Beresford, Leafcutter John, Ludo Mich, Gino Robair and Zoviet*France, as well as an impressive array of lesser-known but equally innovative artists. Live gigs, mini-festivals and specialist multi-media releases have also featured, and physical releases, of limited edition CDRs and audio-tapes, are planned for the future.
Listen to our newest Survey 0030 here.
» 1 COMMENTS
TAGGED AS:
zal p0_thet tarikat
,
p mosher and l feesey
,
zap pascal
,
j bailey
,
osvaldo cibils
,
tomomi adachi and jaap blonk
,
the heliotropic lodge
,
oblivian substanshall
,
suzanas bauten and lezet and jukka-pekka kervinen
,
martin-davison
,
sound inhaler
,
lil
,
silas hodges and lyons
,
kris limbach and hopek quirin
,
sean reynard
,
john m bennett and jaan patterson
,
set
,
john hyatt and anthony donovan
,
rabbitry and anthony donovan
,
c hinz
,
jared c balogh
,
plasticon
,
weltausstellung
,
ion
,
phil lucking
,
vincent berger rond
,
gurdonark
,
paul mimlitsch
,
travis johnson and jaan patterson
,
fred lonberg-holm
,
tnesba
,
origami replika
,
thanato twist with olegs sound system
,
noise research
,
super mountain bike brothers
,
mark hewins featuring the elton dean quartet
,
a perfect example of grace
,
lezet and his nephew vanja
,
seiei jack
,
jukka-pekka kervinen and arthur henry fork
,
sean derrick cooper marquardt and safin marquardt
,
john jashoch and hopek quirin
,
russell cj duffy and balkh
,
jim tuite and theuse
,
rabbitry
,
william davison and jaan patterson with s higgins
,
jan swinburne
,
pixyblink
,
warrior squares
,
herv perez
,
peter thoegersen
,
viagra-mouth
,
grove of whispers
,
ystein jrgensen and fibreman
,
total et
,
fp5
,
thomas havlik
,
origami boe
,
tender buttons
,
matthew burnett and an eel
,
stormhat
,
macu and jaan patterson
,
some some unicorn
,
lezet
,
seicho suru kigi
,
juan antonio nieto
,
sean derrick cooper maquardt and rosendo j rocha
,
john hyatt and jaan patterson
,
ruela
,
jim tuite and anthony donovan
,
qkcofse
,
william davison and jaan patterson
,
jaan patterson
,
pierre fablet and mathieu gaborit
,
vmlaa
,
guy harries
,
paulo chagas and rosendo j rocha
,
tripod sardine and fampism
,
greenlief parkins robair
,
anthony donovan
,
floating peculiar
,
ag davis and jaan patterson
,
felipe barbosa and rosendo j rocha
,
16-paral-lel
,
devotionalhooligan
,
david culleton in conjunction with matt harling
,
damien olsen and lil
,
christos sakellaridis
,
blkmas
,
ben presto
,
astrometria
,
armin p copp and rosendo j rocha
,
anthony osborne and ronny waernes
,
ambient fabric
,
fleshtone aura
,
ag davis and an eel
,
fargi
,
david fenech
,
chris tonelli and furchick
,
darius greene
,
crush
,
chevo lg
,
black howler
,
basstards
,
astma feat sandra lester
,
arco enarmonico
,
anthony osborne
,
ag davis and the boyplusgirl
,
fivers stereo
,
ag davis
,
edgelands
,
graham foster and walt shaw
,
an eel
,
daniel heikalo
,
cousin silas and sean derrick cooper marquardt
,
carlos ramirez
,
berthelot
,
balkh
,
arthur henry fork
,
antonio de braga and datewithdeath
,
See Less...
cheyenne_h on 05/28/2015 at 10:00AM
WFMU and the Free Music Archive are proud to bring you a fresh episode of Radio Free Culture, a bi-weekly podcast exploring issues at the intersection of digital culture and the arts. 
In this episode, Cheyenne Hohman, RFC host and current Director of the FMA, spoke to Meik Michalke, one of the organizers of the Open Music Contest, a Creative-Commons fueled music contest that culminates in a concert, rather than the other way around. They're currently getting the word out about the contest and raising funds to bring international acts to their stage later in 2015. 
Check out the podcast on WFMU, PRX, or subscribe to the Radio Free Culture on iTunes. 
» 6 COMMENTS
LCL on 05/27/2015 at 11:22AM
9 years from now, same day, we released our first EP. What a long travel we all made ! How many enriching encounters, experiences, parties, discoveries...
Here is a very special Free Music Archive mixtape to celebrate the 9 years of the label ! 45 tracks ranging widely, mostly Dub & reggae, but also bits of post rock, folk, hiphop, ambient, electronics and even french chanson...
Take a trip from the origins to the present of LCL netlabel !
 Massive thanks to FMA for their perpetual support to independant music, you girls and guys are so important for all of us !
» 1 COMMENTS
cheyenne_h on 05/20/2015 at 03:52PM
We know that our weekly podcast is one of the features our users have come to love & expect, and we love making Radio Free Culture! We love it so much that we're going to keep doing it! However, to free up some time for other big & exciting projects, we're moving to a bi-weekly schedule (every other week). 
We'll still bring you interesting content, and it'll still be available at WFMU, PRX, iTunes, and Audioboom. All of our archives are available in those places, too, in case you missed one. 
Want to suggest a topic, person, or organization for a future episode? Contact us or leave a comment below! 
» 0 COMMENTS
Watch some UNREEL TRAILERS!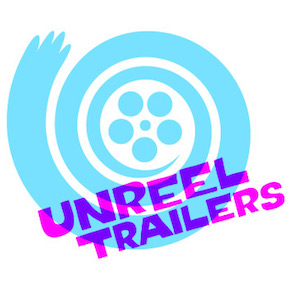 We asked users to take a film in the U.S. Public Domain and make a trailer for a movie that doesn't exist, with at least one FMA track as the soundtrack. They're awesome! Check out our Unreel Viewing Gallery! [art CC BY Chris Malec]
Browse by Genre
Blues
Classical
Country
Electronic
Experimental
Folk
Hip-Hop
Instrumental
International
Jazz
Old-Time / Historic
Pop
Rock
Soul-RnB
Spoken