Welcome to the Free Music Archive
"It's not just free music; it's good music"

cheyenne_h on 02/27/2017 at 04:43PM
Just a quick note - our stream & download counters are temporarily down. Please be patient while we address and fix the problem - and thanks to the many users who alerted us to this issue!
Happy listening,
Cheyenne, FMA Director
» 3 COMMENTS
BilliamR on 02/22/2017 at 12:07PM
Meow Wolf, an art collective from Santa Fe, New Mexico recently started a $100,000 annual fund to support DIY music and art spaces. We are now taking applications for assistance from our website through March 15.

Here is a link to the application

As artists who began as DIY space creators in 2008, we were devastated to hear about the tragedy that occurred at Ghost Ship, a music space in Oakland, California. We collaborated with some of the artists who were lost in the fire. Among them was Chelsea Faith Dolan, also known as Cherushii. She headlined our 2015 New Year's party and her music, in collaboration with David Last, is featured inside our current space, The House of Eternal Return. Our hearts go out to everyone who has been affected by the fire.
This tragedy comes at a time where many art and music spaces are facing similar problems. Local DIY spaces are vital to the creative and emotional health of their communities and it has never been more difficult to operate one. Artists are being driven from their homes by rapidly increasing rent and lack of creative economic opportunities. There has never been more pressure to homogenize, to compromise creative people into disconnected, bland ways of existing.
After many years in the DIY scene, Meow Wolf finally has a permanent arts venue in Santa Fe. We have a responsibility to the community that helped us along the way. Therefore, in memory of Ghost Ship and Cherushii and in loving solidarity with our fellow creators we are offering an annual $100,000 fund to help independent arts and music venues across the world.
This money will go directly to DIY spaces for infrastructure improvements, rent assistance, materials and equipment and other needs identified by the applicants. Additionally, we can draw on our experience to offer free consultation and support regarding legal issues, building codes and organizational structure improvements. We will accept applications through March 15.
» 2 COMMENTS
katya-oddio on 02/18/2017 at 05:07PM
Coming in under four minutes, these two contemporary string quartets by Maciej Żołnowski may serve as a moment of beauty in your day, or as John Stewart used to say at the end of The Daily Show, "your moment of zen."
Via Oddio Overplay » Visit Blog
» 0 COMMENTS
Bozoo on 02/07/2017 at 02:52PM
Founded in 2006, eclectic label Da ! Heard It Records aims to promote new artists and new music. D!HR is a label that is open to the world, be it to professional artists or to amateurs, and accessible to all listeners, as per its engagement to free and free-of-charge culture as well as the nature of its publications.
From nocturnal peregrinations to musical events and multiform creations, it's been almost ten years since Max Parasite first started observing the Da ! Heard It Records label; ten years of dealing with artists with terribly improbably works: unrestrained circuit bending, grandiose chiptune, disheveling catharsis, or cavernous industrial ambient.
Anything is possible.
From the start, it seemed clear that this small community very engaged in free access to culture needed to be talked about. The idea of a documentary soon surfaced. After digging deep into the arcane corners of the Internet to investigate the beginnings of European 8-bit, Max Parasite found a bunch of the label's artists: Ben et Béné, Computer truck, Eat Rabbit, Infecticide, Jacques Cochise, Klaten, Le Matin, Sidabitball, Skinfaxe, Sputnik Booster.
From this resulted a unique documentary about an autonomous microcosm as astonishing as it is obscure: https://www.youtube.com/watch?v=e8UoUJha3zw&feature=youtu.be
All of the releases introduced in this documentary are available for free listening and free downloading at the label's site: http://www.daheardit-records.net.
Via Da ! Heard It Records » Visit Blog
» 2 COMMENTS
Music Licenses: A Handy Guide!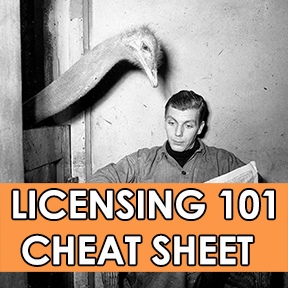 Go ahead and take a peek at our License Guide, assembled as a quick reference sheet for the variety of music licenses we carry on our site. From the array of Creative Commons options to the FMA-Limited to Public Domain dedications, this guide tells you what you can - and can't! - do with the music you find here. 
Browse by Genre
Blues
Classical
Country
Electronic
Experimental
Folk
Hip-Hop
Instrumental
International
Jazz
Old-Time / Historic
Pop
Rock
Soul-RnB
Spoken