Welcome to the Free Music Archive
"It's not just free music; it's good music."
cheyenne_h on 11/29/2018 at 07:11PM
Friends, something wonderful is happening here at FMA, but we can't give you all the details just yet.
For the time being, we are still suspending new uploads and backing up our MP3 collection at archive.org/details/freemusicarchive, but we're thrilled that service will NOT be suspended on December 1 as previously indicated.
Thanks for sticking with us during this time of transition, and we can't wait to tell you all about what's in store for our beloved Archive!
Expect to hear our big news by the end of December.
» 33 COMMENTS
cheyenne_h on 11/15/2018 at 05:19PM
Due to a few very generous donations, we are able to keep the site up, as-is, through the end of this month. We will still not be adding any more new uploads to the collection and are proceeding with our plans to back up the entire current MP3 collection at archive.org.
We are in talks with a few organizations who have very substantial interest and whose values align with ours. As negotiations continue, I may write more updates here as we move along and may be able to announce a new parent org for FMA in the coming weeks. Nothing is set in stone though so we still face shutdown, and if you have questions or want to help, please contact us using the Closure Comment form (at the end of this blog post). 
In the meantime, donations large and small do keep the lights on here, and we are so thankful for your support!
» 4 COMMENTS
cheyenne_h on 11/08/2018 at 12:38PM
Due to traffic, the site's been up and down today. Please DO NOT try to scrape the site, friends! We will keep all the music available here until it is available at archive.org, where you can continue to explore the collection, download (even different audio formats!) and mark stuff as 'favorites'! 
Thanks for all the love and support you've given thus far. Donations help in the short term. We are in talks with a couple of orgs who might be able to help us out. Watch this space for details.
If you have skills to offer, are part of an interested organization who wants to help FMA, or have other feedback, please use our form in the post below. 
» 6 COMMENTS
cheyenne_h on 11/05/2018 at 11:28AM
We regret to inform you that due to a funding shortage, the FMA will be closing down later this month. The future of the archive is uncertain, but we have done everything we can to ensure that our files will not disappear from the web forever. The full audio collection will be backed up and available at https://archive.org/details/freemusicarchive (some of the collection is already there; feel free to go browse).
We are also partnering with Archive-It to preserve a current copy of the site's public pages in the Wayback Machine. FMA audio will also be added to the Creative Commons project CC Search, a search engine for the Commons, later in 2019.
The site may go down as early as November 9th, so now's the time to download your playlists, favorite songs, and do whatever personal archiving you need.
Want to help us preserve the FMA or make your own custom FMA collection? You have two good options:
1) Go to https://webrecorder.io/, make a free account and record some browsing sessions. You can save pages, search results, and much more using this tool (I've already done some serious browsing & recording - check out my collections here). If you want to share your sessions with us, we can compile a crowdsourced repository. The site may go down at the end of this week, so if you are going to do this, please do it soon.

2) Go to the Wayback Machine homepage and plug in the URLs you want to save. These are then archived for the public to use. There are browser extensions for Chrome and Firefox that make this super easy. Some pages are saved already, but many of them are outdated, so save away!
Share this information far and wide; we don't want our hard work (and amazing collection) to be forgotten. There is hope that we can find a new parent organization to help us continue the project, but for now, we must take a break and figure out the best course to proceed. We are interested in hearing from anyone who wants to offer web development help, funding, nonprofit status, or has other suggestions. There is a comment form below for this purpose; please put your feedback there.
Thanks, most of all, to you - our amazing community! From the volunteers who helped us maintain the site and bring new artists on board, to the curators and bands whose contributions diversified our collections, to our funders, to the folks that used the site everyday and made it the legendary corner of the web that it truly was. It was an amazing nine years, and we are extremely proud of what we've accomplished together.
Please Note: The Comment Form Has Been Closed.
» 19 COMMENTS
License Guide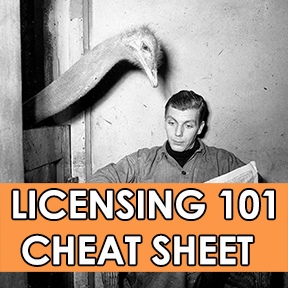 Confused about a license you see on our site? Check out our License Guide for essential info - including how to give proper attribution, and the definitions of terms you'll see like 'Non Commercial,' 'No Derivatives,' and 'Share Alike.'
There's also this super quick guide if you're in a hurry.