Welcome to the Free Music Archive
"It's not just free music; it's good music."
massdist on 02/22/2018 at 09:50PM
Oh my god, I'm done!
Over 100 MASS DIST records made over 25 years are now up on the Free Music Archive! ALL OF THEM!
This took months and months, and years and years, and hours and hours every week. I'm relieved. I'm exhausted. I'm very proud.
I want to thank Jonah Rapino, Cesar Siguencia, and Cheyenne Hohman for all the help! And thanks to the Free Music Archive for being such a great home for all of our music!
To tie it up, one last batch of rando weirdo MASS DIST for you:
LANCE ROMANCE, DUDE TOUR, NATURE BOY, DON LENNON, GODBOIS, TUTTLE MUSIC, GRAND ISLAND, OPEN MIC NIGHT, WACSAC, MAGGOTZOID, and MARTYR MINER
I got a couple ideas of things I'd like to upload to the FMA in the future, but the big pile is done. The mountain is levelled. I can rest. Move on to other ridiculous things.
I'LL BE BACK! 
Via Mass Dist » Visit Blog
» 0 COMMENTS
cheyenne_h on 02/20/2018 at 03:08PM
This week's Listening Party was calm and collected, and we wanted to share some of that peace with you!
Listen to the playlist below:  
» 2 COMMENTS
derekclegg on 02/16/2018 at 01:34PM
Hey guys!  It's Derek Clegg, your resident singer-songwriter type.  Just wanted to drop a line to let you know my band Small Tall Order just released our latest album called "Easily".  Lot's of hard work went into it so we hope you enjoy!
» 0 COMMENTS
Alpha_Hydrae on 02/16/2018 at 04:51AM
Hi, it's Monplaisir,
I'm really glad to present to you the new Cuicuitte album called "L'Anteville".
It was a long run, a home made album we've worked with my friend Otite Noire during more than a year. We didn't know what we wanted to do as a genre of music (and we still don't know how to qualify what we do- if you have a word, tell us !) and we ended in this cute and naive noisy folky acoustic music.
I really hope you will like it ! Don't hesitate to comment what you think about it !
Best,
Monplaisir
» 1 COMMENTS
Music Licenses 101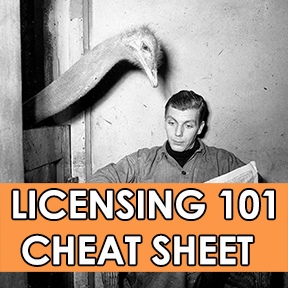 Not sure if you can use a piece of music on our site for a podcast, video or other purpose? We know that some of you are new to this, so please pop over to our License Guide or the Do's and Don'ts of using the music on this site. If you're really fresh to FMA, welcome, and please read our FAQ.