Welcome to the Free Music Archive
"It's not just free music; it's good music."
Word-Sound-Pool is an innovative project gathering together musicians and poetry reciters from Belarus, Poland, the UK and US which aims to explore the inherent musicality of language by blurring the boundaries between music and the spoken word.
During the performances, poetry recited in various languages is blended with music that is composed, partially controlled or freely improvised.
Via Murmure Intemporel » Visit Blog
» 0 COMMENTS
Jimmy_Lacy on 03/20/2018 at 06:34PM
SiP is the Chicago-based musical project of keyboard player Jimmy Lacy. His most personal project to date, SiP, brings over a decade of wild synthesizer playing, drawing from electronic, jazz, ambient, and folk traditions. Described by a friend of the group as "bohemian electronics" SiP performs with synths, drumboxes, and loose percussion, creating a mental space to focus inward or outward, community with ourselves and others.
This release pulls from live recordings taken during a month-long 'happy hour' residency at well-regarded Chicago cocktail lounge the Whistler during the month of October 2017. Mastered to cassette and presented here, 'Live at the Whistler' has real warmth, saturated tones and sonic swirls to get lost in just as melodies resurface to bring you back. At the residency new work was debuted each week, with several pieces becoming staples of the SiP set to this day.
SiP will be releasing another live recording of a Chicago radio set in the coming months, followed by a fall release of a debut LP. 
For questions or bookings please contact jimmylacy@gmail.com
» 0 COMMENTS
cheyenne_h on 03/19/2018 at 05:04PM
Friends, we are pleased to announce that the 2018 Golden Festival recordings collected by WFMU have been added to the archive! Nearly 45 recordings were collected at the event, and they are now available for free streaming and download to our users. 

If you've never heard of the Golden Festival, you're not alone - but you're missing out! It's a fabulous, three-day-long affair in Brooklyn's Grand Prospect Hall, a celebration of Balkan traditional music and dance. Featuring musicians from many corners of the world, instruments that have been used since antiquity, and unique vocal techniques, this is truly a special event. Fortunately, every year since the Free Music Archive began in 2009, there have been recordings from the Golden Festival added to the collection. 

After a few years, the Golden Festival was granted its own Curator page, since the contributions associated with it are nearing the 1,000 mark! Listen to this teaser playlist we've curated, or dive into the whole collection and explore for yourself!

 
Via Golden Festival » Visit Blog
» 0 COMMENTS
cheyenne_h on 03/05/2018 at 04:04PM
If you are a fan of the FMA Listening Party, you can win COOL FMA STUFF! Join us on Tuesday, March 6th from 3-4pm Eastern Time! If you pledge to support WFMU (who makes the FMA and our Listening Parties possible), you'll not only get your name announced on the program, but you'll also be eligible to win cool prizes -- physical copies of real LPs and CDs, and limited-edition FMA apparel! You'll have to tune in to find out more. Join us from 3-4 pm on wfmu.org, or pledge to support the show by clicking this link. 
» 1 COMMENTS
Music Licenses 101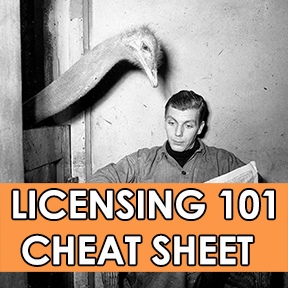 Not sure if you can use a piece of music on our site for a podcast, video or other purpose? We know that some of you are new to this, so please pop over to our License Guide or the Do's and Don'ts of using the music on this site. If you're really fresh to FMA, welcome, and please read our FAQ.