Welcome to the Free Music Archive
"It's not just free music; it's good music."
massdist on 01/18/2018 at 10:33PM
No Peddlers is Colin Langenus and Jonah Rapino.
No Peddlers is the first band either of us ever released original music with.
For over 20 years, we have continued to make tapes, cdrs, and movie, as well as founding and managing Mass Dist.
This marks the first time No Peddlers' music has all been available together online.
Warm is our first tape from 1994. It contains the first songs we ever wrote. Pretty straight ahead acoustic guitar and violin.
Corn Smugglers was a double cassette mostly put together by Jonah. It still has the folk roots but things are getting weirder. Our friends liked this one a lot.
Dueling Psychos is a wonderful mess. 48 songs featuring all of our friends. In retrospect, more about the community than the music.
Live 97 we were in our punk folk mania period.
Finding 2000 is a movie Jonah made about a road trip we took in 1999 where we kept running into Elvis. This is the soundtrack featuring music we scored years later along with handheld street recordings from our trip.
X Members 1 and 2 is where we broke up but made solo albums together
and
Rap Album - the best album ever!
THANKS FOR LISTENING!
MASS DIST, baby...
» 0 COMMENTS
The Sun Departs by Zeffon (USA).
An audio journal dedicated to the preservation of my life story.
Via Murmure Intemporel » Visit Blog
» 0 COMMENTS
ckutmusic on 01/16/2018 at 03:11PM
Tamayugé, the duo of Tamara Filyavich (electronics) and Maya Kuroki (voice) joined Francis Letourneau on Chaud Pour Le Monte Stone on January 12, 2018.
The performance is a great example of the kind of work they've been doing around the city; combinging raw electronics and post-lingual vocal improvisations. 
» 0 COMMENTS
Galactic Voodoo, a new album of Walt Thisney (Portugal).
Walt Thisney selects and mixes music for the mind and body in the same quantities that emerges from encounters between the past and the present, drawing beauty of the commonplace, wiping, polishing it, giving it life again...
Via Murmure Intemporel » Visit Blog
» 0 COMMENTS
Lonely Hearts Song Challenge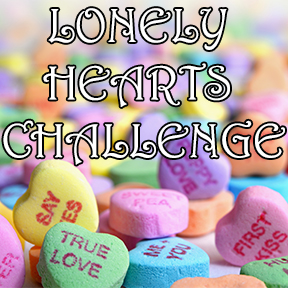 A song challenge in anticipation (and antagonism) of February 14th! We've opened a submission page for songs about love, longing, and how to celebrate Valentine's Day your own way! If you've never submitted a song to FMA before, now's your chance! We are accepting submissions from now until Tuesday, February 13th.