Welcome to the Free Music Archive
"It's not just free music; it's good music"

cheyenne_h on 03/29/2017 at 08:27PM
If you've been paying attention to the recently added music to our little website, you've probably noticed a few new curators popping up in the results. One of these noteworthy newcomers is Commune Oreille. Some curators are actual radio stations, but this one is a radio show affiliated with Radio Zinzine.

Commune Oreille is also a collective that organizes live performances in a small town in southern France, Forcalquier. Some of the live recordings found in their curator area are from these concerts.

With a focus on free music and frequent live guests, they're off to a great start. So far, more than 150 songs have been added to FMA by Commune Oreille, and we're looking forward to much more!

Though many curators have an identifiable, genred focus, Commune Oreille's collection spans a variety of musical styles. Angry noise-rockers SEC, twee indie-punks Mega Gem, chiptune composers 1UP Collectif, beatmaster Panda Dub and accordion-fueled post rockers Dure Mere are just a few of the fresh sounds you can explore! To make it a little easier on you, they've put together a playlist of highlights to enjoy, but don't let that stop you from diving in to their full catalog.

 
» 0 COMMENTS
TAGGED AS:
curators
,
massicot
,
anes bateaux
,
nursery
,
les baigneurs
,
1up collectif
,
ultrademon
,
commune oreille
,
dure mere
,
trotski nautique
,
mega gem
,
panda dub
,
See Less...
How I came across the Free Music Archive is, I was searching for this tune I heard in a YouTube video, from The Custodian Of Records. Out of curiosity I started looking at what else this "FMA" site was proposing and... well you can guess what happened! But FMA not only was a great discovery: it actually pushed me into searching for netlabels on the web. To this day, I rarely listen to anything that is not from a netlabel, with only a few exceptions (Benjamin Clementine for one. Has anyone checked that man? He's incredible!). 
So I spend my days listening to FMA while I code for a living, and often leave comments when I'm impressed by the talent and creativity of the artists on display. When Cheyenne invited me to post mixes on FMA, I decided I wanted to pay homage to these three years of discovery. My only worry was choice!
Three Years on the Music Archive: Side A focuses on hip-hop, dub, electronica and ambient, while Side B focuses on step, dance, pop, rock, folk... and some country for good measure. 
Hope you enjoy them! I obviously had to stop somewhere, and yet there is so much more I wanted to include in there. For example, there's a lot of excellent post-rock, shoegaze and metal work that I'm really starting to get into. Maybe for another mix? 
Until then… Cheers!
» 0 COMMENTS
cheyenne_h on 03/20/2017 at 11:57AM
Monplaisir is a man of many bands, and if you've ever cruised through the Public Domain offerings at FMA, you're likely to have encountered a project or two of his! He is devoted to sharing his music as openly as possible with a CC0 license, which allows for any type of re-use, and is internationally recognized as being dedicated to the public domain. Of course, it doesn't hurt to give credit when you use a Public Domain track, but there are no limitations to what you can use this music for. You can find some "Best Of" tracks in this collection: "Let's Hear That Crap!" 

FMA: Tell me about your music projects on the FMA - you have a few. (Monplaisir, Alpha Hydrae, Komiku, etc). Do they each represent a different style or approach to music?
Monplaisir: I've started producing music under the name of Alpha Hydrae and after few years the name became boring so I've changed to Monplaisir. Monplaisir is like my nickname for everything that fit in noise rock/folk, Komiku is dedicated for the soundtrack of videogames that don't exist which can have some similarities with work under the Monplaisir nickname, Demoiselle Döner is for harshnoise/remix/cold electro, BG du 72 is french noisy songs about love and kindness. With this, I've some bands, SUMMER, frontwave/noise rock, Cuicuitte, a brut folk band with my friend Otite Noire, Pas Dans Le Cul Aujourd'hui, a heavy noise & guitar band, U-Man, improvised french songs... All those names are different ways to approach the music and reach the flow.

FMA: Do you collaborate with others or do you prefer to make music alone?

Monplaisir: I love to collaborate with musicians and to do music alone. Doing music alone is really cool to make fast and precise music, but sometimes it's difficult to make new music because of the lack of chaos and influence. I often collaborate with musicians to do improvisation like in U-Man and Pas Dans Le Cul Aujourd'hui, it's sometimes a pain but really surprising and rewarding.

FMA: Where do you get ideas for songs and albums?

Monplaisir: Most of the time I get my ideas by trying to do the same kind of music as other bands I listen often (like Cindy Lee, Vampillia, Xinlisupreme, Natural Snow Buildings...). Also I love to have challenges, like, to produce a maximum of music in a short time (Baisers de Sonora was recorded in 26 hours for the FAWM2017), to only use one instrument or two, or like for my project Komiku to create a soundtrack for something that doesn't exist. And when I'm stuck, I look for new guitars and effect pedals.

FMA: Why do you choose to license your work with a CC0/Public Domain license?

Monplaisir: I've chosen the CC0 licence for multiple reasons. First, because I hate the copyright logo, a little C alone in a bubble, so sad. Second, for obvious political choices. I find the actual copyright in France and USA completely absurd. It's based in a philosophy I really don't like, an old individualist way of seeing the culture, which is really sad and greedy. So I want to participate to the alternative. I've seen how it's hard for some people to remix stuff for their own project because of copyright. If I can help to save other artists some time and money to express themselves, all the better. Also, I really don't care about what people do with my music, except when people are oppresive against other people and using my music to do so. I find that a bit rude.

>>  CLICK THE LINK BELOW TO READ MORE!  >>
READ MORE
» 0 COMMENTS
Hey FMA fam!
I'm stoked to announce the release of more than 40 LGM tracks under an Attribution 3.0 license.  That's 2 hrs and 51 minutes of mostly chilled instrumental beats (Future Shapes is more EDM) perfect for syncing to media or just listening to. All unreleased, and from the abyssal depths of my hard drive, I figure these do no good sitting around when there are people out there in need of new music. Hopefully I can empower you with these songs.
Lookout for albums Future Shapes, Simplify, The Age of Insignificance and The Jewel and Me to check it out.
For licensing beyond creative commons get in touch and we can work something out. I also have a ton of experience in custom scoring so if you are in need I can help with that as well. Check out my website to see some of the projects I've worked on.
I look forward to seeing all of your awesome work and come say hi on instagram, facebook & soundcloud.
Enjoy! (and theres more on the way :)
Ryan Claus aka LGM
Teaser below. 
» 3 COMMENTS
Music Licenses: A Handy Guide!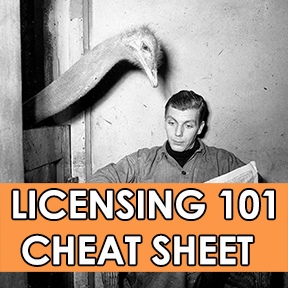 Go ahead and take a peek at our License Guide, assembled as a quick reference sheet for the variety of music licenses we carry on our site. From the array of Creative Commons options to the FMA-Limited to Public Domain dedications, this guide tells you what you can - and can't! - do with the music you find here. 
Browse by Genre
Blues
Classical
Country
Electronic
Experimental
Folk
Hip-Hop
Instrumental
International
Jazz
Old-Time / Historic
Pop
Rock
Soul-RnB
Spoken