Welcome to the Free Music Archive
"It's not just free music; it's good music."
rosso on 07/19/2017 at 02:25PM
As some FMAers have noticed, the per-track, per-album, and per-playlist listen and download counts have not been updated for several days.  We are aware of the issue and are trying to correct it.  None of the download or listen data has been lost, but there is a large backlog that our statistics engine is struggling to keep up with.  I will be optimizing the statistics system and returning the counters to normal as soon as possible, hopefully by the end of the week.
» 3 COMMENTS
cheyenne_h on 07/18/2017 at 03:14PM
We want to extend our most jubilant congratulations to Basement Bohemian! His song, "Sun Iced Tea," not just a recipe for summertime refreshment, has won the Audio Cookbook Challenge!
Thanks to EVERYONE who participated and gave us a signal boost for this challenge - the results were difficult to judge (and, truly, every song was nominated - so the entire album is an "Honorable Mention")! The Free Music Archive is happy to bring opportunities to artists every once in a while, and we will be doing another challenge in fall/winter, so check back in a couple months for the next FMA Challenge. 
Until then, here's "Sun Iced Tea," the winning track of the Audio Cookbook Challenge: 
» 1 COMMENTS
cheyenne_h on 07/13/2017 at 07:05PM
Three years ago, we heard about a little idea called "Netlabel Day," and today is the third annual event! An answer to Record Store Day, but with more free stuff, Netlabel Day is organized by M.I.S.T. Records and, at last count, will be the debut of 104 releases by artists from around the world! Participants include Yes No Wave, blocSonic, Happy Puppy Records, Keshcology, Dubophonic, Soisloscerdos, Vulpiano Records, Spettro, and many many more! 
Check out this list of supporting netlabels and the full list of releases. You can get a lot of Netlabel Day '17 releases right here on FMA, so start digging! We'll get you started with a few tastes below: 
» 1 COMMENTS
cheyenne_h on 07/11/2017 at 12:43PM
Why we need net neutrality from Vimeo Staff on Vimeo.

If Net Neutrality rules are changed, ISPs will have the power to create internet "fast" and "slow" lanes - leaving most websites in the dust, including ours!
If you want to tell the FCC what you think about Net Neutrality, you can fill out this comment form. 
If you've already done that, or you need some inspiration, maybe download or stream the Net Neutrality Mixtape or the FMA Listening Party playlist for this week's episode, the Net Neutrality Special! 
» 1 COMMENTS
Contribute A Track To Defend Net Neutrality!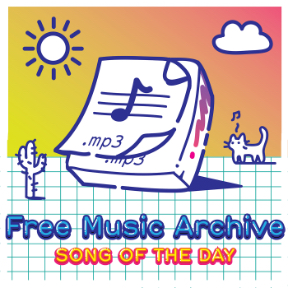 Subscribe to our Song of the Day Podcast! It's a fun, free way to get hand-picked music delivered to your computer or device every weekday. Dive in to the FMA's amazing catalog and load up on new tunes! 
SUBSCRIBE! Or look for it everyday on Twitter & Facebook.
Browse by Genre
Blues
Classical
Country
Electronic
Experimental
Folk
Hip-Hop
Instrumental
International
Jazz
Old-Time / Historic
Pop
Rock
Soul-RnB
Spoken