Welcome to the Free Music Archive
"It's not just free music; it's good music."
MarilynRoxie on 07/14/2018 at 09:32AM
For the third year in a row, Vulpiano Records is participating in international online music celebration event Netlabel Day. With 9 new releases from new and returning artists across a range of styles from ambient to alternative, acoustic to field recordings, there is something for everyone. Also included in the mix are some tracks from recent releases just before Netlabel Day.
» 0 COMMENTS
Via Nul Tiel Records » Visit Blog
» 0 COMMENTS
dhf510 on 07/13/2018 at 11:58AM
On July 9, Gilman Mom released an atmospheric nature music video for "Coast of Daylight", the opening track on album Revisionist History. The video immerses the viewer in the arboreal world that the song lives in. Monkeys, flowers, and lamination abound, have fun delving into this video.
» 2 COMMENTS
YizzyV on 07/12/2018 at 01:15AM
Hi everyone, this is Ysabel from Musiio. Kicking where Hazel left off and serving up Indie Rock this time! 
Indie Rock, an umbrella genre that is identified more by its ethos than a musical approach, is one that is not easily - or can be - objectively identifiable by ear. In making music that suits their personal taste more than selling records (a major label thing), Indie bands exploit that freedom to explore sounds, emotions and subjects that can have limited appeal to the mainstream audience. Music that may seem too whimsical, too melancholic, too delicate, too raw, too abrasive for the general public, yet balancing these leanings with a pop sensibility. 
With the ever-growing list of subgenres and styles, the right question here is then - How do you like your Indie? Personally I'm big on garage-influenced Crumbsnatchers and Night Beats, and new wave artists a la Single Bullet Theory. 
Share your favourite indie style by commenting on this post!  
Ysabel @ Musiio 
» 0 COMMENTS
Summer Jams Challenge 2018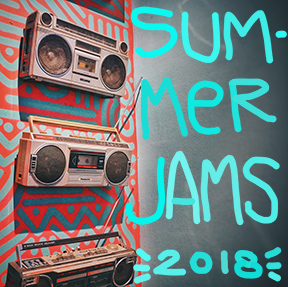 For the month of July 2018, we're accepting your chillest poolside tunes, bumpin'est beats, and most creative summer sound collages! That's right, it's our Summer Jam Challenge! Click the image above to listen to the growing playlist.