Welcome to the Free Music Archive
"It's not just free music; it's good music."
cheyenne_h on 10/20/2017 at 06:49PM
This year, WFMU (our BFF's and the reason why FMA exists) is running a new October fundraising campaign: INTO THE BLACK! They want to get more people to help them with sustaining monthly donations to offset monthly expenses, and are offering handsome rewards in return. If you can, please consider donating to WFMU. Specifically, you can support WFMU + FMA by donating to support our radio show, the FMA Listening Party: 
» 1 COMMENTS
cheyenne_h on 10/20/2017 at 06:28PM
Experimental curator Mumure Intemporel has brought a new album to FMA, and just in time for Halloween. Called "Paranormal," this album by CorteX is a sonic exploration of fears, dark corners of the psyche, and what lies beyond this plane of existence. Laden with haunting vocal samples and shortwave effects, this release is not for listening in a dark room, alone. Bridging noise, experimental, musique concrete, electronic effects and more, this album is spooky even if you don't believe in ghosts. 
» 1 COMMENTS
massdist on 10/13/2017 at 06:35AM
DONKEY DISASTER, ACLSDC, TANQUERAY, JESUS CHRUST, MIAGI, MR. TONX, 2000 FLUSHES, MONKEYS, RAWDAWG REX, POESTENKILL, and SHARK MOUNTAIN!!!
That's 11! 11 bands newly up on the FMA. Stoked. These records run the gamut. Dig in. Get deep. Thanks! MassDist
» 1 COMMENTS
cheyenne_h on 10/03/2017 at 09:56PM
In collaboration with ccMixter, the FMA is asking everyone to send us their spookiest sounds! 
For the month of October, we're collecting spooky sounds (licensed for remix) for the Ghost Notes mixter. 
Filmmakers, game devs, app creators, and party goers hunting for haunting soundtracks will surely find spooky soundbeds, terrifying tunes, eerie anthems, and bone-chilling ballads! ccMixter members will be remixing these sounds to create Halloween soundscapes for parties, short films, and more! 
If you have a collection of spooky sounds (or feel like recording some and sharing them), we've opened a submission page for you! We're accepting spooky sounds until October 20th! Please notify the FMA when you upload spooky + shareable sounds for others to use.
If you're an artist and want to license your spooky sounds for use with a different license, please send us a link when it's live! 
Happy Halloween!
» 3 COMMENTS
Song Of The Day Podcast: SUBSCRIBE TODAY!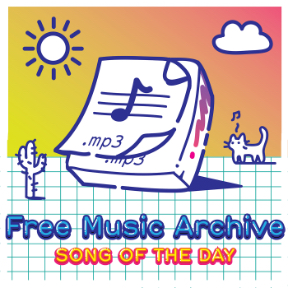 Hop over to iTunes and subscribe today to our long-running Song of the Day podcast! A Creative-Commons licensed, curated song for you to listen to every weekday. You can also find them via our Twitter & Facebook feeds every morning.