Welcome to the Free Music Archive
"It's not just free music; it's good music."
This is the first CD that is both a musical project and art installation. On the musical aspect, "Works" is a collection of 12 instrumental tracks written and produced by me. Twelve melodies developing through minimalism, sacred arias, electronica and tribal choirs. Twelve small audible pictures that have no purpose other than to move the listener. The album was released in June 2016. This is my first self-produced and self-distributed album. "Works" is a crafted product where the songwriting is simple. From the melodies to the sounds, from mixing to mastering, all is permeated by a DIY spirit. Self-production and self-distribution as a musical and social language.
"Works" is distributed for free in two ways: social and antisocial. With the social distribution you can download the entire album for free, leaving the listener free to share it in whatever way he feels. With the antisocial distribution, the album is handed out through an art installation. "Works" has been made into 300 numbered and signed CDs, left on the streets or in public places, there to be picked by people passing by. Every copy left is photographed and the photo is shared on the website www.roccogranata.it/works.
The project started in June 2016 in Rome, where most of the copies were distributed, and it spread around through Italy, France, Spain, Iceland, Holland, Denmark, Russia, Turkey, China, Cambodia, Senegal, Japan, Australia, Brasil, Argentina, Canada, Usa, Tailandia, Slovenia, Romania, Czech Republic, France, Croatia, Norway, Germany, Sveden, Greek, UK, Austria, Belgium. The CDs are distributed by me or by volunteers. There are copies that have yet to be distributed and are waiting to go around the world. If you want to distribute a CD, send me a message on this link.
From 14 to 16 July 2017 the Cd was taken to the Museo Macro in Rome on the occasion of Urban KING Action Figure. It's probably the first Cd to be exposed in a Museum of contemporary art.
A pianist and a cello player have contributed to the album recording. The nicknames they've chosen are Thomas Munz (piano), a homage to Thomas Müntzer, historical figure of the 16 th century and one of the protagonists of Luther Blisset's novel "Q", and Lita Rodcenko (cello), which is a made up name. Lita, as a homage to Lita Ford, metal guitarist, and Aleksandr Rodčenko, artist and father of the Russian constructivism.
» 1 COMMENTS
cheyenne_h on 05/16/2018 at 06:15PM
Guitarist Steve Gunn and percussionist John Truscinski recently visited WFMU's live studio and performed tracks off and on their new album, Bay Head. Their sound is impressively layered and nuanced for a two-man band. Host of WFMU's weekly radio program Surface Noise, Joe McGasko, says of the performance: "their latest album mixes Eastern modalities, a touch of psychedelia, and a grounding in roots music to produce a highly individual instrumental sound that's equal parts fiery and meditative. They supported the album with only a handful of live appearances – fortunately including this exclusive live session for Surface Noise recorded on 4/4/18 and broadcast on 4/16/18."
Please listen below! 
» 4 COMMENTS
HazelMusiio on 05/15/2018 at 02:11AM
Welcome to the Americana edition of AI playlists by Musiio!
Today our 'seed' track is the awesome Bob Wiseman's 'In Her Dream' - now usually I pick the seed track and the AI suggests the rest... however the Wiseman track was actually chosen by an earlier version of our AI as a companion to the Kurt Vile seed track from Playlist 1. So in reality I had even less of a hand in this than usual, but I love the way tracks lead to other tracks and playlists break off into different genres - so I couldn't help but follow where it went! 
I am a huge fan of the Americana genre. I used to be a regular down the front of shows at Corridor Bar, The Basement, The Union, and numerous other great bars in Sydney, Australia that are at the core of great Australian made Americana, which has dominated the local scene for the last 5 years. These playlisted artists are from the U.S., Russia, and all over - this genre has global appeal. 
Enjoy this new playlist of ten tracks all taken from the FMA.
Hazel - Co-Founder of Musiio
» 0 COMMENTS
Japan Ambient by ALAMO, a media artist, noise maker and sound designer from Los Angeles, California, USA.
Via Murmure Intemporel » Visit Blog
» 0 COMMENTS
Music Licenses 101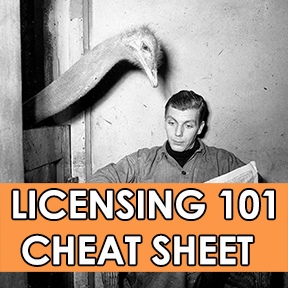 Not sure if you can use a piece of music on our site for a podcast, video or other purpose? We know that some of you are new to this, so please pop over to our License Guide or the Do's and Don'ts of using the music on this site. If you're really fresh to FMA, welcome, and please read our FAQ.