Welcome to the Free Music Archive (Beta)
"It's not just free music; it's good music"
cheyenne_h on 03/05/2015 at 04:45PM
Ever thought Wagner's "Ride of the Valkyries" would be better as a speed-metal guitar solo? Or perhaps Tchaikovsky's "1812 Overture" would sound great performed by a kazoo-and-firecracker ensemble? What about "In The Hall of the Mountain King" as a chiptune odyssey?
Great ideas, right?! We know.
We want these things to exist. And we need your help in this Masters Remastered Challenge!
First, choose a composition from the public domain. If you're stumped (or can't remember the original name of the composition), check the list below for some ideas. Though you can find sheet music in a variety of places, we recommend the Petrucci Music Library, which indicates public domain status of its contents. Entries will be released back into the public domain with a CC0 license, so that others can use them, too. But make these your own. Remix them, play them with instruments the composers couldn't have dreamed of, make them as long or short as you want. Do as many (or as few) as you please.
Here are some recommended pieces you can extract from, re-work, play backwards, etc, that are in the US public domain. We've included links to the sheet music and at least one downloadable file that you can riff on:
Bach – Toccata & Fugue - listen here - archive.org - wikimedia
Beethoven – Symphony no. 9: Ode to Joy - listen here - wikimedia - freesound
Bizet – Toreador Song - listen here - wikimedia - archive.org
Grieg – In The Hall of the Mountain King - listen here - freepd - wikimedia
Offenbach – Orpheus in the Underworld - listen here - wikimedia
Ponichelli – Dance of the Hours - listen here - wikimedia (BY-SA)
Rossini – William Tell Overture - listen here - wikimedia
Tchaikovsky – 1812 Overture - listen here - wikimedia
Wagner – Ride of the Valkyries - listen here - archive.org
If you submit a song that isn't on the list, please make sure it is in the public domain before you proceed. Submissions that are not in the public domain in the U.S. won't qualify for judging.
The challenge will run from March 9 until April 3, 2015. 
One winner will be chosen by our panel of judges, and they will win a Moog Etherwave Theremin. 
The Masters Remastered Challenge is supported in part by a grant from the National Endowment for the Arts. 
» 3 COMMENTS
cheyenne_h on 03/05/2015 at 09:00AM
» 0 COMMENTS
cheyenne_h on 02/26/2015 at 09:00AM
Happy Fair Use Week 2015! WFMU and the Free Music Archive are proud to bring a special episode of Radio Free Culture, a weekly podcast exploring issues at the intersection of digital culture and the arts, for this occasion. 
In this episode, Cheyenne Hohman, RFC host and current Director of the FMA, spoke with Ellen Duranceau, a librarian at the Massachusetts Institute of Technology and copyright/fair use expert. We talk about the four elements of fair use, how to determine if your use is fair, and talk about other issues around the edges of copyright, music, technology, and more. For more info, try fairuseweek.org, the Fair Use Week tumblr, or check out this Fair Use cheat sheet. 
Check out the podcast on WFMU, PRX, or subscribe to the Radio Free Culture via iTunes, or listen here: 
» 0 COMMENTS
cheyenne_h on 02/24/2015 at 11:00AM
We know copyright is in need of some, ahem, reforms. But did you know that there's some wiggle room built in to the US Copyright Statute? This Thursday's Radio Free Culture will have a whole show dedicated to it. But until then, you might want to check out some of the resources, musings, and more related to fair use! The official definition of Fair Use is as follows: 
Section 107 contains a list of the various purposes for which the reproduction of a particular work may be considered fair, such as criticism, comment, news reporting, teaching, scholarship, and research. Section 107 also sets out four factors to be considered in determining whether or not a particular use is fair.
The purpose and character of the use, including whether such use is of commercial nature or is for nonprofit educational purposes
The nature of the copyrighted work
The amount and substantiality of the portion used in relation to the copyrighted work as a whole
The effect of the use upon the potential market for, or value of, the copyrighted work
But that's not very exciting, is it? Here are some ways that it's generally safe to use things that are still under copyright:
Criticism and comment -- for example, quoting or excerpting a work in a review or criticism for purposes of illustration or comment.
News reporting -- for example, summarizing an address or article, with brief quotations, in a news report.
Research and scholarship -- for example, quoting a short passage in a scholarly, scientific, or technical work for illustration or clarification of the author's observations.
Nonprofit educational uses -- for example, photocopying of limited portions of written works by teachers for classroom use.
Parody -- that is, a work that ridicules another, usually well-known, work by imitating it in a comic way.
Here are some examples of Fair Use in action! 
READ MORE
» 1 COMMENTS
Check out our microSong Collection!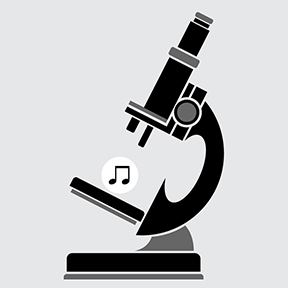 Listen to the entries in our FMA microSong Challenge! Artists from all over the web - and the world - entered super-short songs into our contest (and the public domain)! Winners will be announced soon, but until then, give 'em a listen. 
Browse by Genre
Blues
Classical
Country
Electronic
Experimental
Folk
Hip-Hop
Instrumental
International
Jazz
Old-Time / Historic
Pop
Rock
Soul-RnB
Spoken