Welcome to the Free Music Archive (Beta)
"It's not just free music; it's good music"
cheyenne_h on 01/29/2015 at 09:00AM
WFMU and the Free Music Archive are proud to present a new season of Radio Free Culture, a weekly podcast exploring issues at the intersection of digital culture and the arts. 
In this episode, Cheyenne Hohman, RFC host and current Director of the FMA, spoke with David Carter, a librarian at the Computer & Video Game Archive at the University of Michigan. David talks about the origin and history of the archive, some of the highlights of their collection, how it's used, and gives some sage advice for those of us who used to blow into Nintendo cartridges. 
Check out the podcast on WFMU, PRX, or subscribe to the Radio Free Culture via iTunes.
» 0 COMMENTS
ionosonderec on 01/25/2015 at 01:07PM

Words, photo,and sounds by: Telegraphy

 Reverberation is the most common and fundamental form of audio effect. This natural occurring effect has audio engineers painstakingly devising better ways to be able to harness natures "audio plug-in". Whether  it's with software or hardware, one thing is certain. Mimicking nature is hard work. With all of today's advanced software reverbs out there, you still can not beat the hardware version.

  A while back I wrote an article describing how to build a D.I.Y. Plate Reverb The response I received from the D.I.Y. community  regarding this article was beyond my wildest dreams. I had no idea there was so much keen interest in hardware based effects out there. That same interest which got me started building the plate reverb, (more recently) persuaded me to take that very same concept and bring it to a whole new level. Taking advantage of a well known side effect all stringed instruments suffer from (wanted or not) a condition known as Sympathetic Resonance would become the foundation of my Mixing Bowl Harmonic Reverb.

 Mixing bowl ? More on that later.

 Before we begin, one has to understand what makes a plate reverb....Well, reverberate. Quoting from D.I.Y. Plate Reverb  
       

The concept of a plate reverb is quite simple. An electromagnet, like the one found on a audio speaker, is directly or indirectly coupled to the center of a piece of sheet of metal. Audio from a sound source is fed into this electromagnet (voice coil) which will physically vibrate the piece of sheet metal (plate). These audio vibrations are echoed many times, echos which are in fact persistence of audio. The amount of persistence (reverberation) is determined by  the physical characteristics of the plate. These characteristics many include  length, height, and stiffness of the piece of sheet metal. Once reverberation has been set off in the plate itself, it then needs to be detected. This is accomplish by directly or indirectly coupling microphones to the plate. The micophones pickup the reverberations and sends them back to to be mixed  with the original "dry" audio.
 Now that we know how it works, let's take it to a higher level. Keeping this concept in mind, let's swap the plate with a pair of ordinary kitchen variety salad mixing bowls.......Not satisfied enough? O.K., we'll tie in between them, old used base guitar strings. This will produce some exciting harmonic reverberations. Yes I love excitement. That's why I have my nephew leave lego parts by my bed when I wake up in the morning. Bear foot of course. Exciting !!!  So, why use base strings? The strings act like frequency amplifiers. We can pick and choose what portions of the audio spectrum we want to enhance by way's of using different tuned strings. It works like this... The base strings are acted upon by sympathetic resonance. This condition is best described as when a loud sound directed toward a stringed instrument (ie.guitar or piano) it's strings will vibrate along with that sound. The most familiar exploit is singing into a guitar and hearing it's strings sing back at you.       
                                                                          ***

 
READ MORE
Via ionosonde-recordings » Visit Blog
» 0 COMMENTS
cheyenne_h on 01/22/2015 at 10:33AM
At the Free Music Archive, our waveforms come in all shapes and sizes – and we like it that way. We know you're using a lot of our music in your short & feature-length films... but what about the super-short ones you're cranking out? In this age of six-second videos, microblog entries and trending videos of miniature Asian cuisine, we find we're struggling to keep up when it comes to the musical small stuff. So, for the next few weeks, we'll be taking entries for the Free Music Archive's first ever microSong Challenge. 
Get your tiny instruments together (or oversized ones, or ones that are juuuust right), grab a recording device, and add your itty bitty masterpiece(s) to our collection! Every microSong will be licensed under a Creative Commons Zero license so that it can be freely used by anyone in a video, remix, extraordinarily brief performance art piece, or whatever else they may choose.
So, do you have a few seconds? Help us come up short! Songs can't exceed fifteen (15) seconds in length!
The Challenge begins on January 26th & runs through February 20th. 
SUBMIT YOUR MICROSONG HERE! (login to FMA & click the "Submit" button at the top of the page)
Need more inspiration? 
READ MORE
» 3 COMMENTS
cheyenne_h on 01/21/2015 at 05:53PM
WFMU and the Free Music Archive are proud to present a new season of Radio Free Culture, a weekly podcast exploring issues at the intersection of digital culture and the arts. 
In this episode, Cheyenne Hohman, RFC host and current Director of the FMA, spoke with Alex Winter, director of "Downloaded" and the upcoming documentary, "Deep Web." (And known to some as Bill S. Preston, Esquire.) This week's episode discusses online privacy, the ongoing Silk Road trial, and some of his motivations for telling the stories of the strange and diverse characters behind the digital upheavals taking place all around us. 
More information about Deep Web can be found at its website, DeepWebtheMovie.com. 
Check out the podcast here, or subscribe to the podcast here (via iTunes).
» 0 COMMENTS
Enter our microSong Challenge!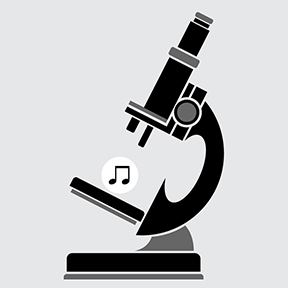 Enter our FMA microSong Challenge! It runs from January 26 until Feb 20, 2015. Read the Official Rules here. Songs must be fifteen (15) seconds or less in duration, and be your own original work! To enter, login to FMA and click on the album "microSong entries," hit the "Submit Track" button, and upload your work. Everything gets licensed CC0, so they can be shared far and wide. First place winner will get a 3-D printer, so they can make a tiny version of whatever they want! 
Browse by Genre
Blues
Classical
Country
Electronic
Experimental
Folk
Hip-Hop
Instrumental
International
Jazz
Old-Time / Historic
Pop
Rock
Soul-RnB
Spoken